1,800 Russian Soldiers Killed In 2 Weeks; 500 Armored Vehicles, 122 Tanks Destroyed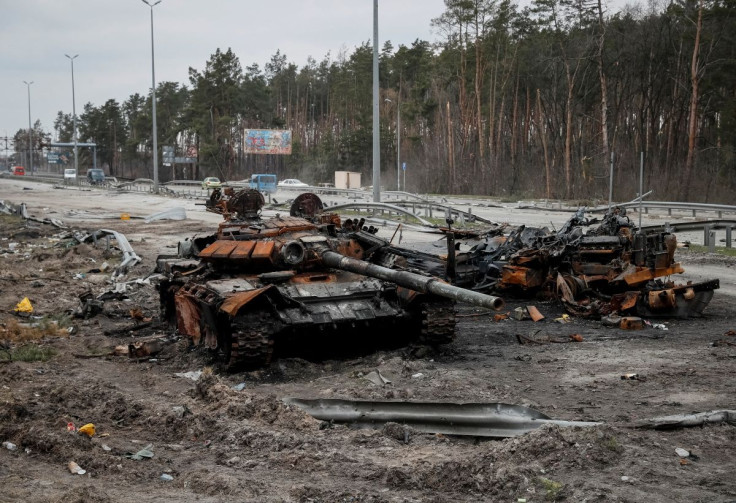 KEY POINTS
Ukraine has recaptured about 193 square miles of territory in the country's south
The settlements of the Kherson region, including Visokopillia and Novovoznesenske, were liberated, a Ukrainian official says
Russian forces "often try to surrender" to Ukrainian military personnel, according to the official
Ukraine's forces took out more than 1,800 Russian soldiers and around 122 tanks in the country's south in the span of two weeks, a spokesperson for the Ukrainian military's southern command announced Monday.
Defense forces also destroyed more than 500 automobiles and armored vehicles, two airplanes, two helicopters and about 20 cruise missiles within the same time period, Natalia Humeniuk said in a press briefing at the headquarters of the Media Center Ukraine civic initiative in Kyiv.
Ukraine has recaptured about 500 square kilometers (193 square miles) of territory in the south, said the official, who is the head of the United Coordinating Press Center of the Security and Defense Forces of the South of Ukraine.
"We can claim that the settlements of the Kherson region — Visokopillia, Novovoznesenske, Bilohirka, Sukhyi Stavok and Myroliubivka — have already been liberated today and are under the Ukrainian flag," Humeniuk was quoted as saying by Ukrainian state news agency Ukrinform.
Russian forces "often try to surrender" to Ukrainian military personnel as they know Ukraine complies with provisions of international humanitarian law, she said.
"We carried out an active awareness campaign for Russians [on] how to surrender, make their unit unable to fight, how to properly turn in their weapons and become eligible for the POW exchange," Humeniuk was quoted as saying by Media Center Ukraine.
Ukrainian President Volodymyr Zelensky announced on Aug. 29 that Ukraine had launched a full-scale counteroffensive to retake Russian-occupied territory in the country's south.
Another similar military operation began in the northeastern region of Kharkiv more than a week later on Sept. 6.
Ukrainian forces have retaken a total of 6,000 square kilometers (2,317 square miles) from Russia in both campaigns, Zelensky said Monday.
Much of the recaptured territory was barely defended, officials from the United Kingdom's Ministry of Defence suggested Saturday, according to a report by the BBC's Ukrainian service.
Russia's Ministry of Defence announced the formal retreat of Russian forces from nearly all of Kharkiv the next day.
Combat losses among Russian personnel between the start of Russia's invasion on Feb. 24 and Monday numbered 52,950, the General Staff of the Armed Forces of Ukraine said in its most recent casualty report.
Russian losses also included 2,168 tanks, 4,640 armored fighting vehicles, 243 aircraft, 213 helicopters and 1,269 artillery systems, among other pieces of military equipment.
Most of Russia's recent losses were in the direction of the cities of Kryvyi Rih and Donetsk, according to the Ukrainian military.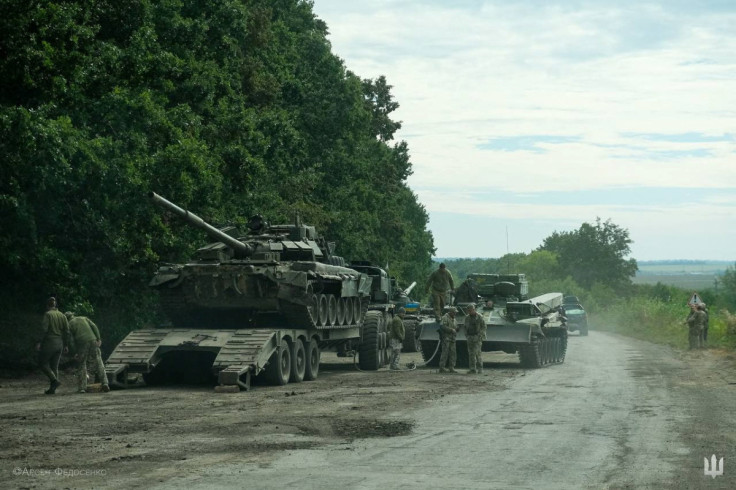 © Copyright IBTimes 2023. All rights reserved.