1987 Plane Crash: 'Sole Survivor' Cecelia Crocker Breaks Silence On Northwest Airlines Flight 255 Accident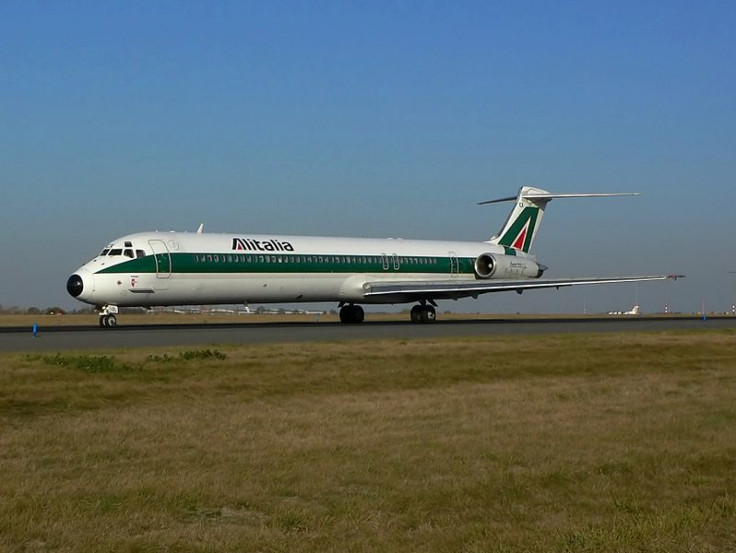 The lone survivor of a deadly 1987 plane crash has broken her silence regarding the tragic incident.
Cecelia Crocker was only four years old when Northwest Airlines Flight 255 crashed near Detroit Metropolitan Airport, killing 154 of the 155 people on board. Somehow, Crocker managed to walk away from the crash, the sole survivor of a tragedy that took the lives of her entire family.
In a new documentary entitled "Sole Survivor," Crocker discusses how the 1987 plane crash has affected her life. "I think about the accident every day. It's kind of hard not to think about it when I look in the mirror," she said, according to the Associated Press. "I have visual scars -- my arms and my legs. And I have a scar on my forehead."
Crocker, who was known as Cecelia Cichan at the time of the crash, suffered serious injuries from the plane crash. She has since tattooed an airplane onto her wrist as a reminder of the tragedy.
"I got this tattoo as a reminder of where I've come from. I see it as so many scars were put on my body against my will, and I decided to put this on my body for myself," she said in "Sole Survivor," according to AP.
On Aug. 16, 1987, Northwest Airlines Flight 255, bound for Phoenix, crashed into the Detroit suburb of Romulus. The plane had just taken off when it tilted, striking a light pole and suffering damage. The impaired aircraft clipped a nearby rental car building before plummeting to the ground, leaving a half-mile trail of debris and bodies in its wake.
In the aftermath of the incident, the National Transportation Safety Board attributed the crash to pilot error, stating that the plane's crew had failed to properly deploy the MD-82's wing flaps before takeoff. In addition, a malfunction in the plane's cockpit warning system did not alert the pilots to the problem.
Crocker's parents and brother were killed in the crash. She was raised in Alabama by her aunt and uncle, who did their best to protect her from the media, AP reports.
At first, she had a hard time processing the accident. "When I realized I was the only person to survive that plane crash, I was maybe in middle school, high school, maybe, being an adolescent and confused," said Crocker, in an interview with "Sole Survivor" director Ky Dickens. "So it was just extra stress for me. I remember feeling angry and survivor's guilt. 'Why didn't my brother survive? Why didn't anybody? Why me?'"
Still, Crocker refuses to let her tragic past affect her future.
"Flying doesn't scare me. I have this mentality where if something bad happened to me once on a plane, it's not going to happen again," Crocker said. "The odds are just astronomical."
© Copyright IBTimes 2023. All rights reserved.
FOLLOW MORE IBT NEWS ON THE BELOW CHANNELS