$2 Gas Prices On The Horizon: Oil Tumbles To Lowest Level Since May 2009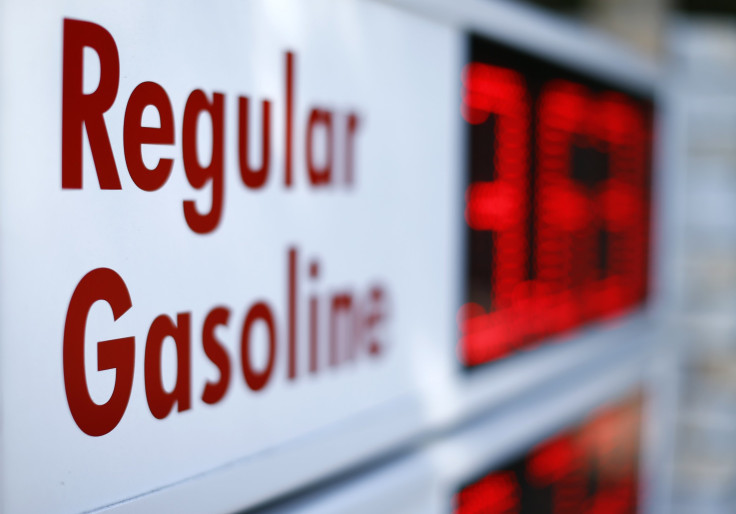 It's difficult to know precisely how cheap crude oil must become before U.S. drivers can fill up for $2 per gallon, but experts say the current price of West Texas Intermediate, the benchmark U.S. crude oil, is close.
"Once the price of WTI gets to about $50 you're at $2-a-gallon gasoline, in at least some locations like Texas," said John R. Auers, an oil refining expert and executive vice president of Dallas-based Turner, Mason & Co., consulting engineers. Auers also said regular unleaded gasoline in the Dallas area is about $2.20 per gallon.
The average cost of gas in the U.S. is currently $2.596 per gallon, according to Gasbuddy.com.
On Friday, U.S. oil dropped below $58 a barrel, a five-year low not seen since May 2009. West Texas Intermediate crude plunged 3.57 percent, to $57.81 a barrel, for Jan. 15 delivery, on the New York Mercantile Exchange (NYMEX).
"I've never seen a market behave so poorly for so long without much of a correction," said Jeff Grossman, president of BRG Brokerage Inc., from the floor of NYMEX. "I think U.S. oil can rally back to $65 by the end of the year."
Global benchmark Brent crude, which has also fallen to five-year lows, declined 2.89 percent on Friday to $61.84 a barrel on the London ICE Futures Exchange.
Oil extended losses below $60 a barrel Friday as the International Energy Agency (IEA) slashed its demand forecast next year for the fourth time in five months. The firm cut its outlook for 2015 global oil demand growth by 230,000 barrels per day to 0.9 million barrels per day on lower expectations for the former Soviet Union and other oil‐exporting countries, the IEA said in its Oil Market Report for December. A strong dollar, along with the lifting of subsidies, have so far had limited supportive price effects on demand, which is now seen reaching 93.3 million barrels per day next year, compared with 92.4 million barrels per day in 2014, IEA said.
Following the drop in U.S. oil prices Friday, the S&P 500's energy sector dropped over 2 percent, led by declines from Schlumberger Limited, Exxon Mobil Corp. and Chevron Corp. Schlumberger's share price dropped 3.63 percent to $80. Exxon Mobil's stock price lost 2.91 percent to $86.60 per share, while Chevron fell 2.53 percent to close at $102.38. The largest decliner on the S&P 500's energy sector was Eagle Rock Energy Partners, a company engaged in the exploitation, development and production of oil and natural gas properties. Eagle Rock tumbled over 10 percent Friday to close at $2.20 per share.
Separately, data on Friday showed producer prices, a key metric the Federal Reserve watches for inflation, declined last month, signaling declining gas prices could begin to weigh on U.S. inflation. The Producer Price Index (PPI), which measures U.S. wholesale prices, declined 0.2 percent in November after rising 0.2 in October, the U.S. Bureau of Labor Statistics said Friday.
Oil prices have continued to decline this week after the Organization of the Petroleum Exporting Countries (OPEC) cut its estimate of crude oil demand next year, as concerns grow due to the uncertainty of demand after global oil prices tumbled over 40 percent since June. OPEC reduced its forecast of 2015 production to 28.9 million barrels a day, or around 300,000 fewer barrels than previously expected.
"We're at the point now where shale oil and fracking becomes unprofitable at these levels. Those guys are hurting," Grossman said. "Those guys are going to go belly up."
© Copyright IBTimes 2022. All rights reserved.
FOLLOW MORE IBT NEWS ON THE BELOW CHANNELS