2 Police Officers Shot In Ferguson Update: Missouri Cops, Holder Condemn Officer Shootings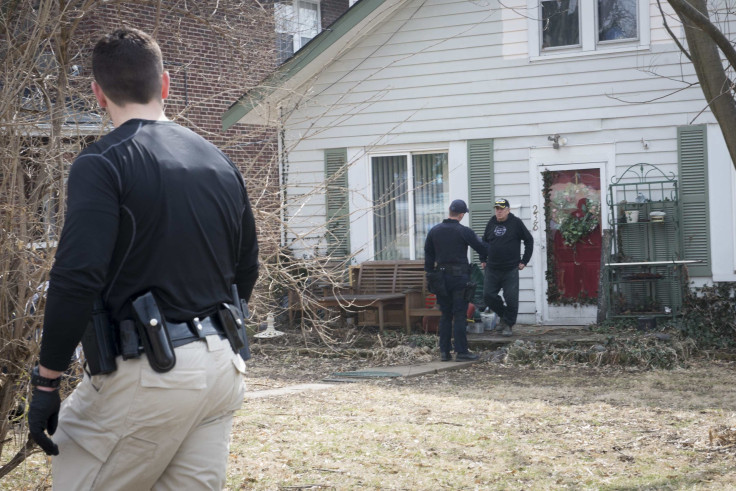 Police in Missouri said it is their No. 1 priority to find the suspect or suspects who fired several gunshots at officers early Thursday morning outside of the Ferguson police department during protests. The two police officers struck were in critical condition, but their injuries are not life-threatening, authorities said. St. Louis County Police Chief Jon Belmar, who released additional details about the shootings during a press conference Thursday morning, urged people to consider the dangers that officers everywhere face.
"We could have buried two police officers because of this," Belmar said, linking the incident to the assassination of two New York Police Department officers in December, which followed nationwide protests over the police-involved deaths of two unarmed black men -- Michael Brown in Ferguson and Eric Garner in Staten Island, New York, last summer. Belmar said one officer was shot just below his right eye socket and that the bullet was still lodged in his head. The bullet that hit the other officer traveled through one of his shoulders and out his back.
The two injured officers were among nearly 70 officers attempting to control demonstrators gathered outside the Ferguson Police Department building following Wednesday's announcement of Ferguson Police Chief Thomas Jackson's resignation. Jackson resigned after last week's release of a searing report detailing widespread racial discrimination by Ferguson police. The U.S. Department of Justice, which released the report last Wednesday, called for widespread reform in Ferguson.
Attorney General Eric Holder, who led the investigation into Ferguson's police department, condemned the officers' shooting. "This heinous assault on two brave law enforcement officers was inexcusable and repugnant," Holder said Thursday in a statement. "I condemn violence against any public safety officials in the strongest terms, and the Department of Justice will never accept any threats or violence directed at those who serve and protect our communities."
In his statement, Holder added his condemnation of "the killing of an officer in Philadelphia last week while he was buying a game for his son [and] the tragic loss of a Deputy U.S. Marshal in the line of duty in Louisiana earlier this week." Following recent police shootings of unarmed black men in the U.S., groups of people who support the police have warned that anti-police demonstrations were endangering officers' lives.
In the Ferguson incident, the officer shot in the face is 32-year-old member of the Webster Groves police department, where he's served for five years. Webster Groves is a suburb of St. Louis. The officer shot in the shoulder is from the St. Louis County Police Department, aged 41, and is a 17-year veteran of the force, Belmar said. Their names were not immediately released Thursday. "We're lucky, by God's grace, that we didn't lose two officers last night," Belmar said during the press conference.
© Copyright IBTimes 2022. All rights reserved.
FOLLOW MORE IBT NEWS ON THE BELOW CHANNELS