200 Combatants Killed In Nigerian Military Clashes With Boko Haram In Humanitarian Safe Haven Of Maiduguri: Report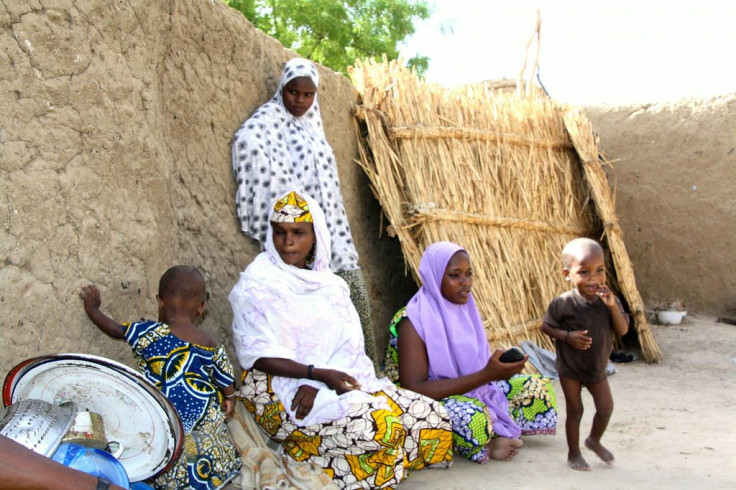 Nigerian military forces battled with suspected Boko Haram militants in the Nigerian city of Maiduguri Sunday, killing 2oo combatants, the Associated Press reported. The militants attacked the humanitarian safe haven from three fronts and continued their siege of villages in Adamawa state.
The clashes in Maiduguri come after weeks of Boko Haram's slaughter of people living in the northeastern part of the country. During its January offensive, Boko Haram has already killed more than 2,300 people and displaced 1 million-plus from their homes. Hundreds of thousands have fled to safety in Maiduguri where some local and international aid organizations have set up operation centers. It is unclear where those displaced in Maiduguri are residing now given the violence in the town.
As of last week, Doctors Without Borders was operating out of Maiduguri and serving as many as 500,000 people who had been displaced by the violence.
"Our teams are currently unable to reach Baga due to the volatile situation there," Tim Shenk, a press officer for Doctors Without Borders, recently told International Business Times. "Estimates put the total number of displaced people in the Maiduguri area at 500,000, about 10 percent of whom are in camps set up since July. People in the camps are for the most part villagers who have fled from Boko Haram attacks."
Despite the death toll, Nigerian forces managed to repel several attacks by the militants Sunday, Reuters reported. According to the report, Nigeria's military prevented Boko Haram from taking the airport and from seizing the town completely.
"An exclusive coordinated air campaign has taken over from ground forces in Monguno, as troops had to retreat from the location," defence spokesman Major General Chris Olukolade said in an emailed statement, according to Reuters.
The attacks in Maiduguri took place hours before a visit by U.S. Secretary of State John Kerry, who was in Lagos, approximately 1,000 miles southwest of the clashes, according to AP. There also was a Boko Haram raid on the nearby town of Monguno, 85 miles north of Maiduguri. Army forces reportedly were overwhelmed by insurgents who set houses on fire. Kerry had flown to Nigeria to meet with candidates in the country's upcoming presidential election and to encourage peace after the elections on Feb. 14.
During his visit, AP reported that Kerry
promised
more U.S. support in the fight against Boko Haram if the elections take place peacefully.
© Copyright IBTimes 2023. All rights reserved.