200 Russian Soldiers Dead, 300 Injured After Ukraine Army Destroys Russia Base
KEY POINTS
Ukrainian forces attacked warehouses where Russians stored fuel and ammunition
The forces also destroyed an area that Russians converted into barracks
More than 36,000 Russian soldiers are estimated to have died since the war began in February
More than 200 Russian soldiers have died and another 300 sustained injuries after Ukrainian forces attacked a Russian military base in the temporarily occupied city of Melitopol.
Ivan Fedorov, the mayor of Melitopol, said the Kremlin's forces suffered massive losses after Ukrainian soldiers struck four Russian military bases in Melitopol, including warehouses where they keep fuel and ammunition as well as an area that was converted into a barracks by Russian soldiers.
"More than 200 Ruscists were completely destroyed; this is not according to the official, but according to fairly reliable information. More than 300 Ruscists were injured," Fedorov said in a video posted on his official Telegram channel.
Federov added that they are now preparing to accommodate a large flow of residents who want to evacuate to the southeastern city of Zaporizhzhya.
Since the beginning of the war, Russia has suffered massive losses among its military forces. As of Tuesday, a total of 36,350 Russian soldiers lost their lives since the war began in February, according to the Ministry of Defense of Ukraine.
The increasing deaths among the Russians have led to low morale among troops. On July 3, the Ministry of Defense's Chief Intelligence Directorate released a recording of an intercepted phone call where a Russian soldier revealed that troops in the fourth battalion captured their own commander after he tried to flee the war.
"They forced him to stay, so he wouldn't (run away). That's because they have a number of 300s (wounded) which is f***ing huge. And we also loaded and prepared our cars yesterday, for getting away from here. But we received an order to stay. Yesterday, more than 20 300s (more than 20 wounded soldiers) were driven away," the soldier said.
The recording followed an earlier report from Ukraine's Chief Intelligence Directorate about a wave of resignations among the Russian military and law enforcement service, with fewer Russians willing to enlist and join the war in Ukraine.
In late June, a group of women living in the Russia's Republic of Buryatia demanded the local government to recall their husbands who were deployed to the war in Ukraine after 30 soldiers from their brigade were killed.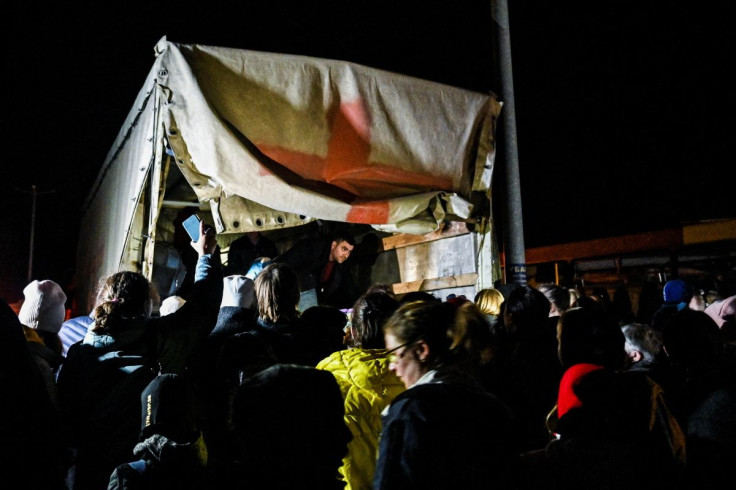 © Copyright IBTimes 2023. All rights reserved.