2011 Gay Pride Parade
With the passage of marriage equality, a parade turns into a victory celebration
Two million turned out for one of the largest gay pride parades rejoicing at the legalization of same-sex marriage in New York State.
Along the parade route revelers held signings that read Thank you Governor Cuomo.
The historic vote 33-29 vote by the New York senate became the central tenet of the parade as an estimated 2 million people took to the streets to watch the celebration down 5th Avenue to the site of the beginning of the gay rights movement 'The Stonewall Inn'.
New York is the progressive capital of the nation and its lead once again, Gov. Andrew M. Cuomo said.
He told reporters a couple of people asked that he officiate at their wedding to that he quipped a couple more week and it will be a reality.
Same-sex marriages are expected to create millions of dollars in an additional economic impact to the city's $31 billion tourism industry, according to Kimberly Spell, a spokeswoman for the city's marketing office, New York & Company.
I think you're going to see this message resonate all across the country, if New York can do it so can every other state, Cuomo said.
Christine C. Quinn, the first openly gay speaker of the New York City Council called the parade really unbelievable.
You couldn't hear yourself think, it was so loud, people were crying, jumping up and down and screaming.
Quinn said she plans to get married to her partner Kim Catullo, in the spring of 2012.
State Senator Tom Duane, who is openly gay, said he and his partner Louis Webre had not yet decided on a date to wed.
Asked if Governor Cuomo should make a White House run in 2016, Duane said I'd be happy to let him go but he has more to do.
One of the most outspoken critics of same-sex nuptials Archbishop Timothy Dolan, who last week encouraged his flock to pray against the bills passage made no reference to it today instead choosing to speak to reporters after the 10:15 a.m. Mass at St. Patricks Cathedral.
This is about prayer, Dolan said. I sort of needed a good dose of the Lord's grace and mercy because I've been down a little lately as you can imagine.
Dolan insisted his opposition was based on promoting traditional marriage rather than anti-gay bias.
I tell the gay community I love you very much, and every single morning when I say my morning prayers, I pray for the health of all New Yorkers and they are part of that. I am very grateful for the presence of so many gay Catholics who are heroically trying to live their faith.
Neighboring Governor Chris Christie of New Jersey said he wouldn't follow New York's lead legalizing same-sex marriage in his state.
In our state, we're going to continue to pursue civil unions, Christie, said Sunday on NBC's Meet the Press. I am not a fan of same-sex marriage. It's not something that I support.
Iowa, Vermont, New Hampshire, Massachusetts and Connecticut issue marriage licenses to same-sex couples, as does the District of Columbia. New York and Maryland recognize same-sex marriages from other states.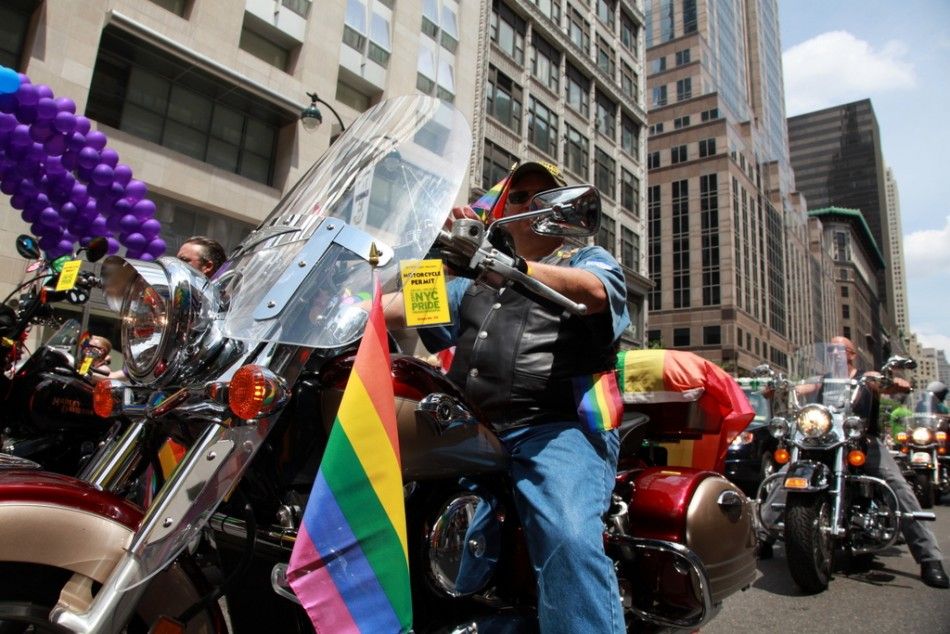 © Copyright IBTimes 2023. All rights reserved.