2012 Election: Astronauts Can Vote From Outer Space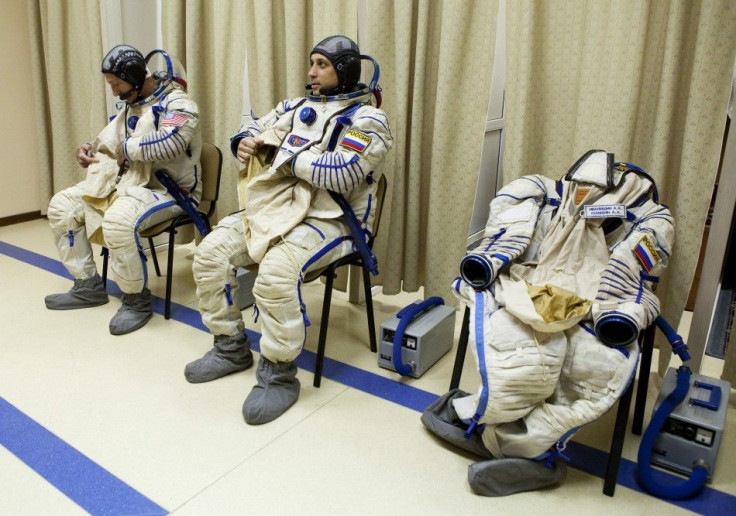 Want a sure-fire way to beat the long lines on Election Day?
Try voting from outer space.
That's what American astronauts Sunita Williams and Kevin Ford have the option of doing while both are stationed aboard the International Space Station Expedition 33, according to Space.com.
Since 1997, when the Texas legislature signed a bill enabling it, American astronauts have been able to receive a ballot from Mission Control at the Johnson Space Center in Houston (nearly all astronauts live in or around Houston) and beam a filled out version back down to earth.
"It's a secure ballot that is then sent directly to the voting authorities," NASA spokesperson Jay Bolden told Space.
That same year, American cosmonaut David Wolf was the first person to use the intergalactic voting system, casting a ballot in a local election while he was aboard the Russian space station Mir.
In 2004, Leroy Chiao became the first American to vote in a presidential election from outer space. He did it while commanding the International Space Station's Expedition 10 Mission.
While they could have voted from high up if they wanted to, commander Williams and flight engineer Ford chose to vote from a less exotic, though still foreign, location: Russia. Williams and Ford were stationed there before ascending to orbit in a Russian craft.
Williams' tour runs from mid-July to November 12. When she returns, Ford, who arrived at the space station in late October, will become commander of the new Expedition 34 mission, which runs through March 2013.
© Copyright IBTimes 2022. All rights reserved.
FOLLOW MORE IBT NEWS ON THE BELOW CHANNELS