2013 Geneva Car Show: GM Remains Committed To Opel Brand Amid Industry-Wide European Plant Closings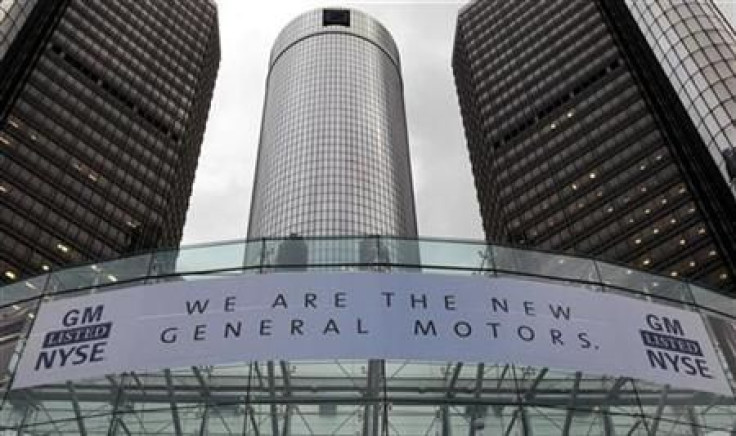 General Motors Company (NYSE:GM), North America's largest automaker, almost sold its Adam Opel AG unit three years ago in the wake of the global economic downturn, but, on the eve of the 2013 Geneva Auto Show, GM's Vice Chairman Stephen Girsky said the company is committed to keeping the ailing German auto company and that a turnaround plan is starting to show results.
"Get rid of Opel? You've got to be kidding, right?" Girsky said to the Wall Street Journal. And despite Europe's profound economic woes that has tanked auto sales, Girsky said it would be "naïve" for any automaker to give up on the region, which is currently the third-largest auto-market after China and the U.S.
Russelsheim, Germany-based Opel, maker of the Corsa hatchback, Insignia family sedan and Adam city car, among other models, has been making cars since 1899, but it is responsible for most of the $1.8 billion in losses GM experienced in in the 27-state European Union market last year. Amid steep losses, the Detroit, Mich.-based auto giant almost sold a majority stake of Opel in 2009 to Canadian automotive supplier and systems designer Magna International Inc. (NYSE:MGA).
But it's not like GM is the only company dealing with the long and steep European economic slump, which has seen declines in auto sales for five consecutive years and no immediate end in sight.
GM, along with Ford Motor Company (NYSE:F) and others have been grappling with labor problems related to downscaling production. At least five plant closings are in the works, which will cost about 30,000 jobs, according to Bloomberg.
Last month, the head of a Ford factory in Genk, Belgium, was briefly held by workers opposing plans to close the facility. Peugeot SA (EPA:UG) is fighting a court challenge in France to close production that will eliminate more than 11,000 jobs by the middle of next year, according to the New York Times. GM is facing similar union challenges in Germany as it tries to shut a plant there.
LMC Automotive estimates that overall European auto production capacity will decline to 63 percent from 66 percent in 2012.
© Copyright IBTimes 2023. All rights reserved.