2013 Immigration Reform: 'Focus Hasn't Changed,' Says White House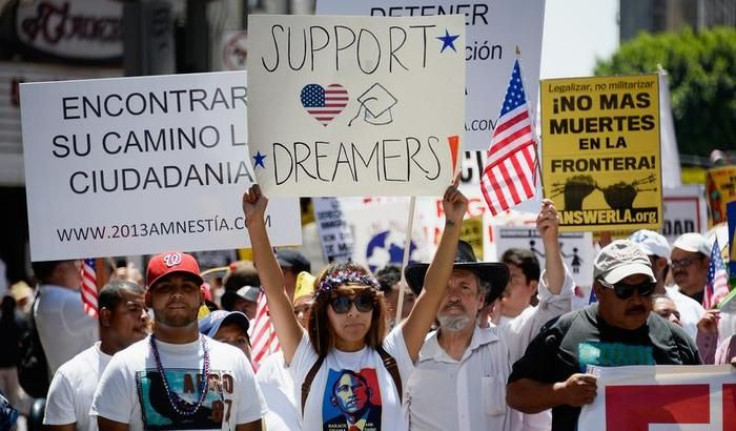 The focus on the part of the White House to pass a 2013 immigration reform bill has not changed, said Press Secretary Jay Carney in a press briefing on Monday.
"Our absolute focus on getting immigration reform passed by both houses and signed into law has not changed at all," Carney said in response to a question about President Barack Obama's message to those concerned the issue has been low priority for the White House.
Earlier this year, there was increased momentum for a comprehensive immigration reform bill passing Congress before the end of the year. With the failure of gun control in April, delivering a huge blow to Obama's second-term agenda, overhauling the status quo on immigration looked at one point as if it was the only one of Obama's agenda items that would see legislative success.
The Senate passed its comprehensive immigration reform bill in June, providing a 13-year path to citizenship for immigrants in the U.S. illegally and boosting spending for border security and more fencing along the Mexico border.
Still, the Senate bill remains in limbo in the lower chamber where speaker John Boehner, R-Ohio, said he would not take up the Senate reform bill without a "majority of the majority" support.
The issue picked up speed again during the August recess, but has been overshadowed by Syria and the upcoming budget battles.
The non-partisan Congressional Budget Office has said if comprehensive reform is enacted it would cut the deficit by billions. Moreover, with the inclusion of the border surge portion of the bill, illegal entry is expected to decrease by about 50 percent.
Democrats are now looking to sell immigration reform to conservative Republicans as a measure to boost the economy.
"There are myriad of reasons to support comprehensive immigration reform," Carney said. "If economic growth is what you care about, then support immigration reform."
© Copyright IBTimes 2023. All rights reserved.