2016 Nissan Maxima Review: 'Four-Door Sports Car' Meets Luxury Cruiser
The absurdly fast GT-R excluded, Nissan Motor Co. Ltd. has positioned the Maxima at the top of its lineup for the better part of three decades now, labeling it 4DSC: a four-door sports car. The 1989 original was agile and light, and it kept up with more prestigious cars. But as the years passed, the Maxima got bigger and heavier, away from its core purpose. The all-new 2016 Nissan Maxima isn't the second coming, but it doesn't have to be.
The 2016 Maxima comes in a variety of trims, from the base S model to the loaded Platinum. Nissan sent us an SR, a sport package. But even in sport trim, the Maxima has better things to do than feed your speed vice.
Exterior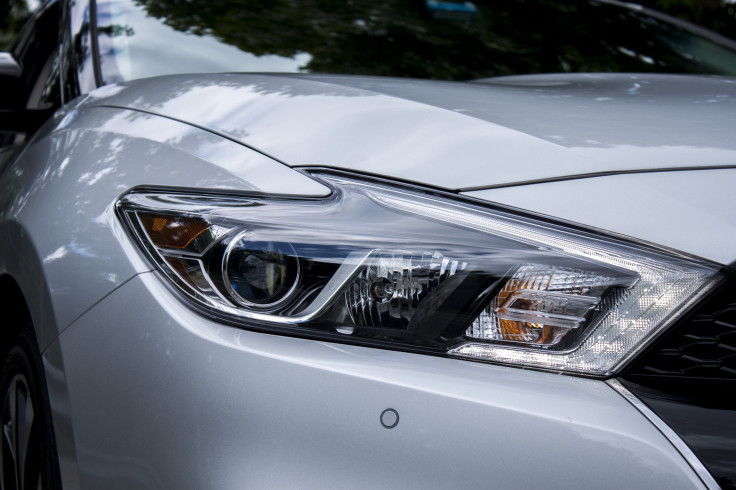 One of those things is capture attention. The Maxima is striking, with a mix of hard angles and gentle waves that combine to form a mostly cohesive, mostly attractive design.
However, I can't help but see a cartoon villain's upturned mustache when I look at the Maxima's face. The headlamps feel overdone (they should be flat to match the hood line, instead of appearing as dashes that look like errant eyeliner). The SR sport model comes with black accents on the mirrors, rear bumper valance and wing, as well as black wheels. It all feels a bit juvenile.
Nissan employed much of the same design language featured on recent Infinitis, although I think it translates better here. The Maxima has an obscenely high beltline, like most modern cars, and its thick pillars and sweeping rear arches mean you won't be able to see much out of it, but it manages to stand out for one simple reason: It looks like a much more expensive car. In a sea of Ford Tauruses and Toyota Avalons, the Maxima looks like it's about $20,000 more expensive.
Interior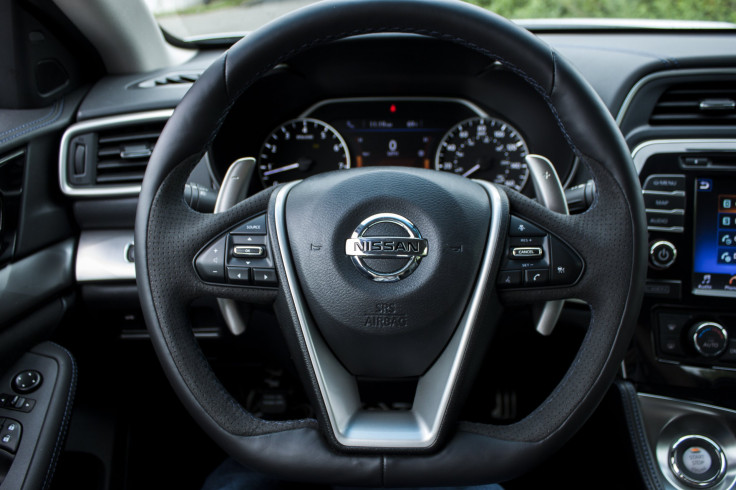 That feeling continues inside, where the Maxima begins to hint at what it really is: a luxury cruiser.
Granted, the SR isn't the base model, but it's not the top trim either. The SR gets a set of relaxing leather seats with Alcantara inserts. They offer decent support should you decide to fly around an offramp, but keep your back and butt happy the rest of the time. Even after a three-hour road trip through New Jersey, I exited the car loose and pain-free, enjoying the soft seats and the leather-clad trim pieces. The SR trim also gets an Alcantara-laden steering wheel.
Fit and finish is great -- the Maxima really feels like it's basically a luxury car, although the company made some questionable decisions (soft leather on the top of the gauge cluster feels like it might sag in a few years). The setup is a bit busy, with a litany of buttons that often replicate functions found on the center console's touch screen. It doesn't take long to get used to most of the layout, but the map controls are awkward. As with other infotainment functions, the map can be adjusted right on the touch screen, but it can also be altered with the BMW-style wheel near the back of the center console. The problem with this is that, to use the wheel, you have to cock your right shoulder all the way back (which is uncomfortable for you) or horizontally (which may mean elbowing your passenger).
Actually, the shape of the center console's bottom level is a mystery in general. It's vast, clearly meant to segregate the space between driver and passenger like a traditional Japanese sports car. But it bows out into the driver's knee space, which gets annoying for those who are tall.
It is a relaxing cabin overall, though: With the windows up, outside noise is barely audible. If you swapped some Infiniti badges onto this, most people would believe it.
Toys/Electronics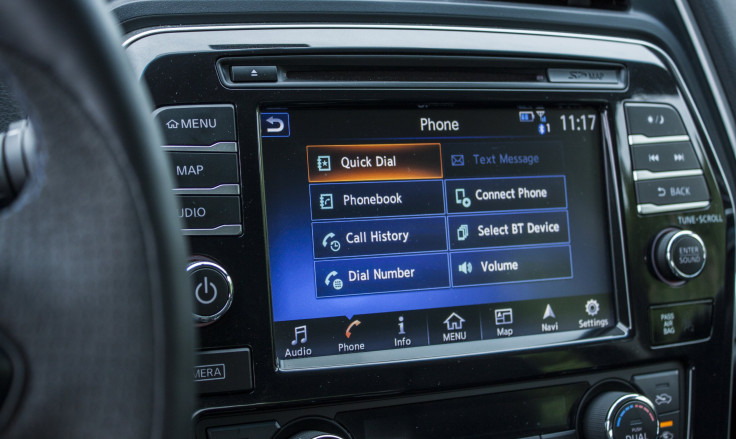 Here's where the Maxima unexpectedly shines. I have very little patience for bad infotainment systems, and I've given automakers plenty of flak for them before. I still believe that Apple CarPlay and Android Auto will be the best ways to do things going forward. But Nissan's own system, dubbed Nissan Connect, is actually really good. It's simple, intuitive and quick. While it isn't as fast as the best smartphones, it's up there with Ford's Sync 3 right now for speed and simplicity.
The user interface itself is broken down into the obvious categories you'd expect: Phone, Map, Navigation, etc., with capacitive buttons on the bottom of the screen and duplicate physical options on either side. It was reliable during the time I spent with the car, although the Bluetooth did have a strange habit: After phone calls ended, music wouldn't resume for 15 to 20 seconds.
When the music does come back, you're treated to a joyous sound system. It's a Bose unit with surprising bass and clarity -- it'll hit hard with Eminem, but it's easily tuned to cruise along with Fleetwood Mac a few minutes later. I can't praise whoever tuned this system enough: This is the first time I've ever loved a Bose unit.
This car also has things like radar-guided cruise control, a rear camera and a sonar system to help prevent crashes, but you can get those features on lower trims. The SR is supposed to be more performance-oriented.
Performance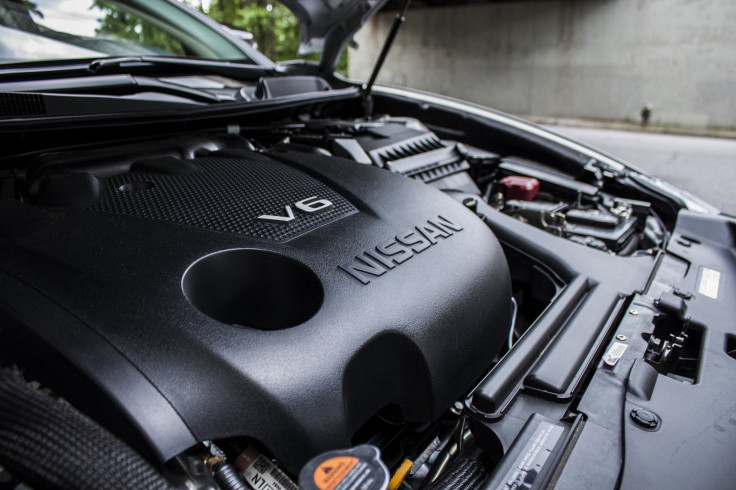 Here's where the Maxima is a bit confusing. It's lost a little weight in the new generation, and, at about 3,500 pounds, it's much lighter than full-size rivals such as the Chevrolet Impala and Ford Taurus (which usually with around 3,800-4,000 pounds). Its brakes, while not at the level of a true performance car, bite hard. But its lack of steering feel makes it ungainly on tighter back roads, and it has a continously variable transmission (CVT), the transmission least liked by enthusiasts.
Steering is done mostly electronically in the Maxima, with assistance from a hydraulic unit. The idea is that it can replicate the feel of a traditional hydraulic setup without the weight drawback, but it's a mixed bag in the Maxima. While the car does have a quick steering ratio that's very helpful in parking lots and at slower speeds, the setup still doesn't give you much feedback. Steering is very light and vague near center, although it firms up when you ask for a greater angle. Putting the car in Sport mode just makes things slightly heavier. The suspension does handle the Maxima's weight well, and it's actually quite balanced for a front-wheel-drive family car: It kept pace with an Infiniti G37 on some back roads. There's a ton of mechanical grip, and it's hard to get into too much trouble without being a total idiot, but the car never really encourages you to push it.
The 2016 Nissan Maxima relies on the company's trusty 3.5-liter V-6, the engine that's powered Maximas since 2002. That's a long run for an engine, especially nowadays. Most automakers are downsizing and fitting smaller turbocharged engines in their new models, but Nissan is committed to this power plant. At this point, it's about as reliable as an engine could be, and it's making a round 300-horsepower in the Maxima, with 261 torque. That's enough to hang with newer designs from Chrysler, Ford, GM and Toyota, although it lacks low- to mid-range power. As always, you'll have to push this engine to make tracks. You're never really rewarded for doing so, however: The Maxima's exhaust is barely audible, even at full throttle.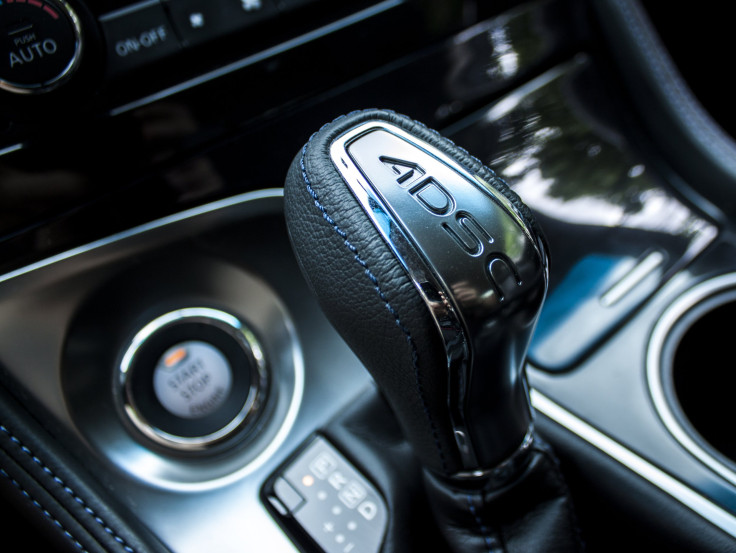 Power delivery is handled by a seven-ratio CVT, a transmission choice with which Nissan seems obsessed. While it's mostly smooth and comfortable, it's just strange for spirited driving. I give Nissan credit for the engineering and tuning behind this car (it even creeps in traffic like a conventional automatic), but CVTs just don't belong in a car that's marketed as a four-door sports car. Nissan's included paddle shifters for some reason, a strange addition when there are no actual gears to change. It's nice to be able to hold a specific revolutions-per-minute number through corners, but it feels awkward and disingenuous.
It is great for cruising, even if it gets a little jittery dealing with speeds of 20-30 mph in traffic. If this car had a dual-clutch transmission (DCT), I think it'd be the undisputed choice for anyone in this segment who loves driving.
But as it stands, the Maxima isn't inherently flawed -- I think it's just a bit misunderstood. The CVT is a fine option for 95 percent of people who will buy this car, and they probably won't be buying it for its 4DSC heritage. The better option is to get instead the SL, which has a panoramic moonroof. The Maxima isn't a sports sedan: It's a luxury car at nonluxury car prices. I'd skip the sport trim and put the money toward a package with a sunroof.
Economy/Value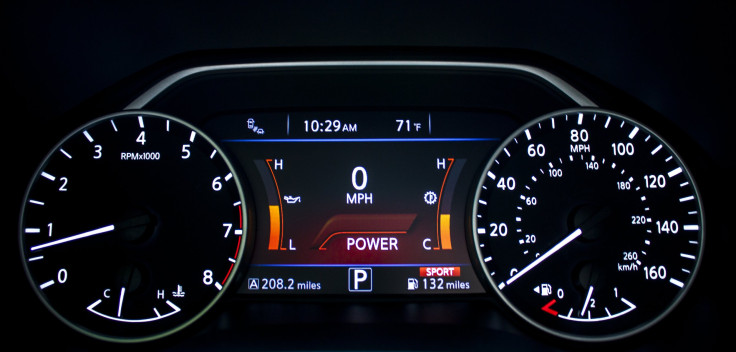 In the four days I spent with the Maxima, I drove about a 40/60 split of city and highway miles, with some enthusiastic sprints sprinkled in. The car returned an average figure of 25 mpg, which is respectable considering the 22 city/30 highway fuel-economy rating given it by the U.S. Environmental Protection Agency. I was able to touch 32 mpg on a cruise down a flat portion of the New Jersey Turnpike. The Maxima has a large 18-gallon fuel tank, so driving almost 500 miles on a single tank can be accomplished.
The Maxima SR goes for $37,670, which is in line with similarly equipped cars in its class, but it trades some luxuries, like a sun/moonroof, for better suspension and some Alcantara trim. If anything, I'd opt for the mid-level SL and get 90 percent of the performance but gain a panoramic moonroof for what is, at heart, a cruiser.
Conclusion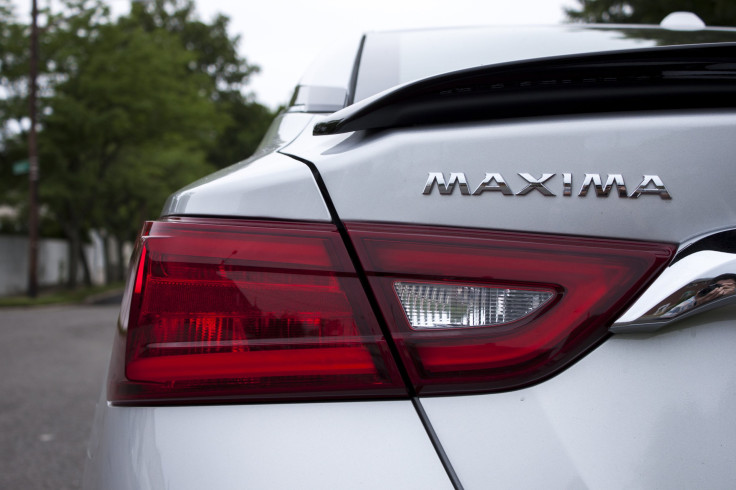 The Maxima isn't the four-door sports car of old, but it could be with a different transmission. As it stands, it's still a great car, albeit a more relaxed and luxurious one than expected.
Specs
Price as tested: $37,670
Engine: 3.5L naturally aspirated V-6 with sequential multiport injection
Horsepower: 300 @ 6,400 RPM
Torque: 261 @ 4,400
Transmission: Seven-ratio continually variable transmission (CVT)
Curb weight: 3,564 pounds (SR trim)
Fuel economy: 22 mpg city/30 mpg highway (25 mpg observed in mixed driving)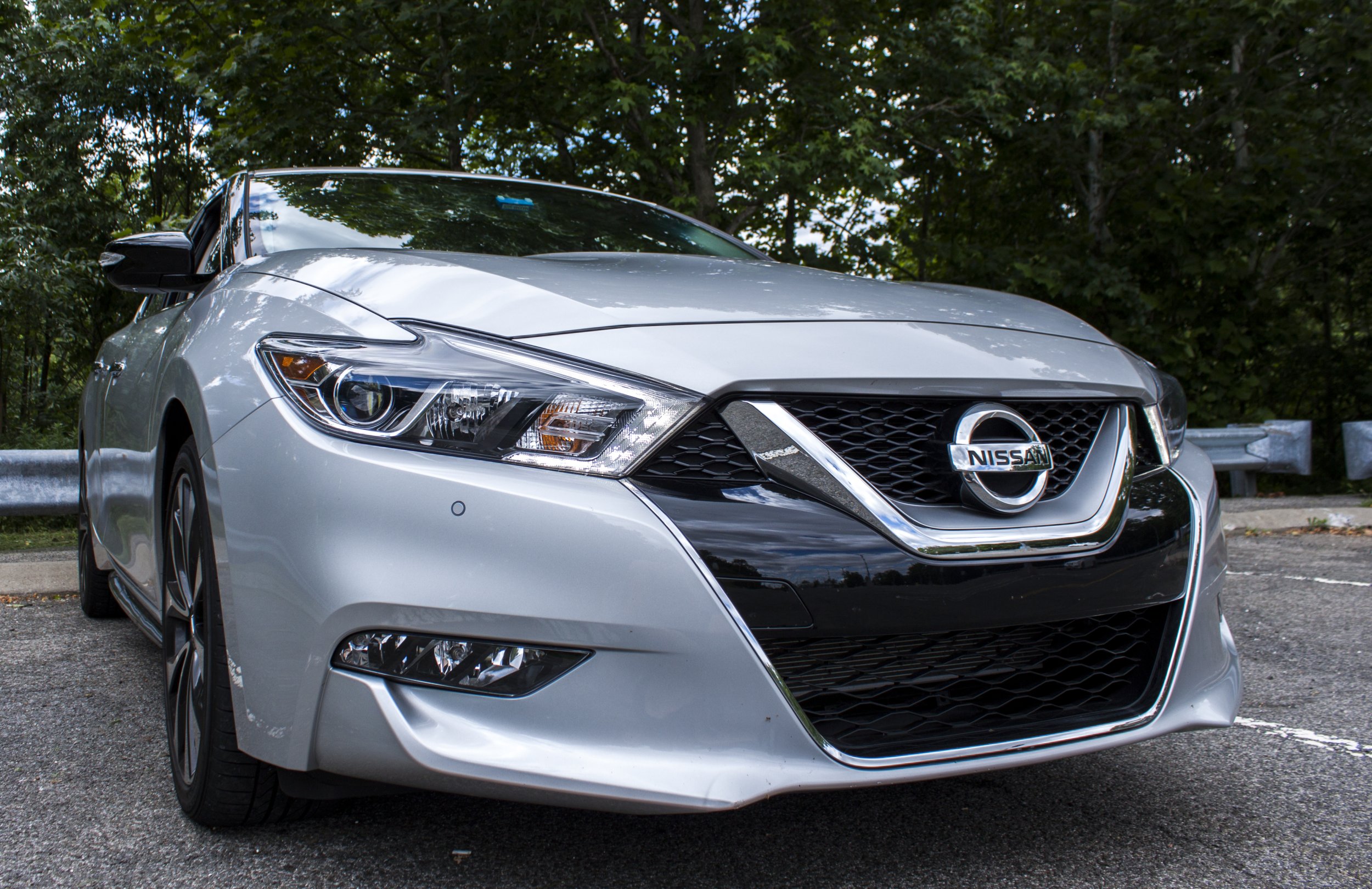 FOR FREE to continue reading
✔️ Unlock the full content of International Business Times UK for free
offer available for a limited time only
✔️ Easily manage your Newsletters subscriptions and save your favourite articles
✔️ No payment method required
Already have an account?
Log in
© Copyright IBTimes 2023. All rights reserved.