As 2021 Approaches, It's Time to 'Minimise' Your Energy Consumption with EEaaS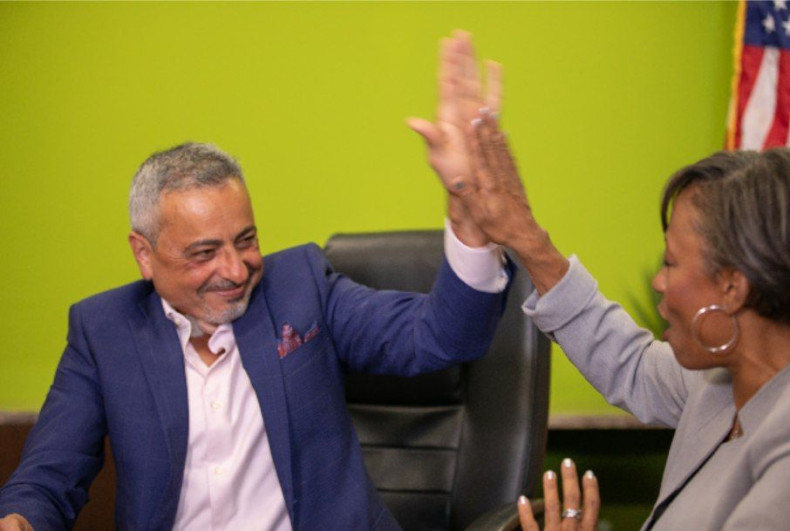 Prior to the COVID-19 outbreak, global efforts to provide and ensure universal access to affordable, reliable, sustainable, and modern energy was significant.
But despite our accelerated progress over the past decade, the global effort to provide sustainable energy by 2030 seems less likely, now more than ever thanks to the continued impacts the coronavirus pandemic brings.
What is sustainable energy?
What are the stats currently? --Consequently, the COVID-19 outbreak has had a major impact on energy systems around the world, threatening the already growing expansion of key clean technologies we've made.
While the International Energy Agency (IEA) has been at the forefront of calling on our world's leaders and policymakers incorporate this growth and deployment of clean energy technologies into the stimulus packages we have begun to see distributed during the coronavirus pandemic.
From an employment standpoint, the Energy efficiency (EE) sector had the highest jobs growth in the energy sector last year, according to this year's 2020 U.S. Energy & Employment Report, with jobs created 50% faster than the rest of the economy.
But while COVID-19 arguably has created a new reality for Americans where people are now concerning themselves with energy efficiency, we aren't quite there yet. Based on current policies in place, we are far from being close to our 2030 goal, according to the IEA's Stated Policies Scenario (STEPS).
As we continue to look towards a post-COVID-19 world, some like Dr. Fatih Birol, Executive Director of the IEA, believe that our key sustainable energy goals will be even more difficult to achieve.
"The COVID-19 pandemic has highlighted the deep inequalities around the world in terms of access to modern, affordable and sustainable energy," Dr. Birol shared in a recent news release by the World Health Organization.
"Electricity has been a vital underpinning of the response to the public health emergency in many countries – but hundreds of millions of people worldwide still lack basic access to it, with the majority of them in Sub-Saharan Africa. Even before today's unprecedented crisis, the world was not on track to meet key sustainable energy goals. Now, they are likely to become even harder to achieve. This means we must redouble our efforts to bring affordable, reliable and cleaner energy to all – especially in Sub-Saharan Africa, where the need is greatest – in order to build more prosperous and resilient economies."
And now more than ever, according to Francesco La Camera, Director-General of the International Renewable Energy Agency (IRENA), do we need "bold international cooperation to bridge the energy access gap and place sustainable energy at the heart of economic stimulus and recovery measures."
In the IEA's Tracking Clean Energy Process (TCEP) report, the IEA assessed the status of 46 critical energy technologies and sectors, providing its recommendations on how they can get closer to our 2030 goal of sustainable energy development.
But isn't part of the problem here that there is too much "global" and not enough "local?" But while this is all fine and well, some energy companies believe that by acting locally, rather than globally, is the next step that can help us reach that goal.
Thinking Globally, Acting Locally
Let's first start with energy efficiency and what it actually means. Energy efficiency (EE) is using technology that requires less energy to perform the same function, and according to the U.S. Department of Energy to be one of the easiest and most cost-effective ways to combat climate change, clean the air we breathe, and improving the competitiveness of our businesses and reducing energy costs for consumers.
Two energy conservation management companies in Tampa, Florida believe that by exploring and implementing EEaaS, or Energy Efficiency as a Service, this will help us meet that 2030 goal, in what will (hopefully) be a post COVID-19 world.
What is EEaaS?
EEaaS, according to the DOE, is a pay-for-performance, off-balance-sheet type of finance structure that enables customers to implement energy and water efficiency projects with no up-front capital expenditures. These structures are used by major providers like General Electric Company, Johnson Controls, and CBRE.
Pursuant to an " energy services agreement", the provider of the upgrades pays for project development, construction, and maintenance costs, and when the upgrades are finished, the customer makes service payments on a long-term basis. Interestingly, these types of contracts (or leases) are in play anywhere from 5 to 15 years, in most cases.
The payments by the customer are made based on actual energy savings or other equipment performance metrics. Ultimately, this results in immediate reduced operating expenses for any business.
The Trend Continues
Take Johnson Controls, for instance, which has invested in San Francisco-based Carbon Lighthouse, an energy efficiency startup that aims to erase the 20% of global emissions from non-residential buildings.
CBRE, a commercial real estate services provider, invested in Redaptive back in 2018, a company that finances and manages building efficiency projects, recovering costs from those service payments.
And GE, for many years, has offered its customers LED and traditional lighting upgrades, smart controls, sensors, and software. Thank you to the help of smart home assistants like Amazon's Alexa and Google's Home Assistant.
But now, the trend continues all the way out to Tampa, Florida, where two companies, Minimise and RSF Capital Partners just announced their renewal and further expansion of its joint mandate that aims to continue integrating Minimise's unique EEaaS project into local Florida public schools--the largest EEaaS in the world.
Minimise, a global energy management and conservation services company, headquartered in Tampa, has been working with UK-based RSF Capital Partners LLP in what the joint mandates refer to as the Minimise No Capital Outlay Plan Agreement (NCOPA).
In its initially structured facility, estimated at around $400 million, the company's NCOPA contracts are believed to be visibly attractive to both the public sector while simultaneously serving as an investment vehicle opportunity for institutional real money municipal investors.
"The Minimise business model with the NCOPA is already proving to be a fantastic response in the post-COVID-19 economy as the prepaid savings provide much-needed capital back to clients," says Ante Razmilovic, founding partner at RSF Capital Partners. "Several global bulge bracket banks have recognized the potential impact of Minimise's technologies, services, energy management strategies, and change management protocols as positive disruptions to the existing energy service sector."
Back in June, Minimise elaborated on how the business model actually works, whereby the company goes to a client, looks at their energy bills for the previous 2 years. It then takes real-time measurements to get a better understanding of the facility, and tests the equipment to see how much each energy consuming asset uses on a regular basis. The audit, according to the company's CEO Daniel Badran, aligns with IPMVP (International Performance Measurement and Verification Protocol).
Once the Investment Grade Audit (IGA) is complete, Minimise, its engineering and technology partners suggest areas for improvement and commit to investing in the project to ensure energy savings around a minimum of 15-17%, hoping to increase that to a minimum of 40%. Similar to what GE already does, this means replacing inefficient lighting with new LED fixtures, more efficient heating and cooling equipment, solar panels, low-flow water valves, leakage detectors and air quality controls, and the list goes on.
The $400 million facility which RSF structured, is designed for Minimise's NCOPA contracts, according to Daniel Badran, CEO of Minimise USA and Minimise Global. "RSF and the banking group identified that Minimise has solved a conundrum in this sector and were willing to back it based on a particular municipal client profile which Minimise is well-positioned to bring forth."
And the final step which is how this model can ever survive locally, making its global impact.
Education. By educating the staff to make sure that the end-user adapts to the new equipment, is the heart and soul of what Minimise calls its "Mindset Change Management" protocol.
"The sky's the limit, as they say," added Ms. Chiara Oosthuizen, Minimise Director of Development and Partnerships. "Our partners from New Zealand to the Philippines, Dubai, South Africa, Canada, Mexico and across the USA stand to gain tremendous traction in their markets as a result of this renewed relationship with RSF's support."