21 bodies found on Mexican streets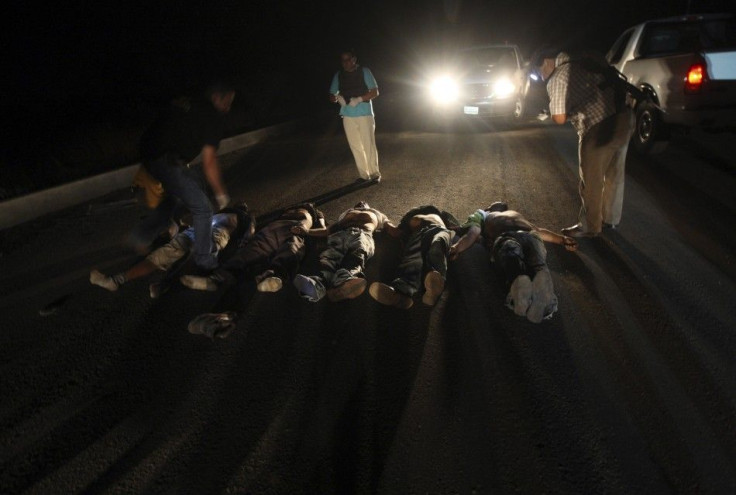 The bodies of twenty-one men were found outside the Mexican city of Morelia, many with gunshot wounds or signs of torture. The perpetrators also fixed cryptic warning notes to each of the bodies.
The notes read: Because society asked for it, this is going to happen to those who continue to rob houses, kidnappers and rapists.
Police initially found the remains of five men in a pile on a local highway. Authorities quickly found the other sixteen on streets around Morelia.
Officials presume the murders were the work of local drug cartel La Familia. Mexico is facing waves and waves of drug violence, and last year La Familia beheaded twelve police officers
Elsewhere in the country, the Mexican State Department seized two makeshift tanks used by drug lords to fight a turf war in the town of Camargo in Tamaulipas. State authorities said they have found over 100 such vehicles, which have machine-gun- resistant armor plating and portholes for wiring weapons.
Drug-related violence in Mexico exploded in 2006 when the government launched an offensive against organized crime. Since then, 37,000 people have been killed, including civilians, government officials and army soldiers.
© Copyright IBTimes 2023. All rights reserved.