30 Lb. Of Pot Unknowingly: Mexican Woman Unwittingly Smuggles Marijuana Across The Border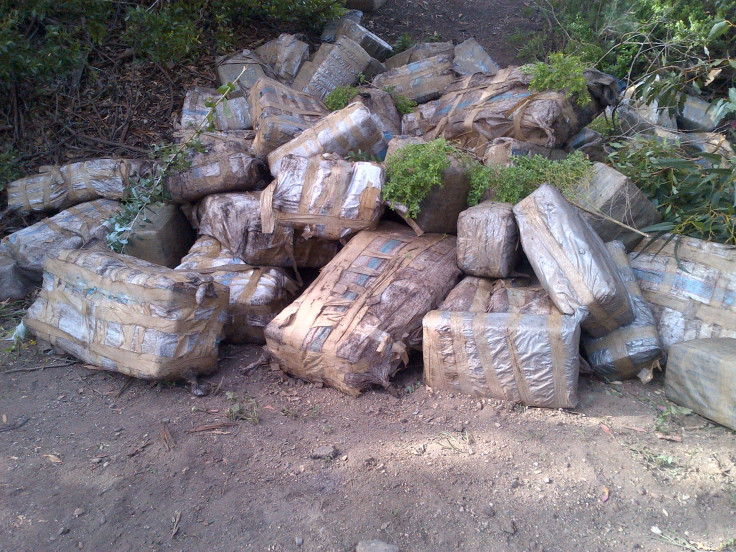 San Diego, Calif., detectives are investigating a woman who claims to have unknowingly transported 30 pounds of marijuana across the Mexican border.
The unnamed woman, 33, lives in Mexico but commutes to her job in San Diego. According to authorities, the woman crossed the Mexican border in her personal vehicle at around 3 a.m. Friday morning, NBC San Diego reports.
She arrived at her job early at around 4 p.m. and was sitting in her car when two males walked over and began removing packages from the undercarriage of the vehicle, San Diego Police Lt. Kevin Mayer told local ABC affiliate Channel 10 News. The woman is alleged to have startled the men, who fled to a black sedan and left the scene, NBC San Diego reports.
The woman then contacted local police officers, who determined that a third party had attached six packages to the underside of her vehicle by way of several strong magnets. The packages were later found to contain around 30 pounds of marijuana, which the woman had unknowingly transported across the border.
Authorities have yet to determine who attached the packages of marijuana to the woman's car. No arrests have been made, but a police investigation is underway.
This is hardly the state of California's first run-in with marijuana smugglers. In March, Santa Barbara police officers discovered $4 million worth of marijuana in an abandoned boat on a local beachfront.
© Copyright IBTimes 2023. All rights reserved.