33 Dead, 36 Injured In Act Of Arson At Japanese Anime Studio
Multiple people are confirmed dead after an arsonist started a fire Thursday morning that ravaged an anime studio in Japan.
The fire began around 10:30 a.m. local time in Kyoto, Japan, at a studio building belonging to Kyoto Animation Co. An unidentified man burst into the studio, reportedly screaming "you die," and began dousing the studio in flammable liquid before setting it ablaze.
Several residents near the Fushimi-ku district reported hearing a sound, similar to an explosion, coming from the studio. The fire quickly spread, engulfing most of the four-story building before local firefighters responded.
"There was an explosion, then I heard people shouting, some asking for help," a witness told local news outlets. "Black smoke was rising from windows on upper floors. Then there was a man struggling to crawl out of the window."
Nearly 50 engines had to be dispatched to the studio to bring the fire under control. Once it was finally under control, emergency personnel got to work aiding victims of the fire. Thirty-three people were confirmed dead as a result of the fire, while another 36 were injured.
One of those injured included the arsonist, who was taken with the rest of the victims to a nearby hospital to receive treatment. He was placed in police custody while undergoing treatment, who has confirmed the 41-year-old man was not an employee of the studio.
Japanese Prime Minister Shinzo Abe took to twitter to address the crime and offer his condolences to the victims of the fire.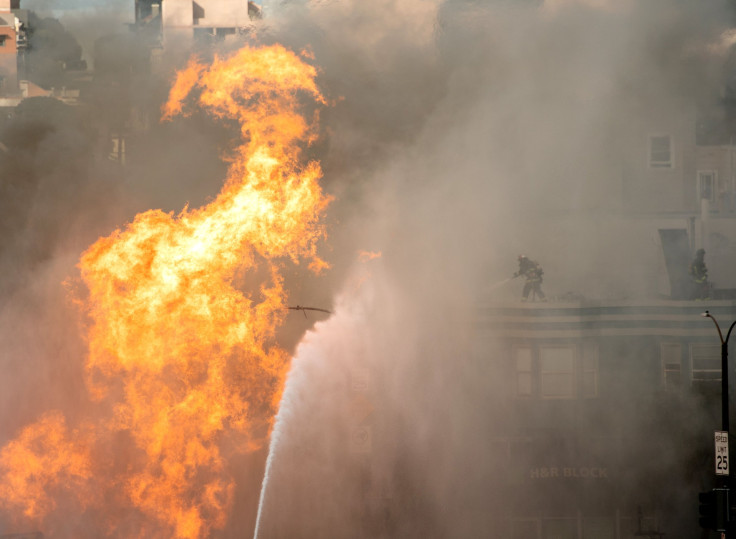 © Copyright IBTimes 2023. All rights reserved.