39 Fighter Jets, 13 Warships Ring Taiwan; Beijing Says 'Drills 'Won't Stop Until Reunification'
KEY POINTS
China claims the PLA has powerful area denial capabilities that even the U.S. cannot rival
The Chinese fleet included fighter jets, bombers and anti-submarine warfare helicopter
Taiwan said it will not be afraid nor back down and will more firmly defend its sovereignty
Though China's live-fire military drills around Taiwan were slated to end Sunday, the People's Liberation Army (PLA) has announced fresh military drills, thereby continuing to surround the island with troops.
According to Taiwan's Ministry of National Defense, 39 Chinese military aircraft and 13 warships were spotted around Taiwan on Monday evening. Of these, 21 entered Taiwan's air defense identification zone and 14 crossed the median line. These included eight Sukhoi Su-30 fighter planes and six Shenyang J-11 fighter jets, reported Taiwan News.
Besides, China also sent four Shenyang J-16 fighter planes, two Xian JH-7 fighter bombers, and one KA-28 anti-submarine warfare helicopter to the southwest corner of Taiwan's air defense identification zone.
Taiwan's armed forces monitored the situation and responded by scrambling combat patrol aircraft, issuing radio warnings, and deploying air defense missile systems to track the Chinese military aircraft and warships, the MND said.
Meanwhile, reports from China said PLA Navy's Type 052C guided-missile destroyer Changchun was operating in waters southwest of Taiwan island. It coordinated with several Y-8 anti-submarine warfare aircraft and formed an anti-submarine combat formation together with the Changchun's Ka-28 vessel-based anti-submarine helicopter.
The PLA carried out combat-oriented joint exercises in the sea and air space around the island of Taiwan on Monday, focusing on joint anti-submarine warfare and sea assault operations.
According to the Chinese mouthpiece Global Times, drills like these will not stop and are expected to become routine until reunification. The massive drills were China's response to House Speaker Nancy Pelosi's visit to Taiwan, which Beijing considers a breakaway territory. According to Western military sources, China will be ready to invade Taiwan by 2027.
"The drills not only lock the island from inside out, but also from the outside in, telling external forces that the PLA has powerful area denial capabilities in the region that even the U.S. cannot rival," an unnamed analyst was quoted by Global Times.
According to the expert, though Taiwan only has outdated submarines, the US and Japan have more advanced ones, particularly the U.S. Navy's nuclear-powered ones. Hence, practicing anti-submarine warfare drills in the real underwater terrains around Taiwan island is very significant.
However, Taiwan's Ministry of Foreign Affairs had called out Beijing's for its military harassment and said Taiwan will not back down. "In the face of military intimidation created by China, Taiwan will not be afraid nor back down, and will more firmly defend its sovereignty, national security, and free and democratic way of life," Taiwan's Ministry of Foreign Affairs said.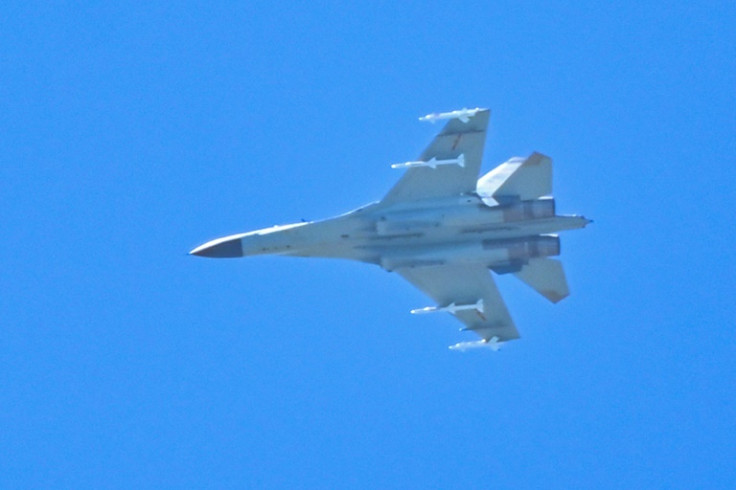 © Copyright IBTimes 2022. All rights reserved.
FOLLOW MORE IBT NEWS ON THE BELOW CHANNELS