$425 Million Powerball Jackpot: How To Play, Where To Watch, Rules, Odds Ahead Of Wednesday Night's Drawing Of Winning Numbers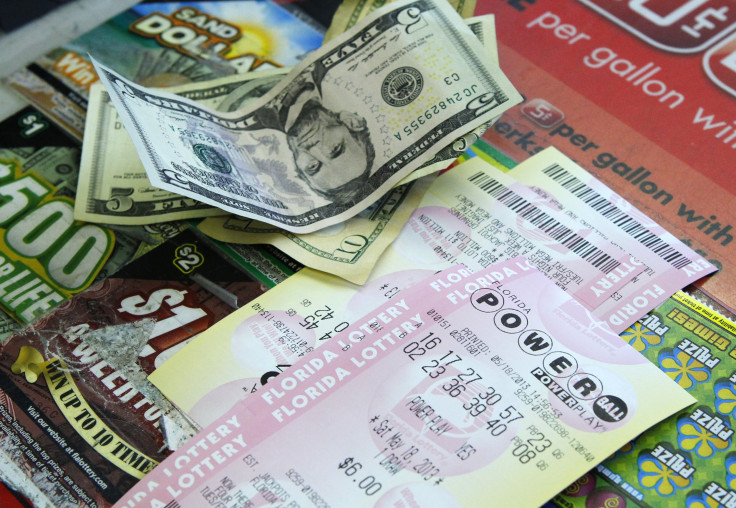 Wednesday night's Powerball drawing may decide the winner of the $425 million jackpot, the fourth-largest prize in the game's history.
The drawing, which will be held Wednesday night at 10:59 p.m. EDT, would produce a cash payout after taxes of about $244.7 million if won by a single winner, the Associated Press reports. In May, Gloria MacKenzie, an 84-year-old woman from Zephyrhills, Fla., won a record-setting $590 million prize.
While the current $425 million jackpot falls far short of the game's record, the payout will increase rapidly if Wednesday's drawing fails to produce a winner. Multi-State Lottery Association executive director Chuch Strutt said that an unsuccessful drawing on Wednesday would push the current jackpot into "world record territory" ahead of Saturday's drawing.
The popularity of Powerball caused lottery officials to raise ticket prices from $1 to $2 in 2012, which has contributed to the increase in large jackpots, ABC News notes. As the jackpot swells after each drawing, the excitement surrounding the prize drives more ticket sales.
But actually winning a Powerball jackpot remains an unlikely proposition. Lottery officials said the odds of successfully matching all six Powerball numbers are 1 in 175.2 million. The astronomical odds against selecting the winning Powerball jackpot numbers has led some lottery aficionados to attempt to identify "lucky" stores — establishments that have recently sold winning tickets, AP reports.
Participants can learn how to play Powerball, as well as the game's rules, by reading the corresponding section on the lottery's official website. Players can also determine where to watch Wednesday's Powerball drawing by viewing a list of relevant television stations here.
© Copyright IBTimes 2023. All rights reserved.