5-Month-Old Boy Dies After Parents Botch Circumcision At Home
A five-month-old boy died following a circumcision done by parents at their home in Italy, officials said Sunday. The baby suffered cardiac arrest and was rushed to a Bologna hospital where he died shortly afterward Friday night.
The prosecutor's office in the province of Reggio Emilia launched an investigation against the parents for alleged manslaughter. The parents are said to be of Ghanaian origin. The baby will undergo an autopsy, local media said.
The latest incident comes months after a 2-year-year-old died of severe blood loss from a botched circumcision in Rome. In the December case, the toddler's twin brother nearly died too, but was saved.
"It is a very serious incident and I hope those responsible will pay for this severely under the law," Alessio Mammi, the Scandiano mayor, told the Telegraph. "All the community has come together for this baby who lost his life through such a serious act, we are gathered in prayer... It is worrying that there are still individuals who practice these rituals of such a very ancient character to risk the lives of such small children."
Italy's Roman Catholic majority does not practice circumcision but many immigrants in the country are Muslims and perform the procedures for religious and cultural reasons. However, some Muslims choose to perform the procedure at home to save money.
According to the foreign doctors association AMSI, more than 5,000 procedures are carried out in Italy each year with more than a third being carried out illegally. The group's president is fighting for greater regulation of circumcisions. He has also urged the health ministry to provide parents access to medical services for circumcisions at affordable prices in a bid to prevent more deaths.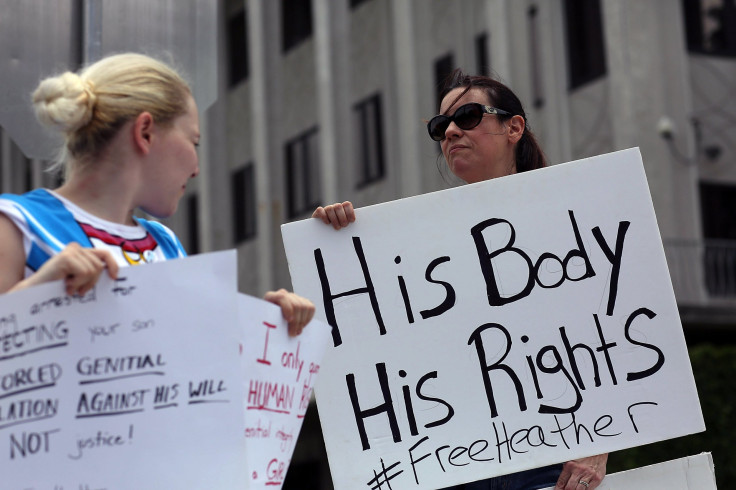 There are risks associated with circumcision, but chances of health issues during the procedure is low when done by a professional. Problems associated with circumcision include pain, risk of bleeding and infection at the site of the circumcision, irritation of the glans, increased risk of meatitis (inflammation of the opening of the penis), and risk of injury to the penis, according to WebMD.
In the United Kingdom, complications after circumcisions carried out for medical reasons are rare, according to the NHS website. The chance of these occurring is between one in 10 and one in 50. Death from neonatal circumcision is an extremely rare occurrence.
According to a 2016 research, early circumcision is one of the major risk factors in sudden infant death syndrome (SIDS) or cot death in boys. There are around 2,700 babies who die from cot death every year in the U.S. Eran Elhaik, an Israeli-American geneticist who conducted the research, said during circumcision there is an increase in blood pressure, breathing rate and heart rate of the baby. He said that despite the use of advanced techniques, bleeding occurs in more than 15 percent of cases.
© Copyright IBTimes 2023. All rights reserved.