5 Pit Bulls Attack Woman On Bike, 'Tore Her Apart', Husband Says
A Florida woman underwent surgery Monday after suffering serious injuries following an attack by five pit bulls on March 28.
Sara Wegscheid, 41, was riding her bike in Dixie County when a group of five pit bulls attacked her and "started tearing her apart." Sara's husband, Prosper Wegscheid, said one dog first ran toward his wife and bit her bike's tire after which four dogs chased and attacked her. Sara suffered several puncture wounds.
"She sat conscious while five pit bulls latched onto her, biting her hands and dragged her off of a fence. They played tug of war with her for five minutes while she screamed for help," Prosper said, the Gainesville Sun reported.
Neighbors came to the woman's rescue and scared the dogs away by firing gunshots in the air.
Major Scott Harden, with the Dixie County Sheriff's Office, said one neighbor first shot his gun in the air to scare the dogs. Another neighbor heard the shots and joined him.
"He had a rifle and fired some shots off trying to scare the dogs away, which prompted another neighbor," Harden said.
The neighbors then "stood there between the victim and the dogs until the dogs' owner got there and then EMS got there," Harden added.
Emergency medical services reached the scene and the woman was air transported to UF Health Shands Hospital.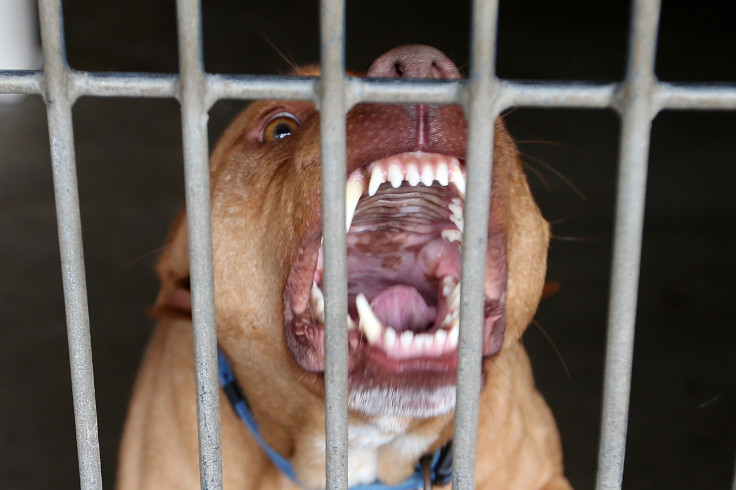 A GoFundMe page stated Sara had bite wounds on both her hands and legs and that the wound on the right leg would require a surgery, skin grafts and physical therapy.
Prosper said his wife underwent surgery Monday and the doctors were unsuccessful in repairing the skin wounds using skin grafts. Another surgery was scheduled for Thursday.
"We'll be here until at least Wednesday but if the skin grafts don't work, we'll be here even longer," he said.
Police said all the five dogs were euthanized Friday after the owner, Cody Inman, handed them to the animal control willingly.
"He told the animal control officer if his dogs would hurt somebody he didn't want them back," Harden said, adding, "Go ahead and put them down."
The dogs, however, tested negative for rabies.
© Copyright IBTimes 2023. All rights reserved.