5 swept out to sea, 1 killed as tsunami hits Crescent City, Cal.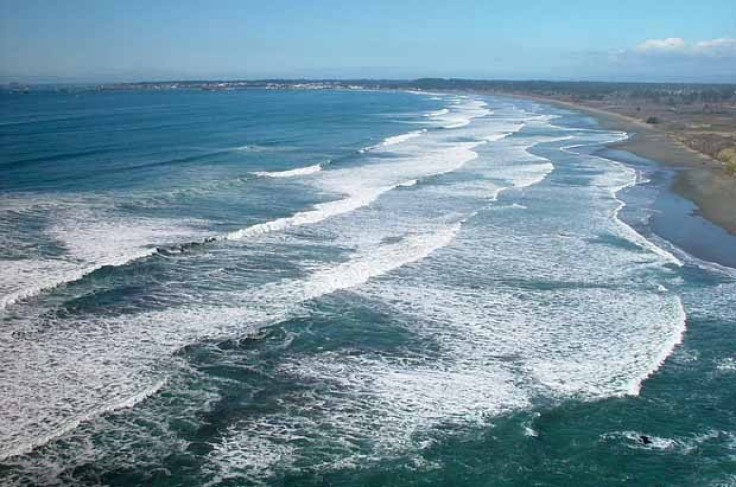 Five people have been swept out to sea after tsunami-created waves of up to eight-foot high crashed onto the shore of Crescent City, California, a small fishing village near the Oregon border.
The tsunami also destroyed the harbor in Crescent City and several other coastal towns in northern California and Oregon.
There has been major damage to our harbor, Crescent City Councilman Richard Enea told CBS News.
At least 35 boats by count so far have been damaged or destroyed by the surges and the tsunamis. Our docks have been destroyed.
Although four people were rescued from the ocean waters off the coast iof southern Oregon, at least one person is missing and feared dead in Crescent City.
Officials reported waves of 6.5 feet in Crescent City and 6 feet in Morro Bay [near San Luis Obispo], said Caltech scientist Lucy Jones, according to the Los Angeles Times.
Clearly, very large drawdown of water in Half Moon Bay, Jones said earlier in the day. We are coming to high tide in a couple [of] hours. As long as we're still growing on tide, we need to keep a watch on the water.... Currents may be very significant."
The economic damage wrought by the tsunami is unknown at present but likely to be in the millions of dollars.
However, no private homes in Crescent City were reported damaged.
In March 1964, a tsunami struck Crescent City and killed eleven people.
This is just devastating. I never thought I'd see this again, a retired mill worker who lived in Crescent City in 1964, told reporters.
I watched the docks bust apart. It buckled like a graham cracker.
© Copyright IBTimes 2023. All rights reserved.