50 Beauty Products With Results You'll Want To See ASAP
This article uses affiliate links, which means if you purchase products through these links, we may earn a commission. Click here to see our
T&C
. For licensing please click
here
.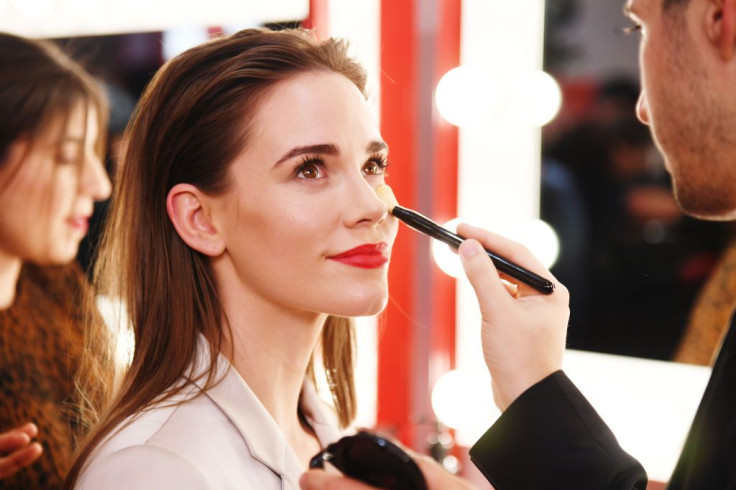 In a world with plenty of stressors, effective skincare is a must. You deserve those precious minutes of caring for your skin and giving it the attention it deserves. Your skin also deserves to be rid of toxins and accumulated dirt, and if you want to look your best, you'll also want anti-aging skin care products with the best result. All of them are available on Amazon and all over the internet, with some even trending for their usefulness.
Take a look at 50 of the best beauty products to buy: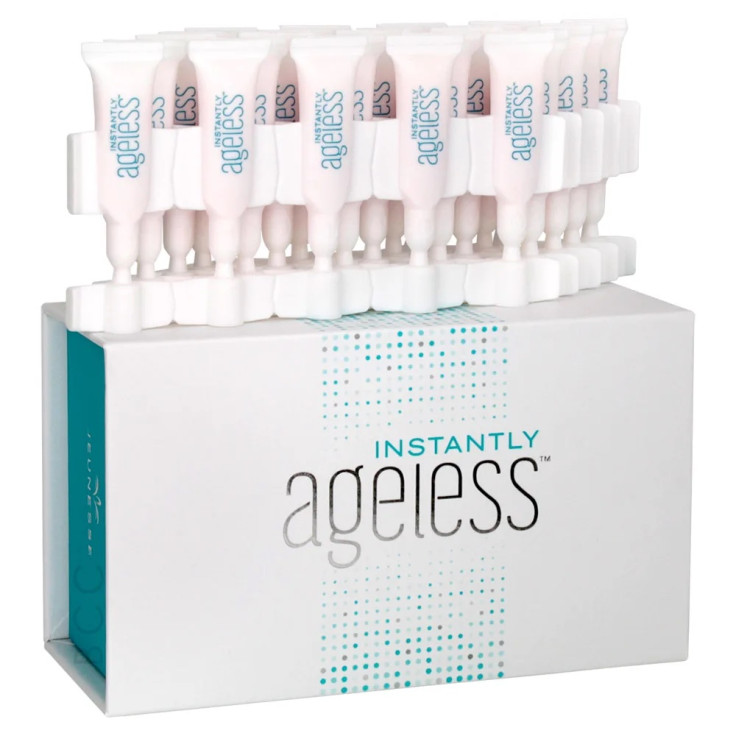 Skincare advancements today have made it easy to age while still maintaining that youthful glow. With Beauty Care Choices' Instantly Ageless cosmeceutical serum, you see a reversal of signs of aging in minutes. This clinically proven formula provides a safe and effective solution for diminishing fine lines and wrinkles or crow's feet. It also erases other signs of aging, such as dark circles and puffiness – all without resulting in the loss of movement in the face.
Order now for $70.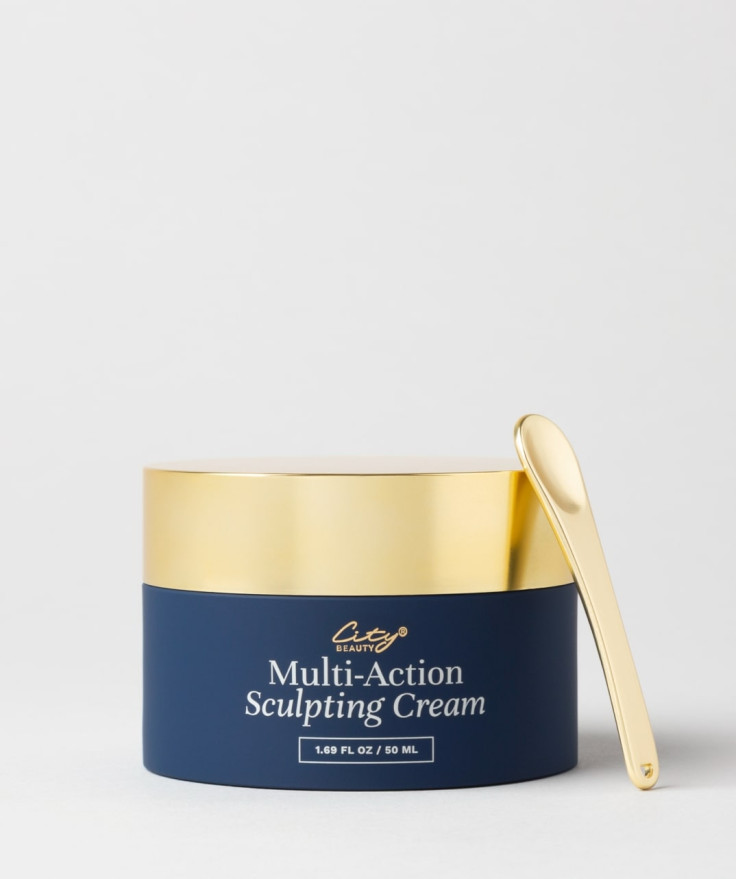 City Beauty's sculpting cream is the ultimate face-firming and neck treatment to give you tighter skin that is also more nourished. City Beauty's formulation helps remove the appearance of thinning skin and any sagging in common areas, such as the neck or jawline, helping you maintain a younger look. The trending product of Amazon is free from parabens, mineral oil, phthalates, or sulfates.
Get it for $67.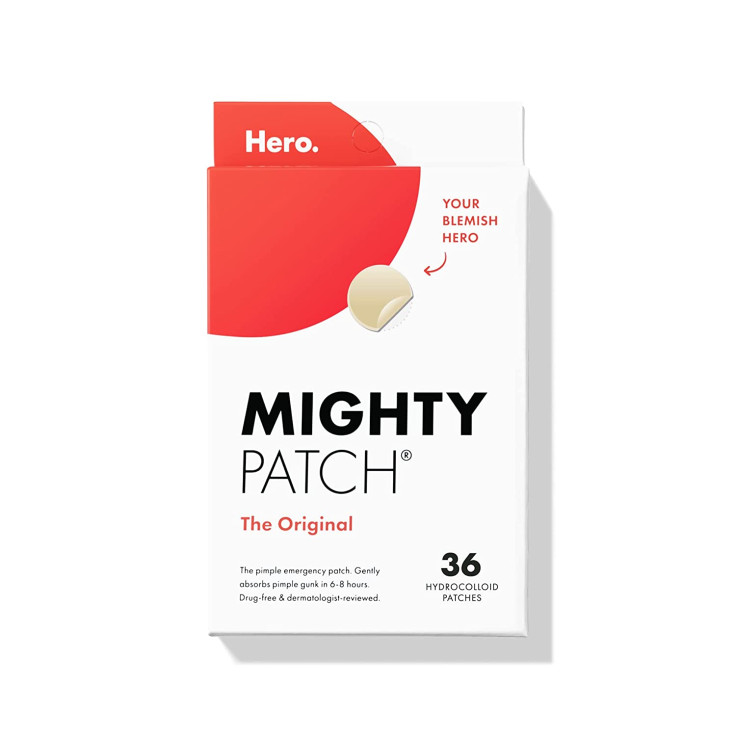 One of Amazon's best beauty products is this original award-winning acne patch. Mighty Patch may seem unassuming as a hydrocolloid sticker, but it can help improve your pimples overnight by absorbing the gunk through its medical-grade hydrocolloid. Simply stick the Mighty Patch on the pimple site and leave it on overnight as you sleep. No need to pop your pimples, just wake up to clearer skin.
Order from Amazon for $12.99.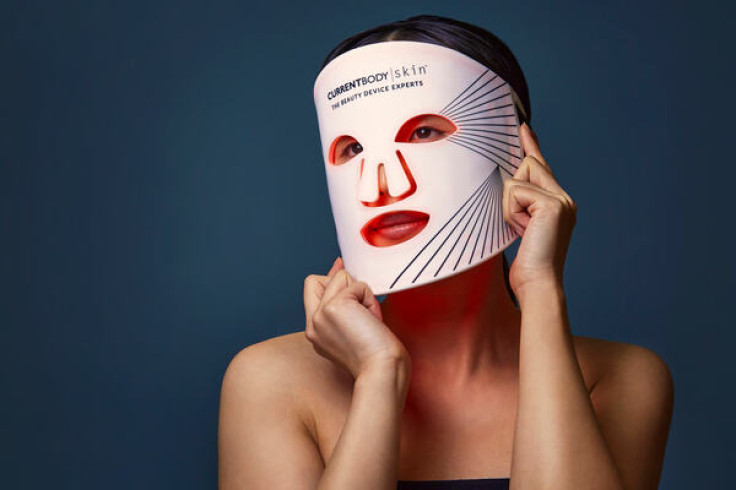 CurrentBody's Skin Face & Neck Kit is the ultimate anti-aging LED kit. The kit comes with the CurrentBody Skin LED Light Therapy Mask and the Skin Neck & Dec Perfector, which work with infrared light technology to visibly reduce fine lines and wrinkles by up to 35% in just four weeks. With this kit, your skin will appear firmer and have an improved skin tone and texture overall. Both devices included in the kit are wearable and flexible, allowing the LED light to penetrate the skin for the best results.
Get it for a discounted price of $611. The regular price is $719.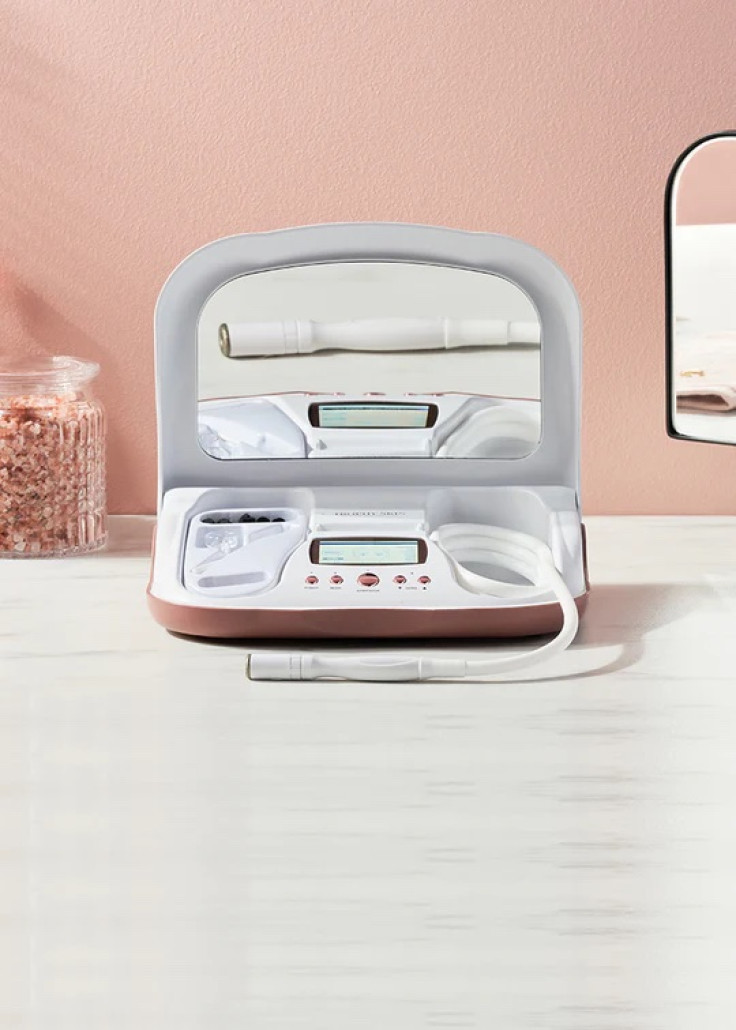 Trophy Skin's best-selling at-home microdermabrasion device, MicrodermMD, smooths and brightens the skin while helping you restore its youthful glow. Trophy Skin understands how the skin works and ages over time, so its product aims to reveal the layer of youthful skin hidden underneath dead skin cells. Use MicrodermMD regularly to rediscover your youthful, softer, and smoother skin.
Get yours now for $299.99.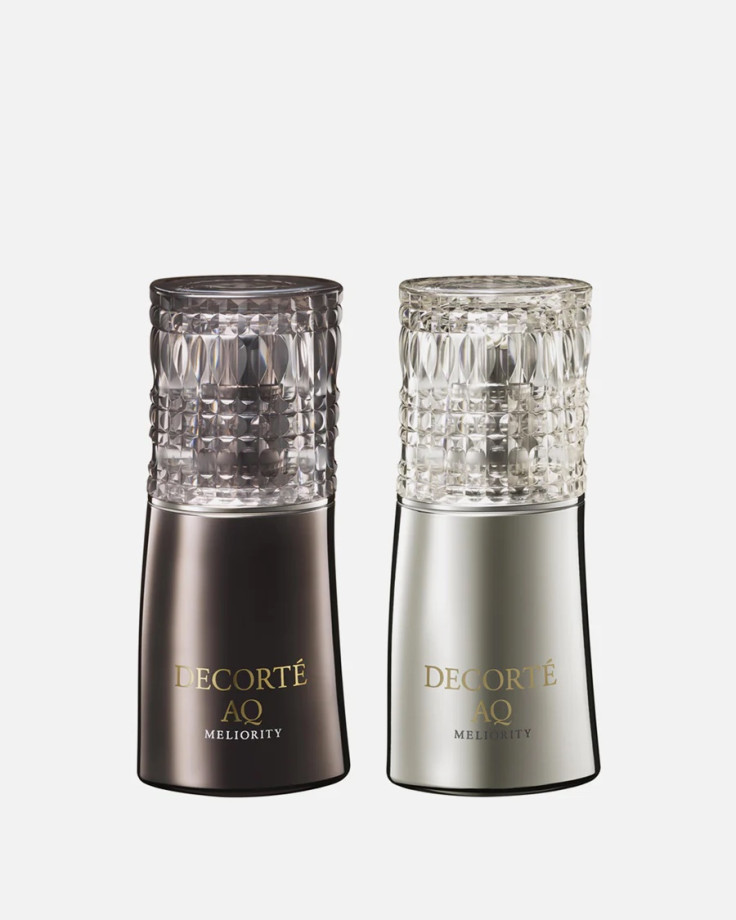 Decorte's AQ Meliority Intensive Radiance Glow Ritual comes with the Rejuvenating Glow Day Serum equipped with Day Action CX to protect your skin from the pollutants in the environment that cause signs of aging. It has powerful antioxidants and barrier-building emollients to strengthen your skin and improve its radiance in a week. The serum duo also includes the Restorative Night Serum, which has Night Action CX that repairs the damage to your skin at night, leaving you to wake up to your skin reborn.
Get it for $465.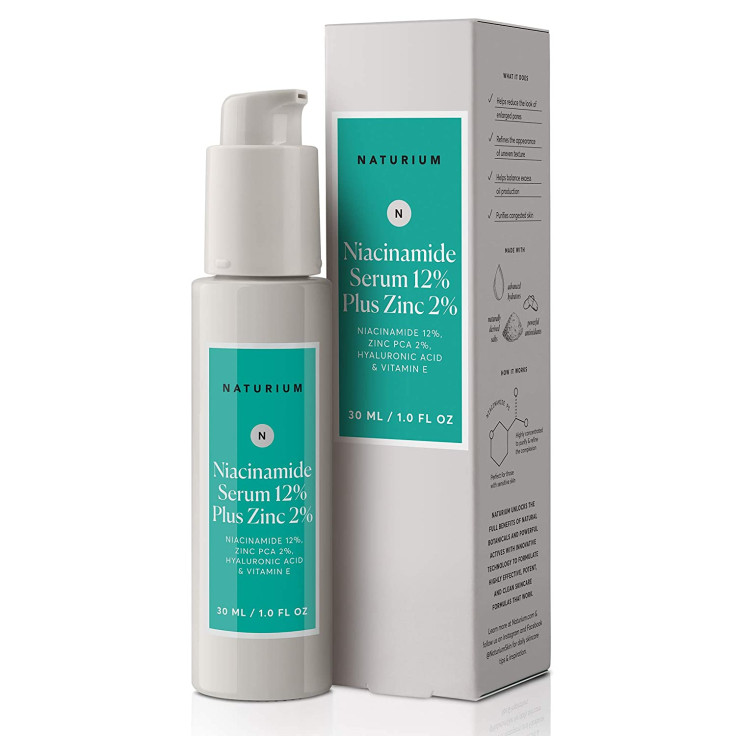 This Amazon find is perfect for those looking for a concentrated anti-aging serum to minimize pores and improve uneven skin tone. When you buy a product, you want it to deliver visible results in no time. The Naturium Face Serum improves the appearance of pores and overall skin texture through its concentrated and powerful formulation. It comes with niacinamide, zinc PZA, and hyaluronic acid – all good stuff for the treatment of skin discoloration and in balancing excessive oil production.
Order now for $16.99.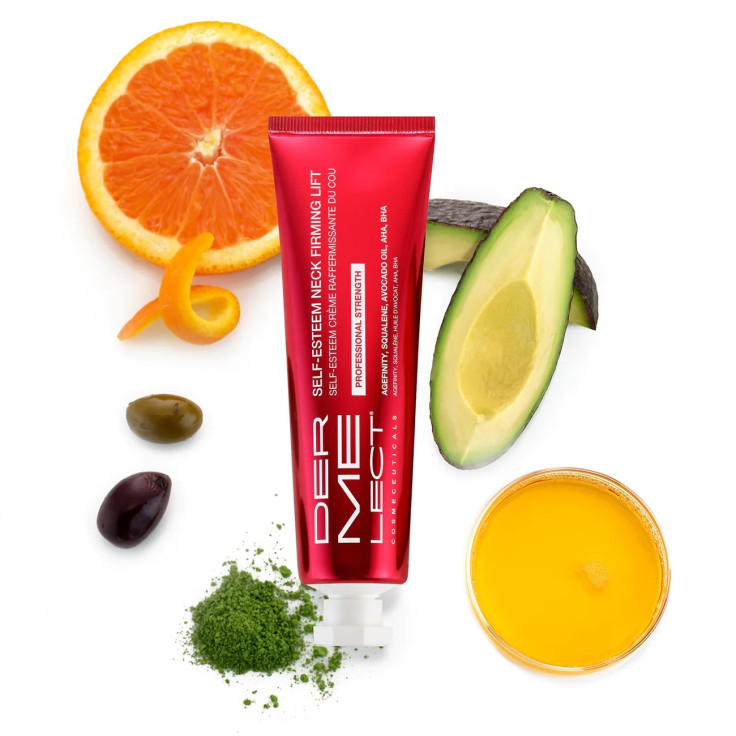 Dermelect's self-esteem professional Neck Firming Lift provides a professional strength product you can use at home. Its active ingredients include the Agefinity natural Y-Complex, which helps target early to advanced signs of neck aging to prevent sagging and wrinkling. It is cruelty-free, gluten-free, paraben-free, phthalate-free, fragrance-free and sulfate free. Dermelect also offers the Agefinity Complex, Squalene, which includes a blend of hydrating and tightening ingredients to give you that self-esteem-boosting firm neck. The trending product of Amazon is also non-greasy and vegan-friendly.
The regular price is $59.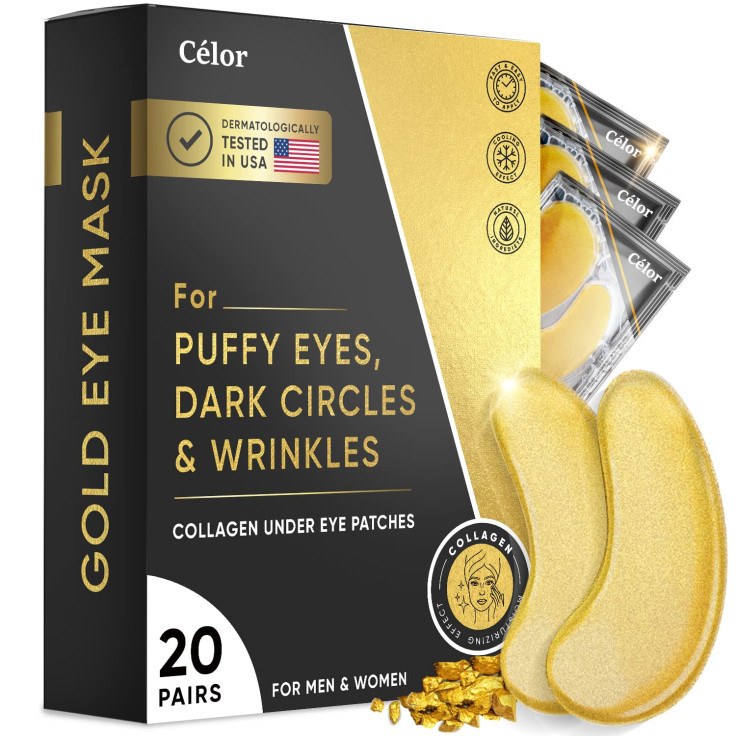 Another of Amazon best beauty products, Celor's Gold Eye Mask is as convenient as can be. It is a cost-effective alternative to expensive treatment offered at clinics, and its results prove beneficial for the most delicate areas of the face that require a lot of care. The gold-infused eye masks are budget-friendly despite giving your under-eyes the most luxurious experience. After a few minutes of wearing the eye mask treatment, it can nourish your skin to help with blood circulation and rejuvenation under the eyes.
Order yours from Amazon for $16.97.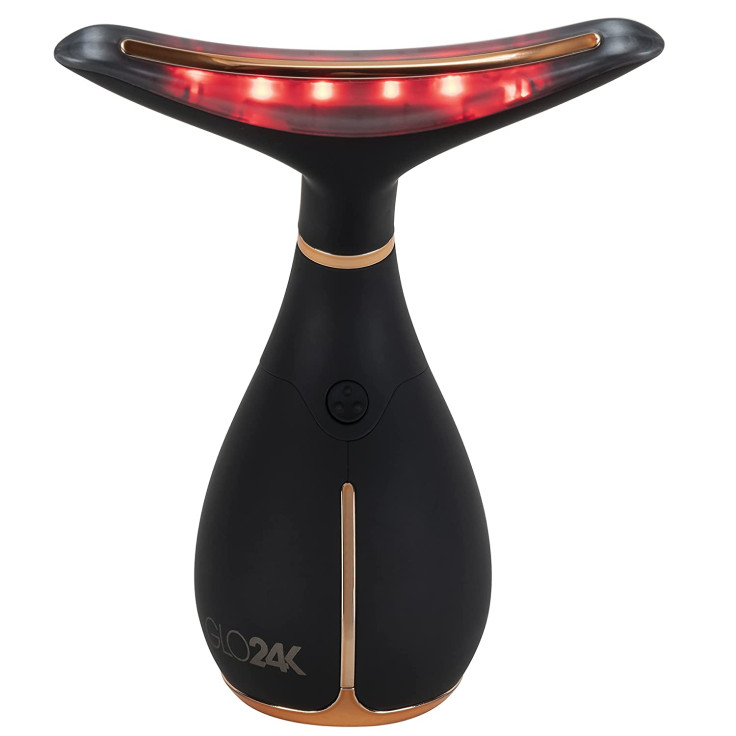 What works best for the skin? This Amazon best-seller gives you the best of all worlds with its triple-action beauty device for the face and neck. It not only helps rejuvenate your skin, but it also offers age-defying benefits through cutting-edge infrared, thermal and vibration technologies. With all these technological breakthroughs combined, you can reduce wrinkles, age spots, uneven skin and fine lines and increase skin firmness and elasticity.
Buy it for $94.82 from Amazon.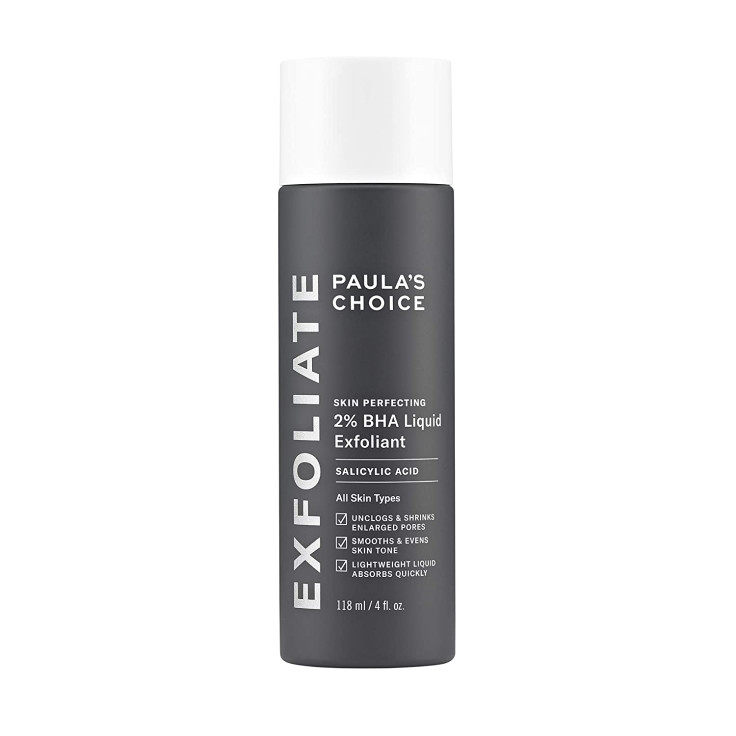 In the age of beauty filters, you can get a gentle non-abrasive leave-on exfoliator to give you that filter-free but picture-perfect skin. Paula's Choice Skincare comes with 2% BHA to help clear clogged pores and improve enlarged pores while exfoliating the skin. It also combats redness, wrinkles, and blackheads for a dramatic improvement in skin texture in no time. Though it can deliver all these benefits, it remains gentle enough for daily use regardless of skin type.
Order from Amazon for $32.19.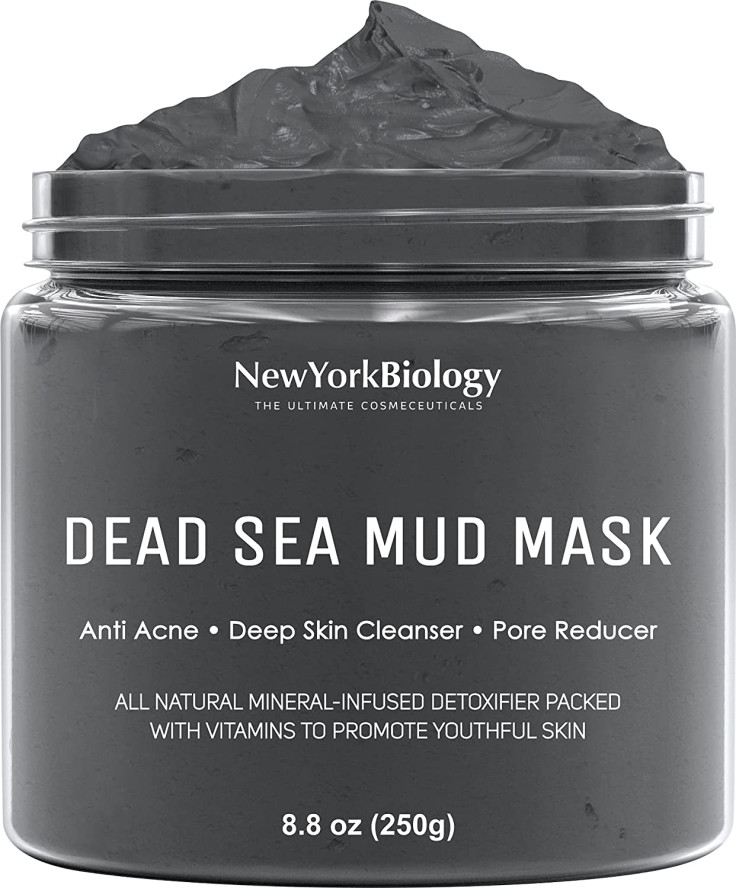 Amazon is the best place to look for gifts during the holidays, but it can also be the best place to find the best beauty products with immediate results to simplify your skincare routine. This Spa Quality Mud Mask can act as a daily acne treatment for all skin types, including sensitive and irritated skin. It is infused with minerals and ingredients, such as Dead Sea mineral mud, calendula oil, Vitamin E, aloe vera, and jojoba oil. These ingredients work together to unclog and purify pores, leaving a radiant glow.
Get it from Amazon for $16.95.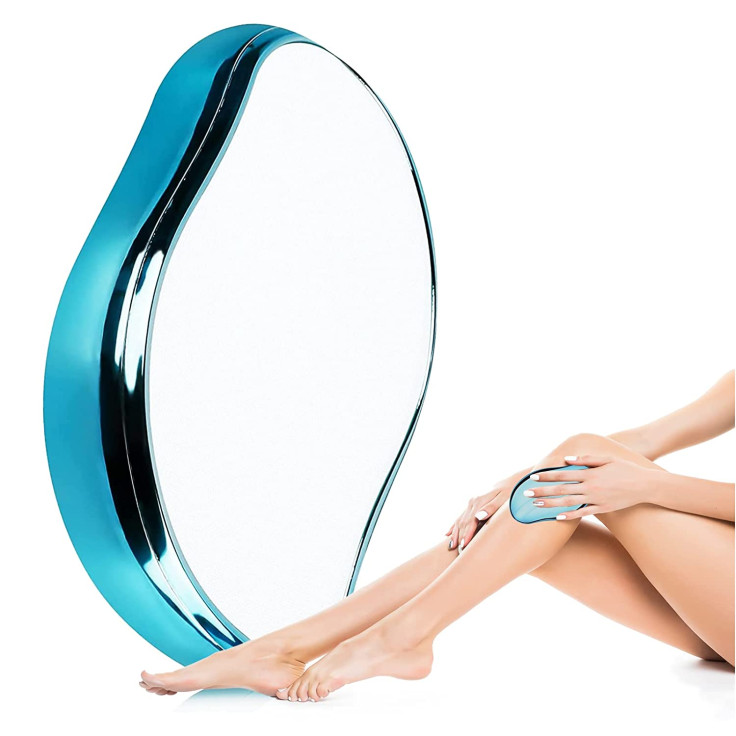 Crystal Hair Eraser is one of the best beauty products on Amazon, especially for those tired or using razor blades that result in razor cuts. This product is a great replacement for painful waxing or expensive laser. It hits that perfect spot to provide all the benefits while addressing your pain points. The Crystal Hair Eraser is easy to use and compact enough to carry in your suitcase or weekend bag when traveling. It is painless, and all you need is a lotion after hair removal.
Get it from Amazon for $16.99.
Wearable foot masks? Yes, this product exists on Amazon and is one of the platform's best-sellers. This wearable sock-type foot mask is designed to wrap around the feet like socks, so your feet can absorb the essence in all directions. You can even wear regular socks over the foot masks to keep them in place and make walking more comfortable while using the product. These foot peel masks help reverse the signs of aging, removing fine lines while improving skin vitality of the feet.
Get it from Amazon for $9.99.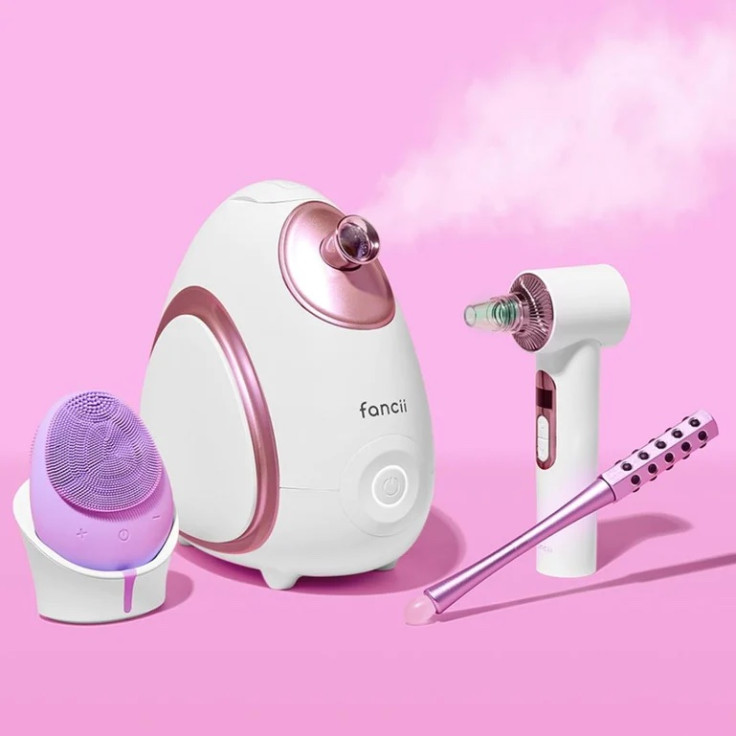 The Royal Ritual created by Fancii comes in a four-step skincare routine that helps target all problem areas you may have. The set includes Fancii's best-selling Isla sonic cleansing brush, the Rivo nano facial steamer, Clara 4-in-1 microdermabrasion and pore-cleansing tool and the Remi facial massager. With the four essential skincare products, you can reduce breakouts and get dewy, glowy, and tight-looking skin. Feel like royalty as you do your skincare from now on.
Order this product for a discounted price today.
Function of Beauty has been making waves in the beauty space for a while now for its products that are fully customizable to each user. Their custom facial serum is a nourishing product that uses a gel-to-liquid-to-powder technology that makes it glide smoothly and effortlessly onto the skin. This same technology also makes the high-concentration serum penetrate deeply into your skin.
Get 1.2oz of goodness for $49.99.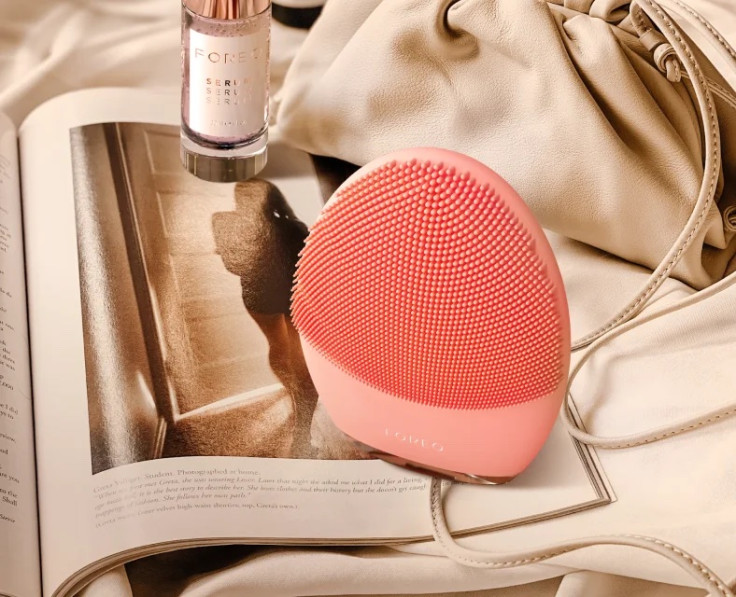 Foreo's LUNA 4 is the most gentle yet the most powerful version of the LUNA product ever made by the company. With its most advanced technology, it provides a 2-in-1 smart facial cleansing and firming device touted as the most hygienic way to cleanse your skin. Compared to cleansing using your hands, using this product to remove the dead skin cells accumulated on the surface of your skin is much more effective. It is clinically proven to remove 99% of oil, dirt and makeup residue on your skin.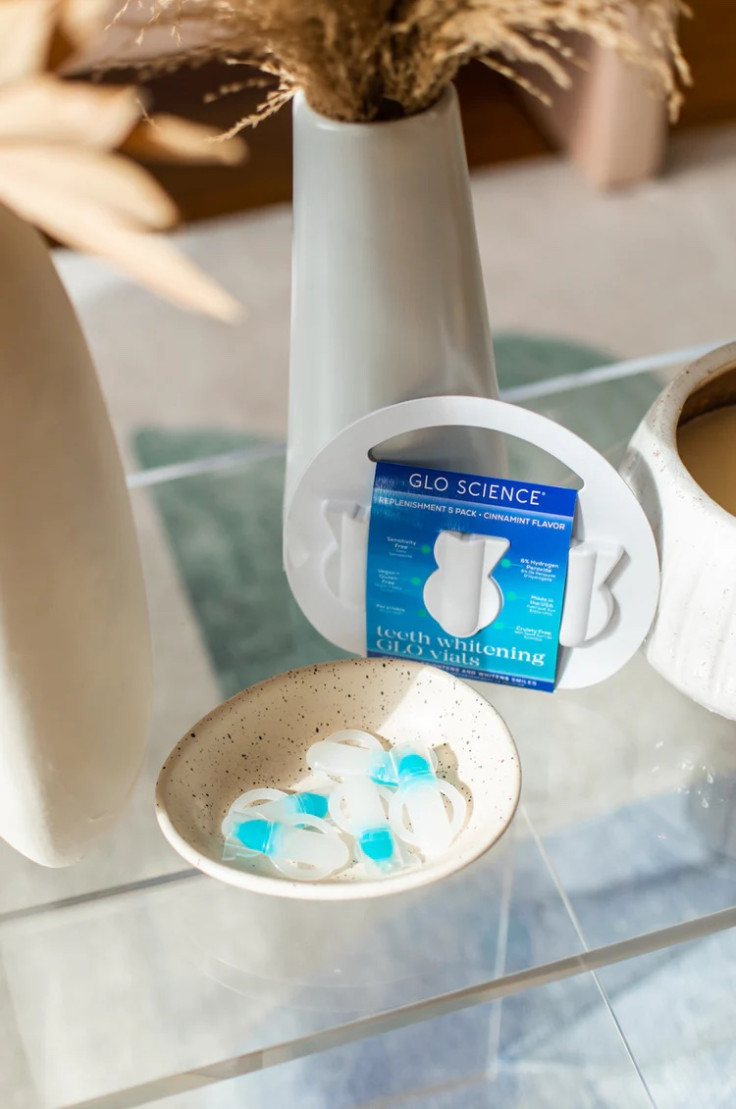 Glo Science's GLO Brilliant Advanced White Smile Teeth Whitening Device provides eight times faster continuous warming, which makes it the most effective at-home teeth whitening technology. This means you get the best results even when you're not visiting a dental practice often. This can be the best beauty product at home if you need whiter teeth before a major event or if you just want to keep your pearly whites looking their best.
Order now for $159.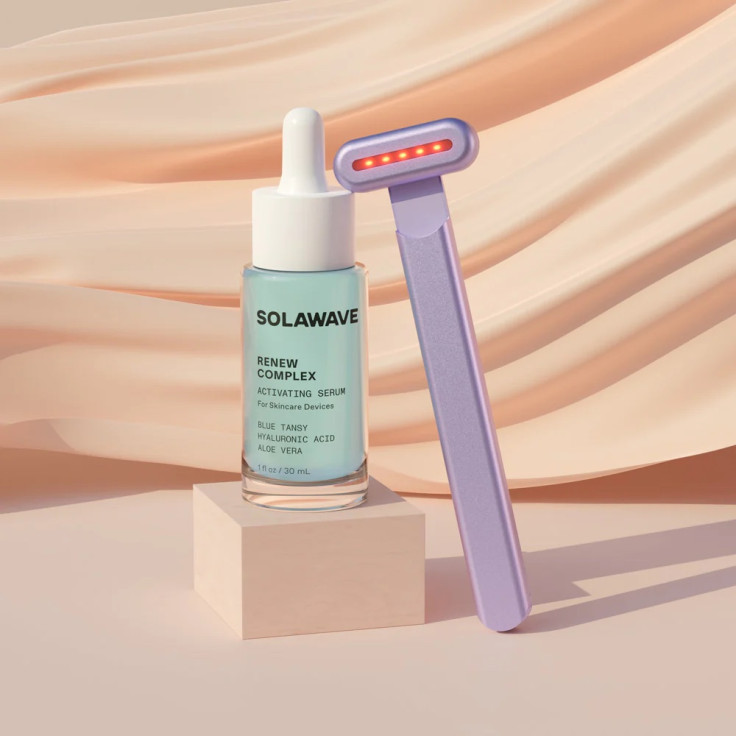 Solawave's 4-in-1 Skincare Wand with Red Light Therapy & Serum Kit is an award-winning skincare tool clinically proven and recommended by dermatologists. It combines revolutionary technologies that aid skin health, giving you the most of your five minutes through its pre-programmed daily treatment to smooth fine lines, fade blemishes, decrease puffiness and increase firmness. This kit is best paired with the Renew Complex Serum for a non-invasive beauty treatment that gives you a radiant glow.
Buy yours for $169.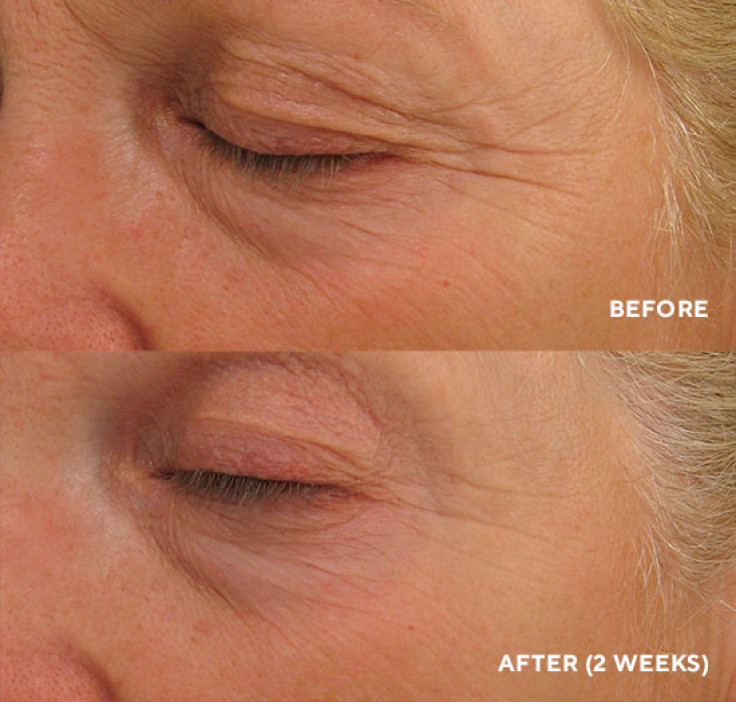 HydroPeptide's Eye Authority provides the best results in removing dark circles, puffiness and fine lines. It includes crushed pearl powder, peptides and plankton extract that work together to instantly brighten the area under the eyes and reduce wrinkles and puffiness in just two weeks. Be ready to take on the world with this gentle but effective product loaded with peptides that penetrate the skin, to give you a visibly firmer and brighter appearance.
Get it for $79.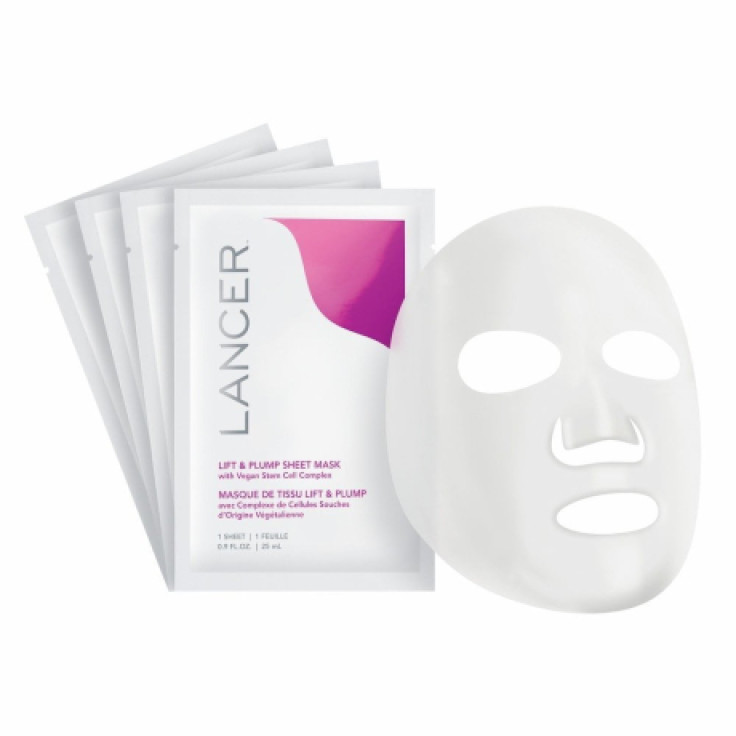 Lancer's Lift & Plump Sheet Mask comes equipped with Vegan Stem Cell Complex to create a product highly concentrated with the goodness of Palmitoyl Pentapeptide-3, Apple Stem Cell Compounds, Rose Water, Centella Asiatica Extract and Sodium Hyaluronate. With its wonderful formulation, it can provide you with skin that looks visibly tighter and more lifted. If you have had Dr. Lancer's Red Carpet Flash Facial in his Beverly Hills clinic, then you'll be happy to bring home these sheet masks with the same formulation.
Order for $120.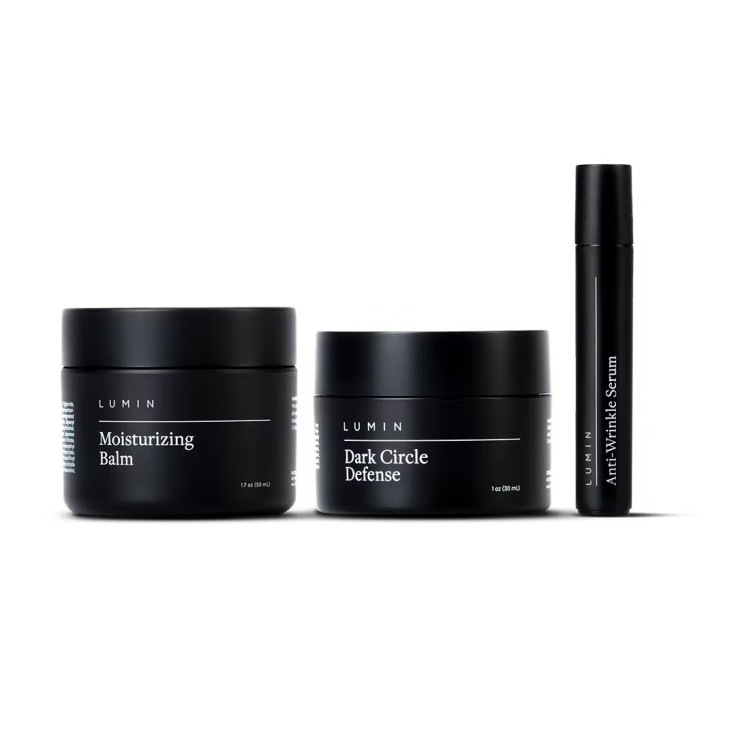 Lumin's Age Management Bundle gives you a three-step skincare routine perfect for men. With this bundle, you can be proud of your age – while making it hard for others to guess the real number. This bundle is perfectly designed for men, so each step provides a benefit while the overall system can still be easy to understand and navigate for first-time users. It softens fine lines and wrinkles that appear as you age while repairing sun-damaged skin.
Get your two-month supply now.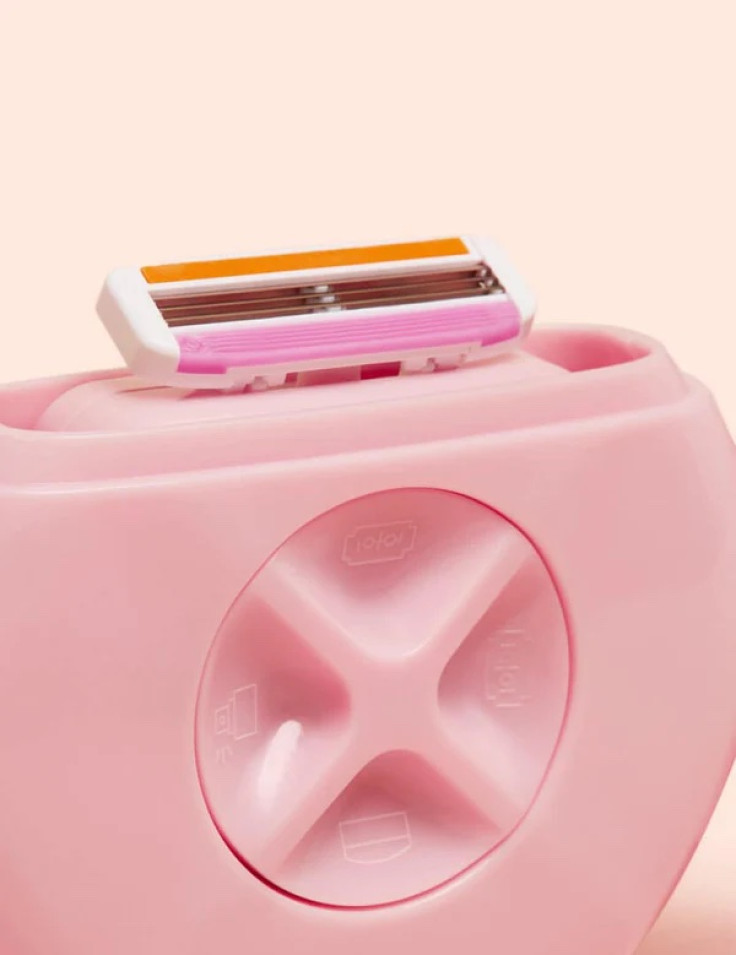 Alleyoop's 3-in-1 razor makes hair removal as easy as pie. It comes with a refillable water spray bottle, two triple-blade razor cartridges and a Shea Butter moisturizing bar – a revolutionary take on razors that earned the title of On-The-Go Razor by Elle. This product is perfect for touching up on the go or for removing hair in areas you might have missed at home. Its blade gives a clean, close shave without damaging the skin thanks to the lubricating pre-shave strip that contains chamomile and olive oil.
Order it for $16.
Musely's Anti-Aging FaceRX is the secret to aging youthfully. FaceRX formulates anti-aging treatments using proven ingredients such as tretinoin, niacinamide and hyaluronic acid to create prescription treatments that give the best results for the face, neck and body. Some of the problem areas these anti-aging treatments can address include wrinkles, droopy skin and fine lines. Each FaceRX treatment has a customized formula designed by board-certified dermatologists to cater to your skin type and reverse signs of aging while accelerating skin cell turnover.
Get this anti-aging night cream for $1.07 per day.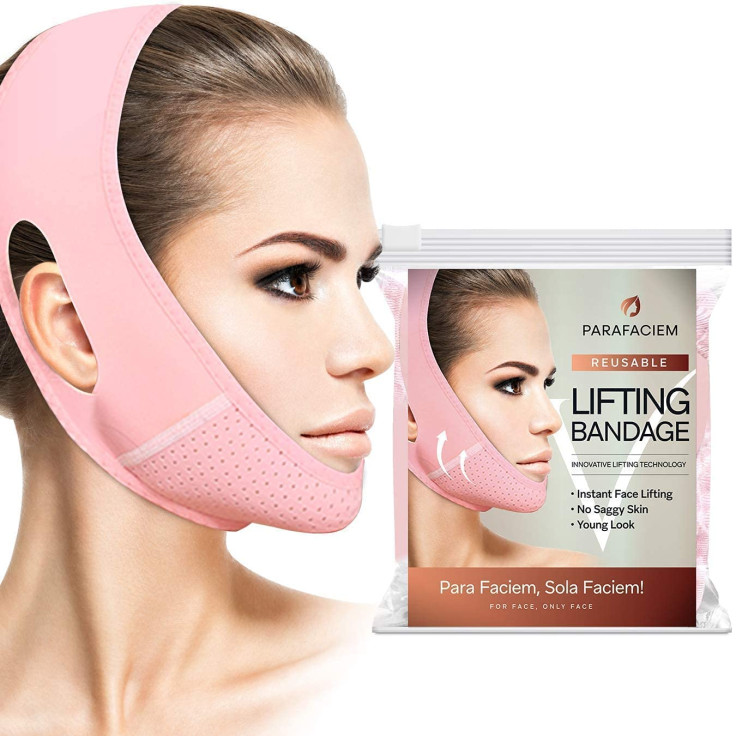 One of Amazon's beauty best-sellers is this face-slimming strap from ParaFaciem that has gone viral for how easily one can attain the V-face shape without experiencing any pain. It has a lifting bandage, an effective way to remove a double chin and eliminate saggy skin along the contours of the face. It is also comfortable and breathable to achieve the desired results without discomfort. Use the adjustable bandage one hour per day for four weeks for best results.
Order from Amazon for $13.59.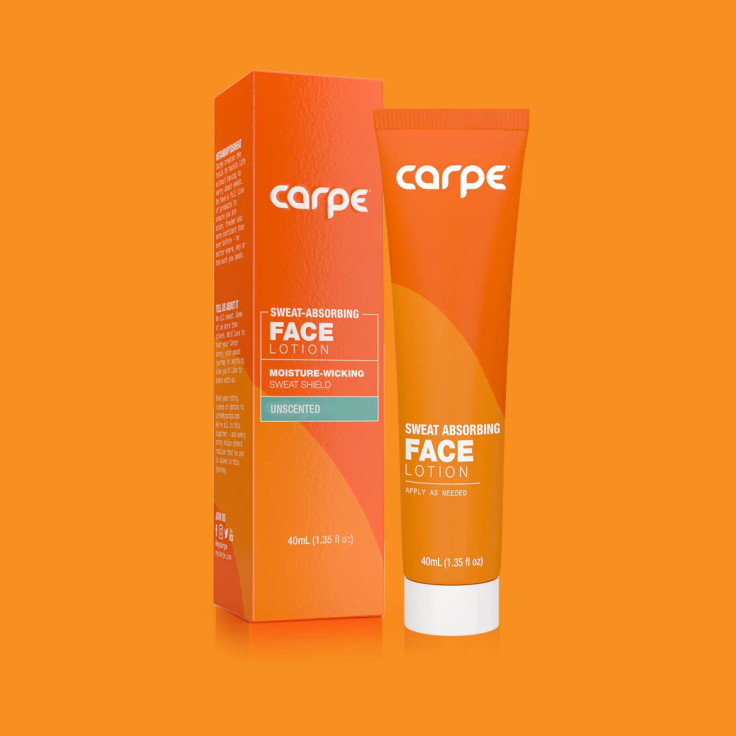 Bathing in sweat is never a good look unless you're in a gym. Thankfully, this sweat-absorbing primer from Carpe Face exists to save you from the sweat that the summer heat, spicy food or nervousness may produce. Carpe Face worked with skincare experts to create the Carpe Face Lotion, which features molecules that absorb sweat and oil accumulated on the face. Apply a dime-sized amount in the morning after washing and drying your face and before applying your makeup.
A one-time purchase is ​​$24.95. Discounts apply if you subscribe.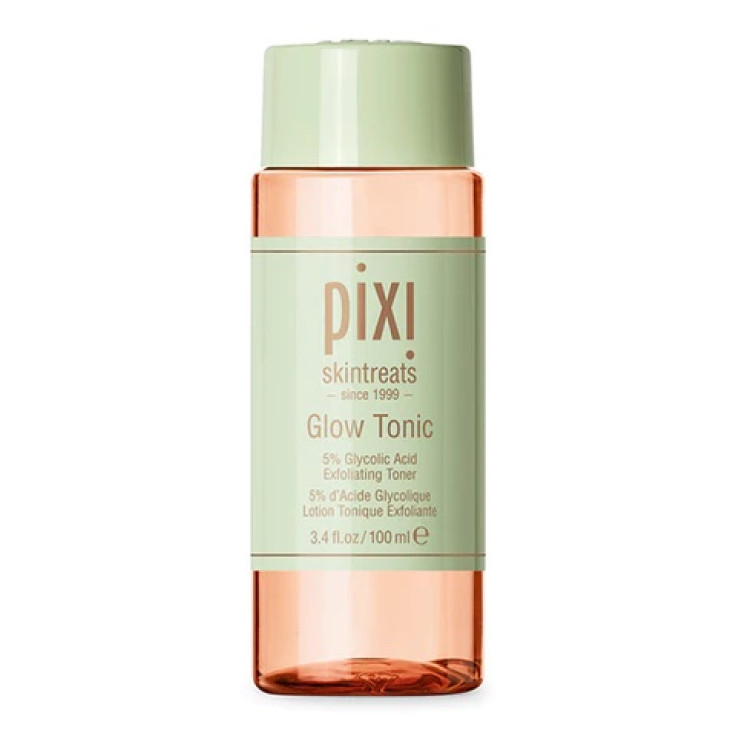 Pixi Beauty's Glow Tonic is touted as a miracle-working toner for its effects in brightening the complexion and giving you a healthy glow. The formula includes 5% glycolic acid and active ingredients such as aloe vera, ginseng and botanical extracts. This instant glow enhancer is also alcohol- and paraben-free, and is suitable for all skin types. Pixi Beauty is also proud to say this product has not been tested on animals.
Order for £8.33.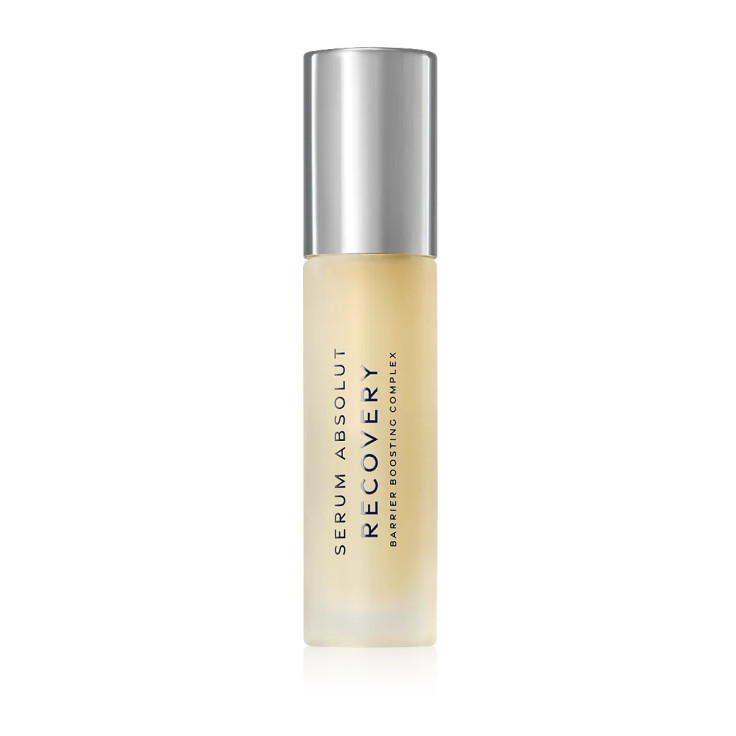 Luzern has developed a product that helps strengthen the skin barrier while also soothing redness. This product is formulated with an advanced complex that reduces visible signs of redness while alleviating signs of stressed skin. Its ingredients include naturally-derived lipids, peptides, beta-aescine, piperonyl glucose and Bio-Suisse Extracts that work together to provide healthy and radiant-looking skin. This product is suitable for those with sensitive skin.
Order it for $155.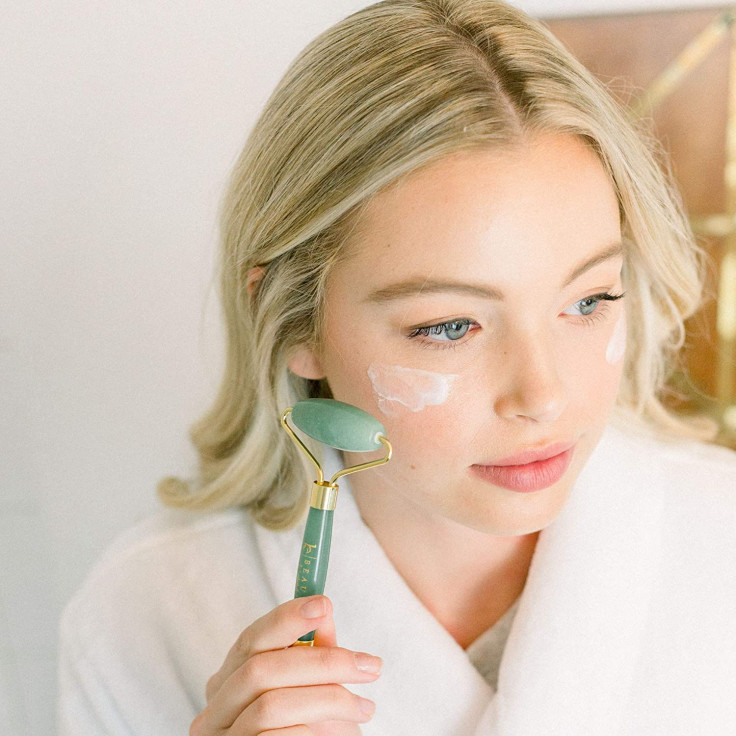 The Jade Facial Roller is one of the best ways to use skincare to the fullest. It serves as a facial massager that helps absorb face serum and face oil. When skincare products are better absorbed by the skin, they can get the job done more efficiently. It also helps with lymphatic drainage while you relax. All in all, it is a great product that helps reduce the appearance of puffy eyes and wrinkles.
Get it from Amazon for $16.99.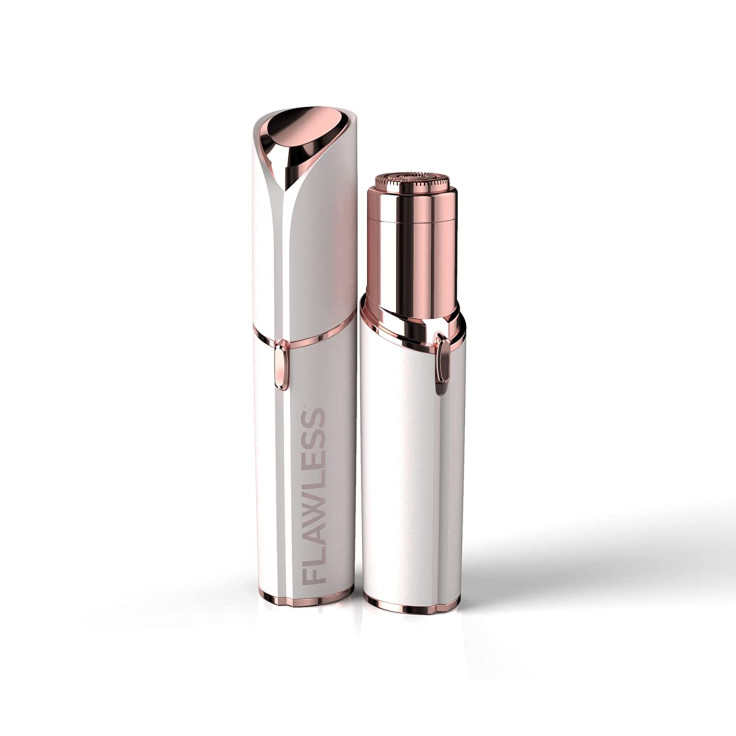 Another Amazon find is this stainless steel bladed hair remover that comes in white or rose gold. Not only does it look cute in a container shaped like a tube of lipstick, but it also has an LED light for better precision. This facial hair remover can trim the hair from the lips, chin, neck and even cheeks. It can also be used as an eyebrow shaper. Say goodbye to painful brow waxing and tedious plucking. It is hypoallergenic and dermatologist-tested to remove unwanted hair with a simple press of the blade to the face.
Get it from Amazon for $19.88.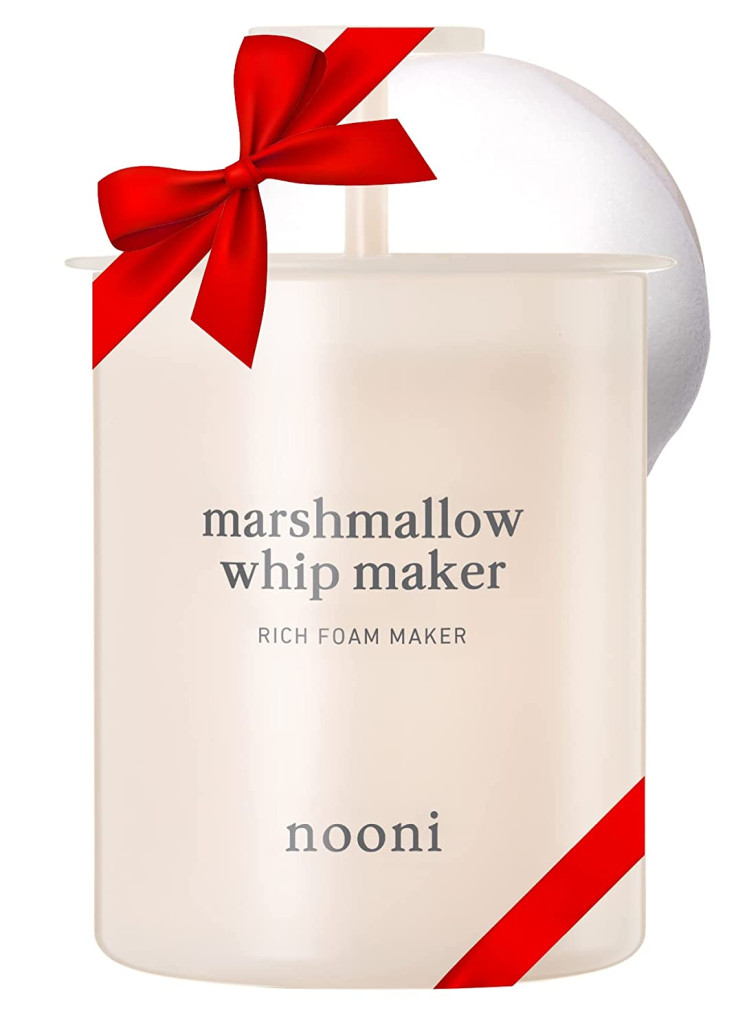 Skincare is much more luxurious when you have products that make you feel expensive. Nooni came up with a product that turns any cleanser that foams into a marshmallow whip for that rich and dense foamy texture to do just that. As a brand, Nooni has been developing results-driven products, including this whip maker that elevates your skincare experience. Just a pearl-sized amount of your favorite cleanser will be enough to have a full container of foam.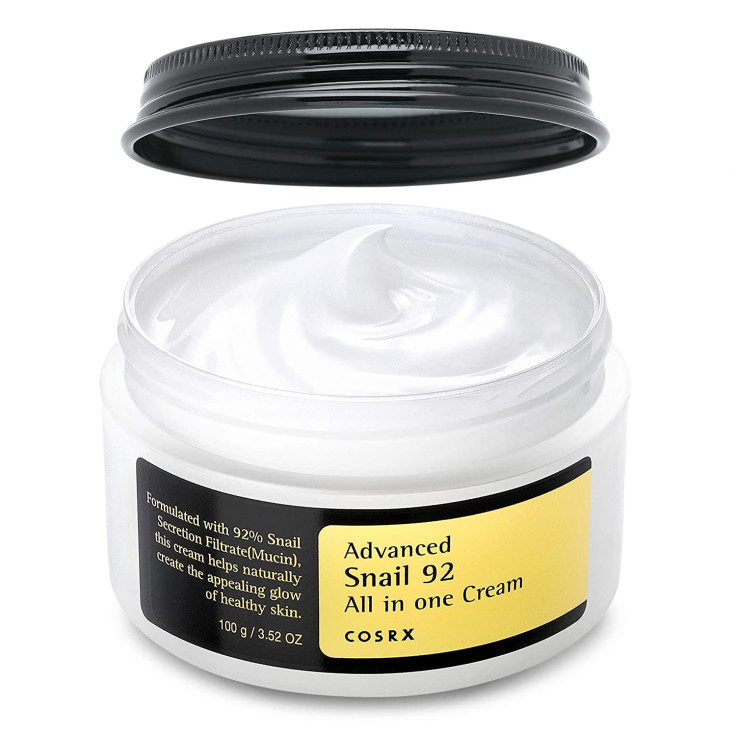 COSRX is a well-known skincare brand for its revolutionary products, including this snail mucin repair cream with 92% snail secretion filtrate. It builds a moisture barrier that helps soothe, hydrate and plump the skin, leaving it looking radiant after application. This is one of COSRX's best-sellers that can also soothe irritated and sensitive skin, especially if you have rosacea. With its gel-type consistency, this multi-solution cream provides the best hydration — perfect for damaged skin.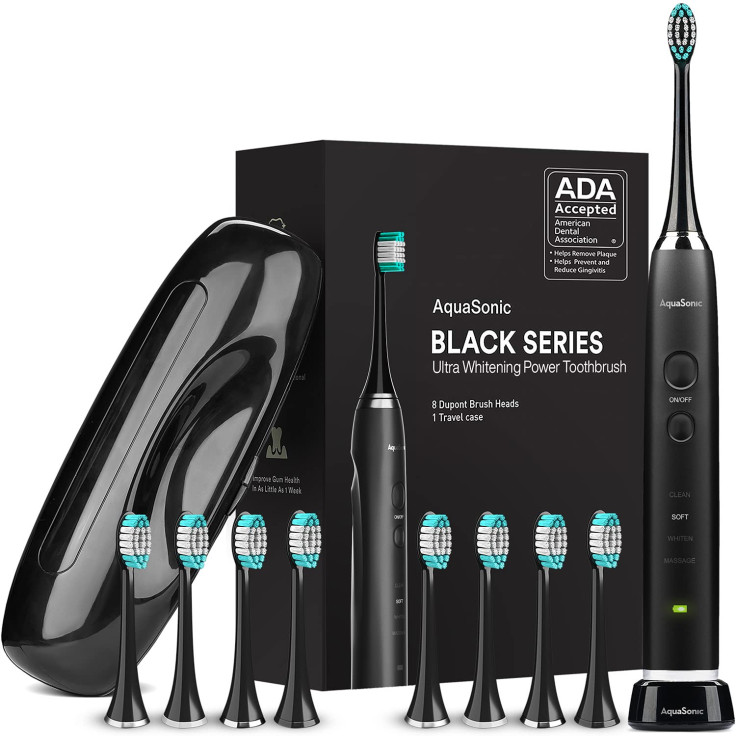 This 40,000 VPM Smart Toothbrush has the beauty, the brains and the power. It is accepted by the American Dental Association Council on Scientific Affairs as a premium oral care technology that goes beyond cleaning. It has 8 engineered brush heads and is IPX7-rated waterproof. It helps whiten and polish the teeth while improving gum health. It is also lightweight and ultra-slim, making it essential in your carrying kit.
Get it from Amazon for $33.95.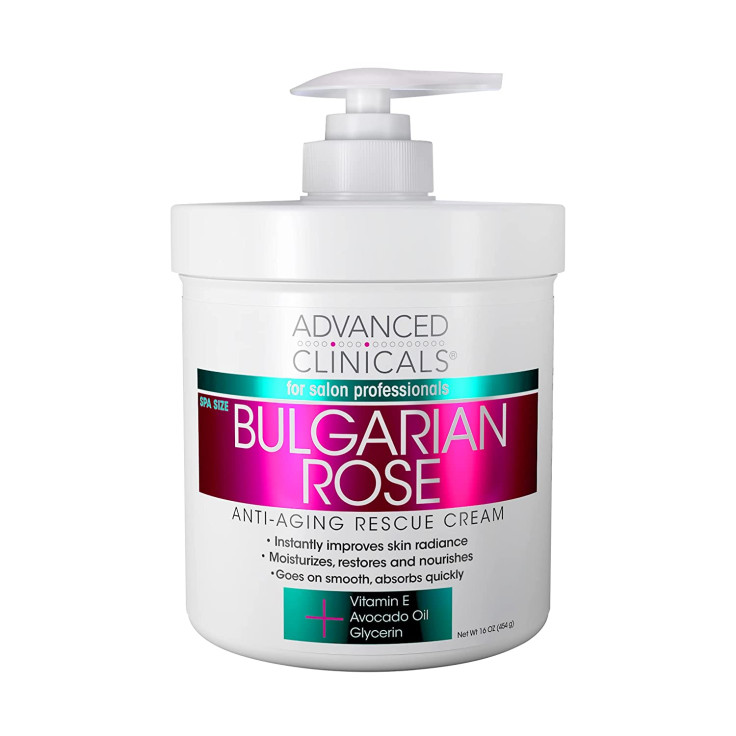 If you're not a fan of complicated skincare routines, this 3-in-1 formula is perfect for you. The Bulgarian Rose Oil Cream can be used on the face, hands and neck to moisturize, restore and nourish the skin where usual signs of aging appear easily. With this rescue cream, you can reduce the appearance of wrinkles, age lines, age spots and sagging. Bulgarian Rose Oil also inhibits water loss, leaving skin moisturized while reducing the presence of cortisol in the body.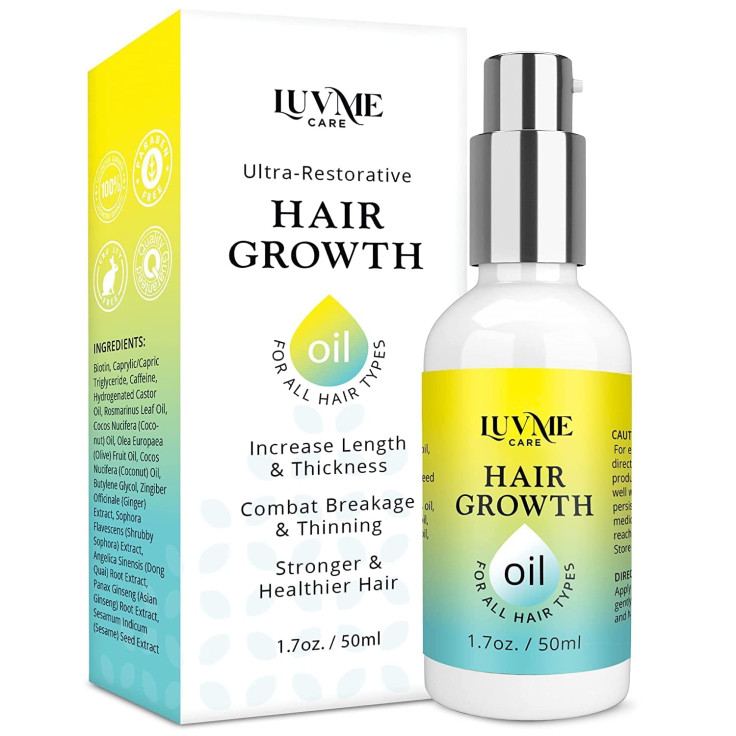 Feel confident with strong and healthy hair that also looks great. This Amazon best-seller is loaded with vitamins to stimulate hair growth at the roots. The hair that grows has an improved texture and looks full. This hair growth serum is recommended for both men and women. Aside from stimulating hair growth, it can promote thicker growth, making it a good product to use against hair loss and hair thinning.
Get it from Amazon for $19.99.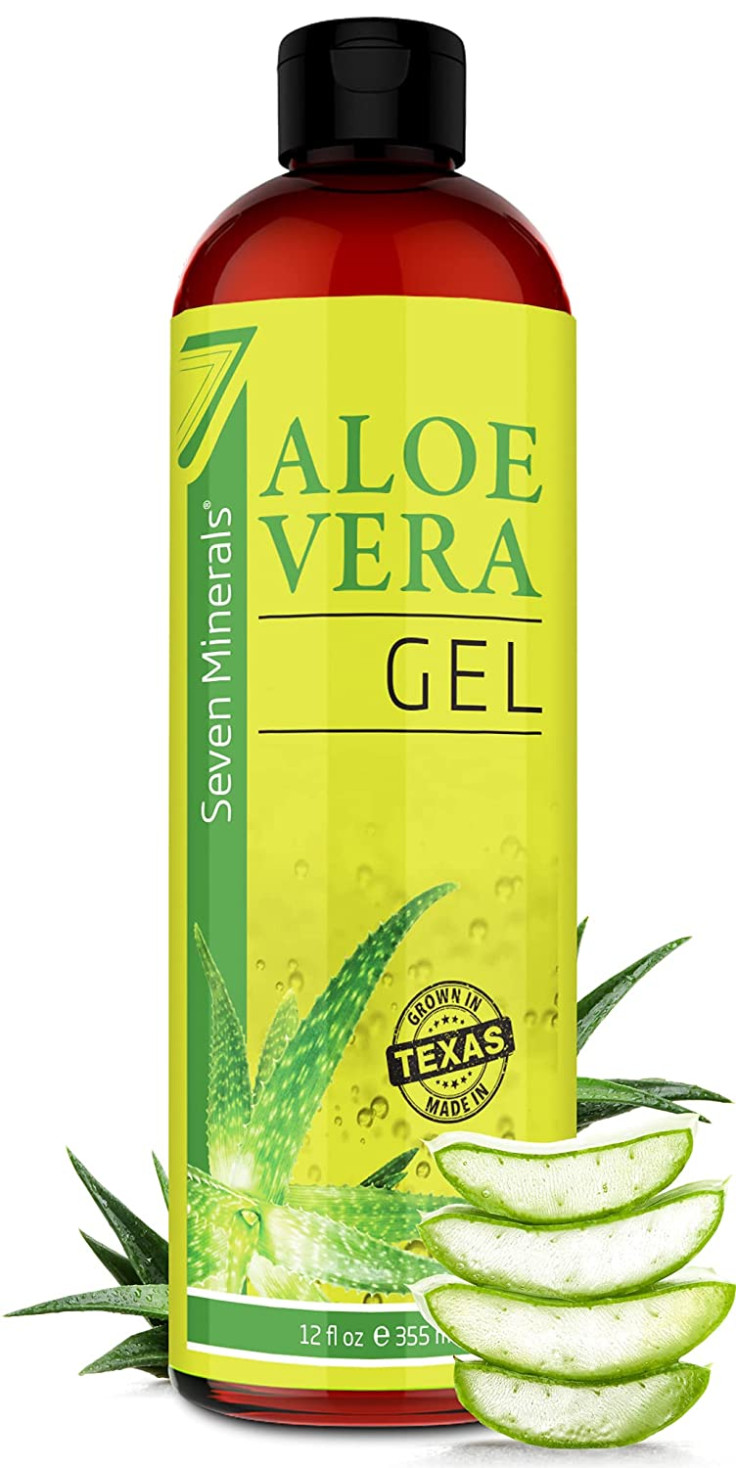 Aloe vera is a great ingredient for healthy hair and skin. This Amazon best-seller uses fresh Aloe grown in Southern Texas that is NSF Organic and IASC Certified. Because it comes from harvested aloe leaves, this gel provides one of the purest and strongest skincare solutions on the market. The product also includes seaweed extract to help the skin absorb the aloe rapidly without leaving a sticky residue. Just pure goodness for your skin.
Get it from Amazon for $19.95.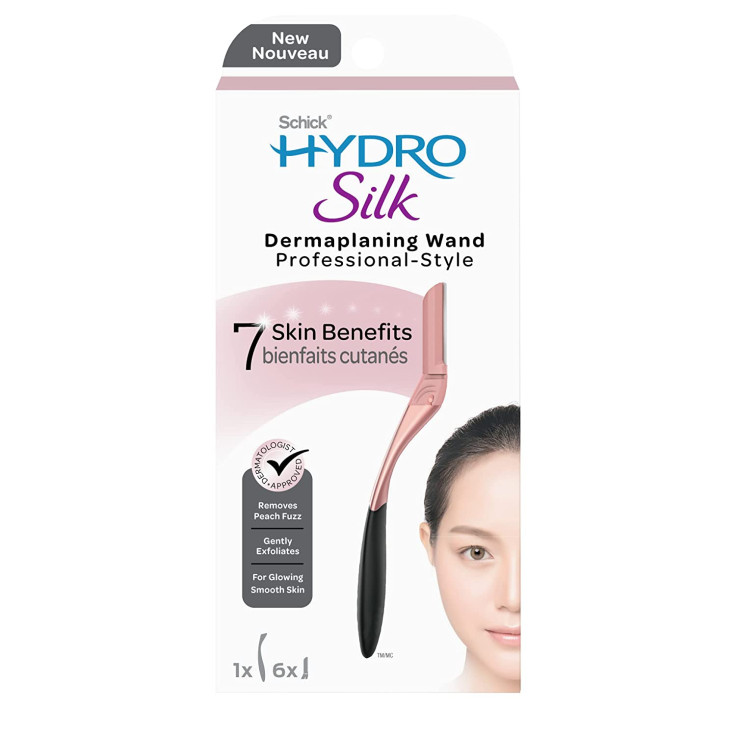 Fine hairs can be hard to remove because of their fineness. This Hydro Silk Dermaplaning Tool is a beauty award-winning product for fine hair removal at home. It provides smooth and radiant skin after removing fine hairs and gently removing dead skin cells through its exfoliating edge. It also has micro-guards that help prevent skin irritation while removing peach fuzz. Its rose gold metal handle also has non-slip silicone grips for easy handling.
Get it from Amazon for $19.85.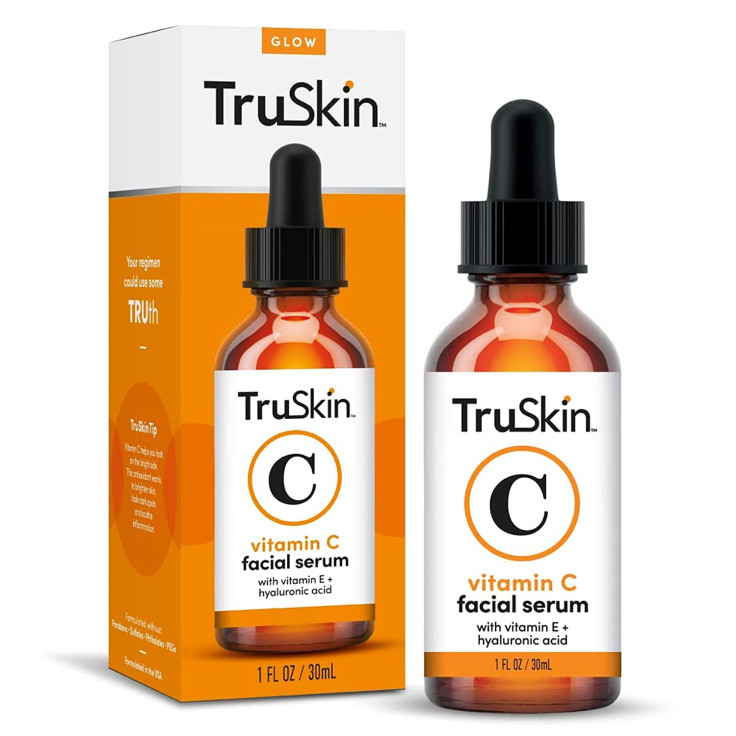 TrySkin Vitamin C Serum is a popular face and eye serum that is loaded with vitamin C to give your skin a more even tone. It also neutralizes free radicals and boosts collagen, resulting in a more radiant glow and reduced fine lines, wrinkles and dark spots. The formulation is plant-based and skin friendly, with ingredients such as vitamin E, aloe vera, botanical hyaluronic acid and jojoba oil. It is also vegan and cruelty free.
Get it from Amazon for $19.77.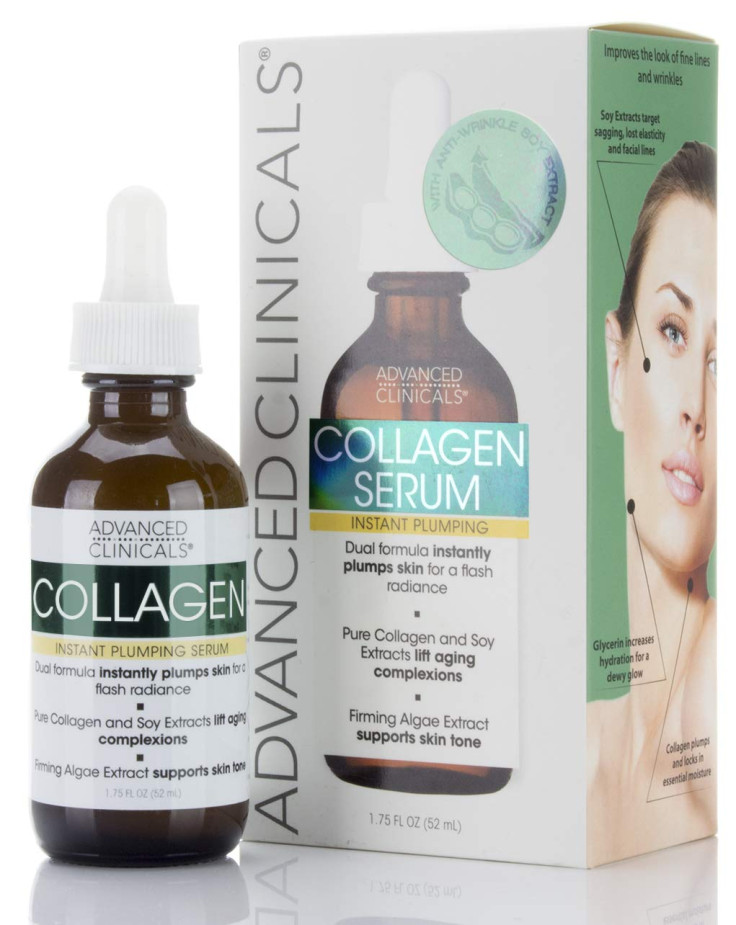 A good anti-aging product should make you feel like the clock is running backwards. Advanced Clinicals' Collagen Instant Plumping Serum helps firm, lift and hydrate your skin to get a more youthful and dewy complexion – much like what you had in your younger years. The product's star ingredient is collagen, a protein that improves skin elasticity. It also has soy extracts to reduce age spots, dark circles, fine lines and wrinkles.
Get it from Amazon for $9.49.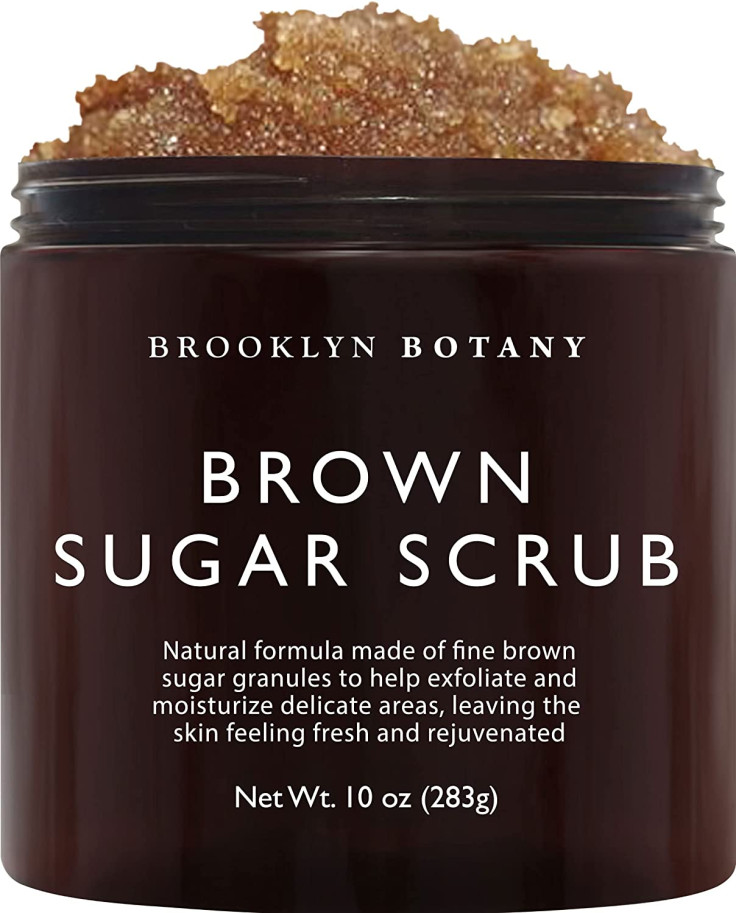 The Brown Sugar Body Scrub and Face Scrub is an ideal option if you're looking for a gentle exfoliator for the face, body and foot that can also leave the skin feeling moisturized and looking healthier. This Amazon find only contains natural and pure ingredients to remove dead skin, making it gentler than salt scrubs on the market. It can help clear pimples and blackheads, and even those bumps on your back. The product is gentle enough to be used as a lip scrub.
Get it from Amazon for $9.99.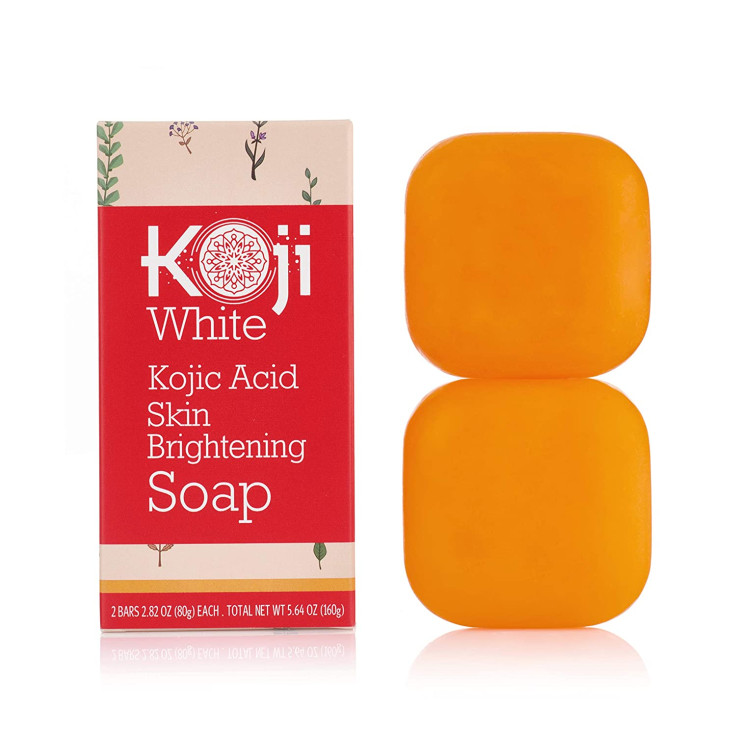 Koji White Kojic acid soap helps you get back that radiant glow on your skin with its natural AHA, which works to make the skin appear brighter. This skincare soap is infused with the goodness of coconut oil, which helps moisturize the skin. It also has hyaluronic acid to nourish and hydrate the skin, leaving you feeling and looking fresh. This product is not tested on animals. It is also paraben- and SLS-free. It is gentle enough for daily use.
Get it from Amazon for $9.95.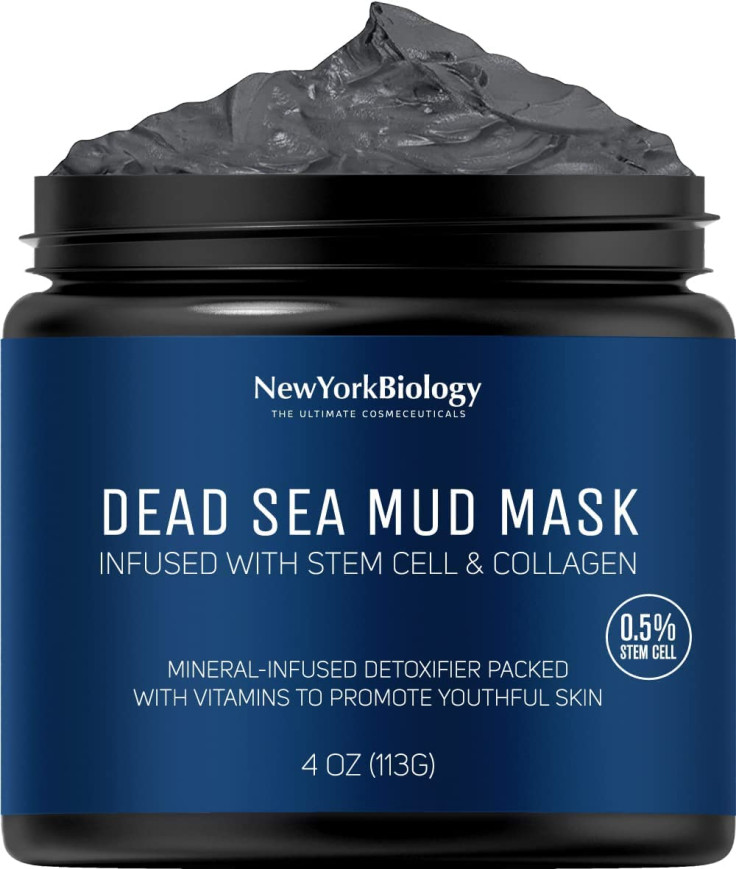 At-home spa is possible with spa-quality products such as this Dead Sea mud mask. It can be used regardless of your skin type since it's designed to be gentle yet effective for everyday use. Infused with minerals, this formula includes aloe vera, vitamin E, jojoba oil, calendula oil and Dead Sea mineral mud. It also uses the revitalizing properties of stem cell and collagen to encourage natural collagen production in the body.
Get it from Amazon for $22.95.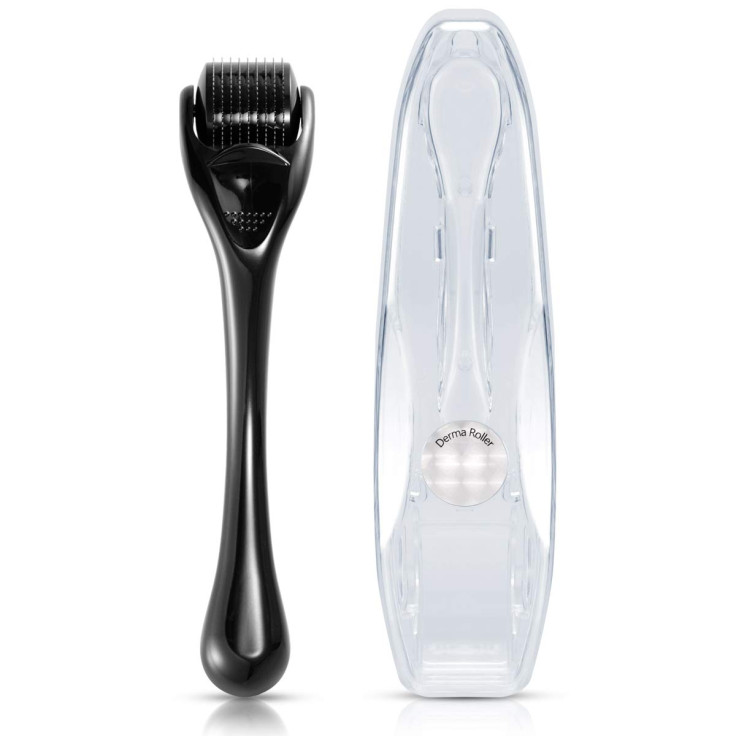 If you could make acne scars and stretch marks go away, wouldn't you? This derma roller from Amazon can help reduce the appearance of marks and scars on your face with its durable and ergonomic design. It can be a simple yet very handy tool to have at home, but you can also take it with you when you travel thanks to its lightweight and portable design. The product also comes with a storage case.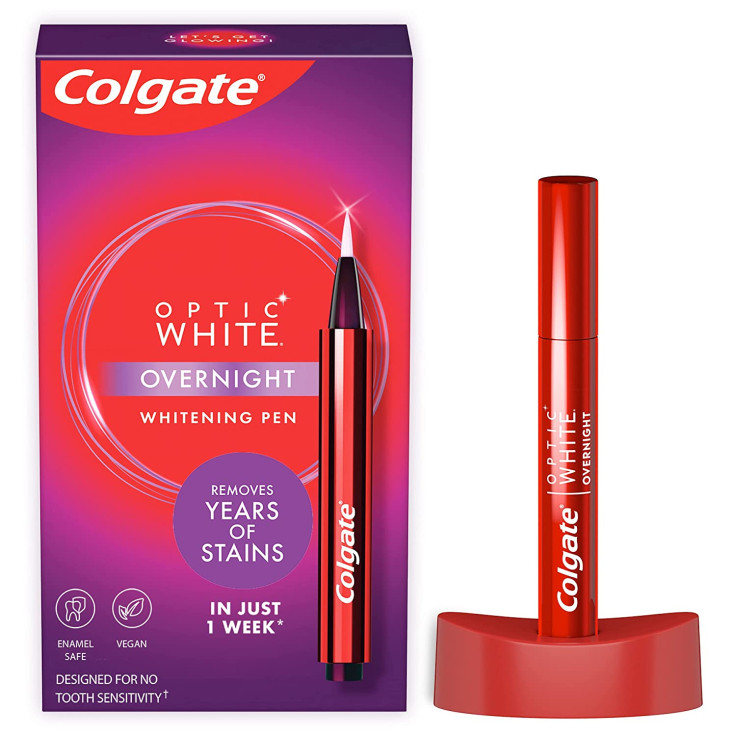 When it comes to teeth stains, many choose to live with them rather than go to a dental office. What if you can have a teeth whitener pen at home? This Colgate Optic White Teeth Whitening Pen is an overnight pen that has a precision brush to target the exact part of your tooth that requires whitening. Its clickable top makes dispersing the gel amount easy and more controlled. Simply go through your oral care routine, dry your teeth and apply a layer of the whitening gel on your teeth's surface. Go to sleep and brush as usual in the morning.
Get it from Amazon for $24.90.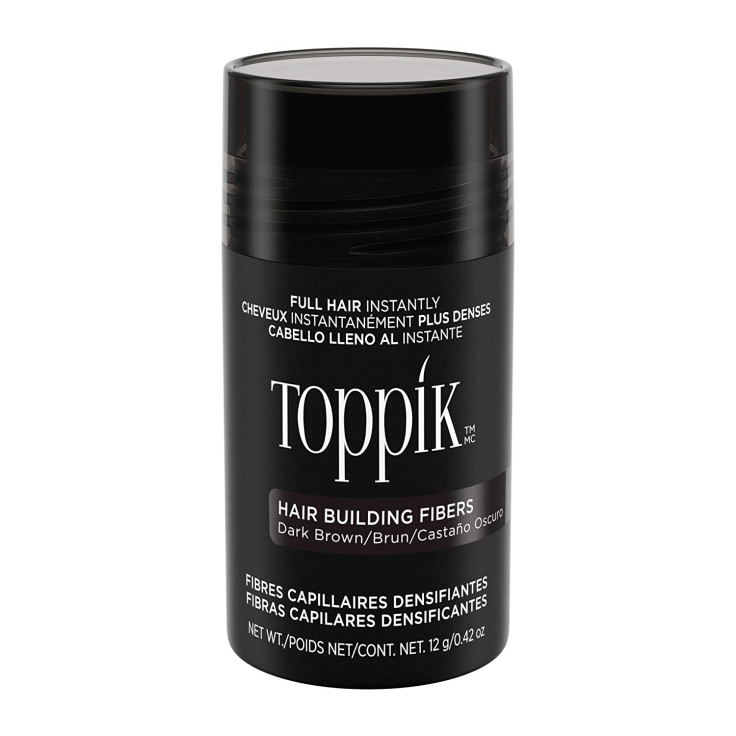 Toppik Hair Building Fibers is the instant answer to thinning hair. Simply choose the color that best matches your natural hair then use the product to build hair fibers and make your hair look thicker. Color options are dark brown, auburn, black, gray, light blonde, light brown, medium blonde, medium brown and white. Application is as easy as shaking or spraying the product where your hair is thinnest. After applying the hair building fibers, dry hair and style as usual.
Get it from Amazon for $23.70.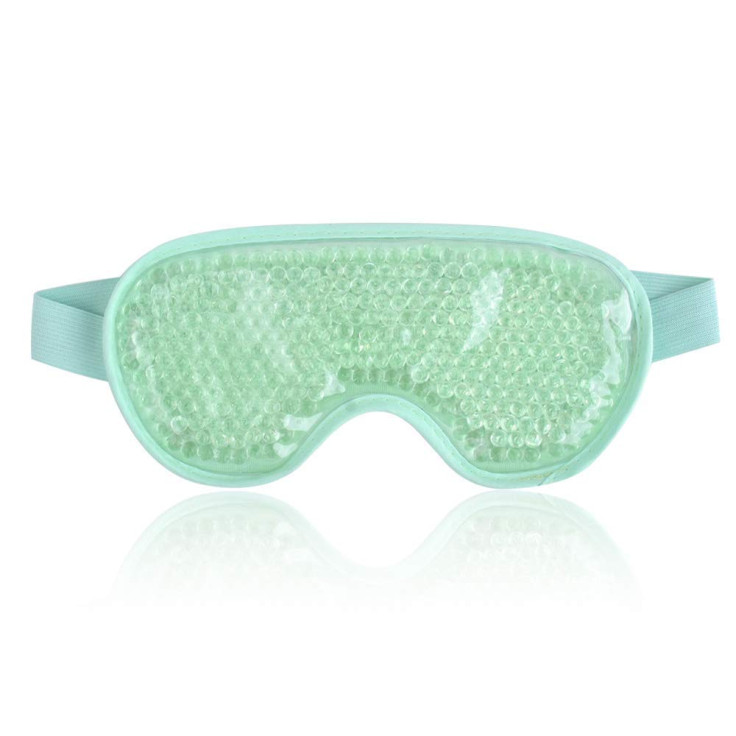 NEWGO Ice pack cooling eye mask is a gel eye mask that provides relief for puffy eyes and dark circles. It can also relieve migraines, headaches or tired eyes. The same cooling eye mask can be used as a heating eye pad for dry eyes or to reduce swelling. Thanks to the flexibility of its gel beads, it can conform to the shape of your face to give you a better experience of relief. The plush side is safe for direct skin use, while the other side is made of silicone.
Get it from Amazon for $7.99.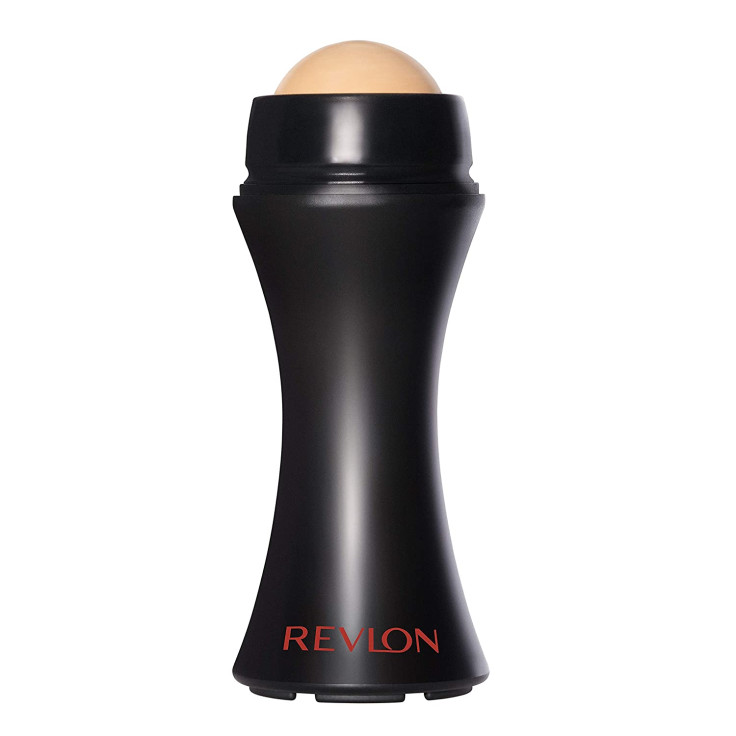 This face roller made of real volcanic stone is able to instantly soak up the excess oil on your T-zone or any area of the face that is oily. It works just like blotting paper, but it is better because it also massages your face and leaves it with a matte finish. It also produces less waste than blotting paper, helping you save the environment while you keep your oily skin in check. This roller is safe for use on acne prone skin.
Get it from Amazon for $14.49.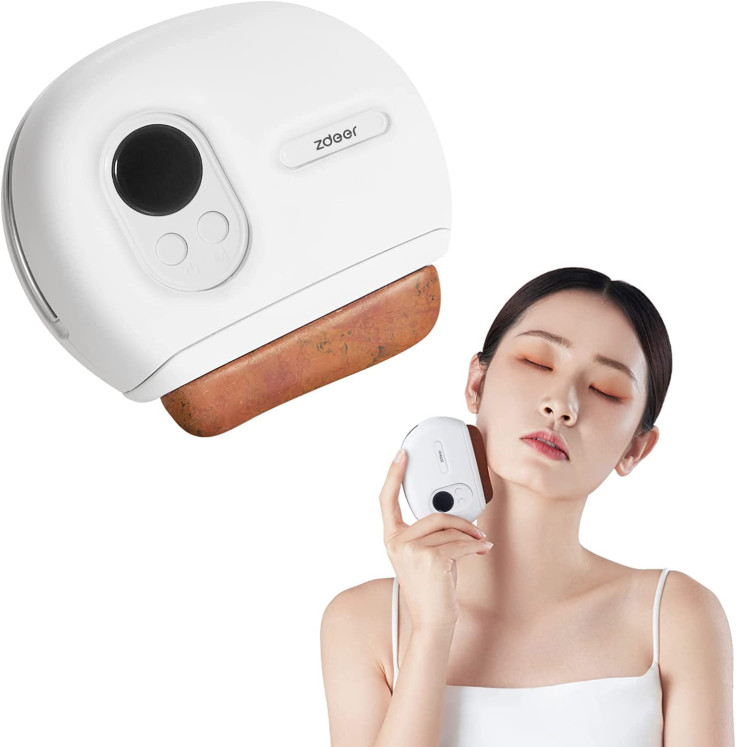 A mini massager is your perfect stress relief no matter where you are. The ZDEER electric guasha tool is a face massager and roller that combines the powers of vibration and heat to deliver the best results to your skin. It comes in 3 heating and vibration modes to open your pores, then with its infrared wave, it can nourish the deep tissues to enhance cell metabolism. The convex side of the face sculptor also serves as a jawline sculptor while offering a relaxing massage.
Get it from Amazon for $42.99.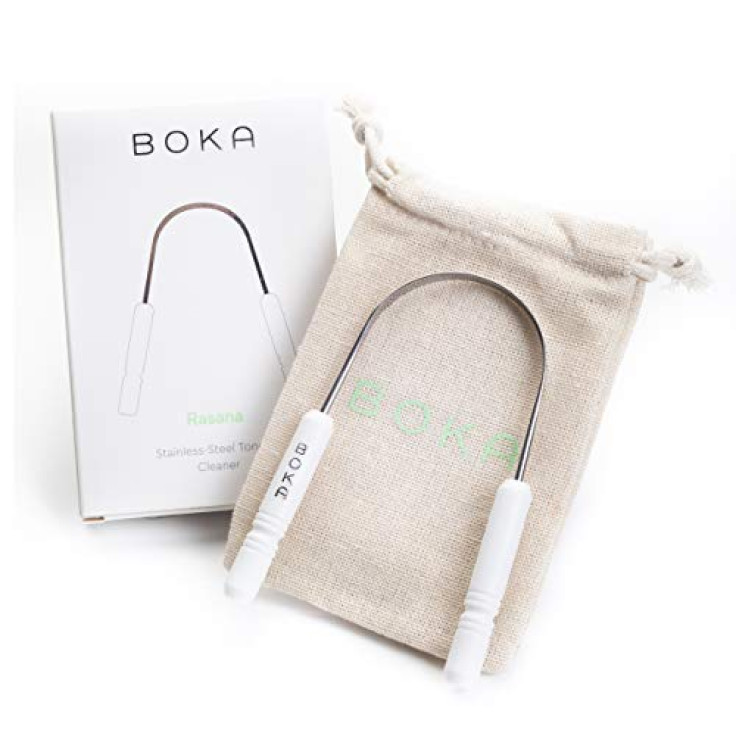 Your oral care hygiene should never be complete without a tongue scraper and cleaner. This Amazon product will be your best friend in keeping your tongue in good health. It helps you remedy bad breath, clears out the white layer coating and improves your oral hygiene overall. It is rustproof and made of 100% non-toxic stainless steel and has an ergonomic design with a "U" curve to allow it to scrape all the corners of your tongue with ease.
Get it from Amazon for $7.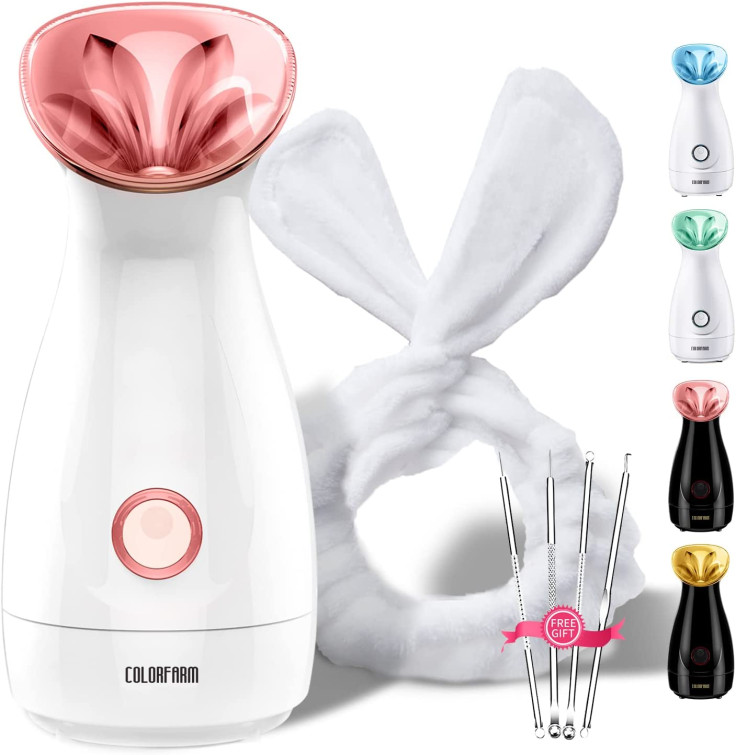 Fifteen minutes of a great skincare routine reaps long-term benefits. With this nano-ionic facial steamer, you can get 15 minutes of skincare golden time to provide your skin with the best results while preventing skin injury. The ionic humidifier steamer helps improve the absorption of skincare products, giving you professional facial care in a spa-like setting in the comfort of your own home.
Get it from Amazon for $36.99.