'50 Shades Of Grey' Porn Lawsuit: Filmmakers Claim Erotic Novel Is Public Domain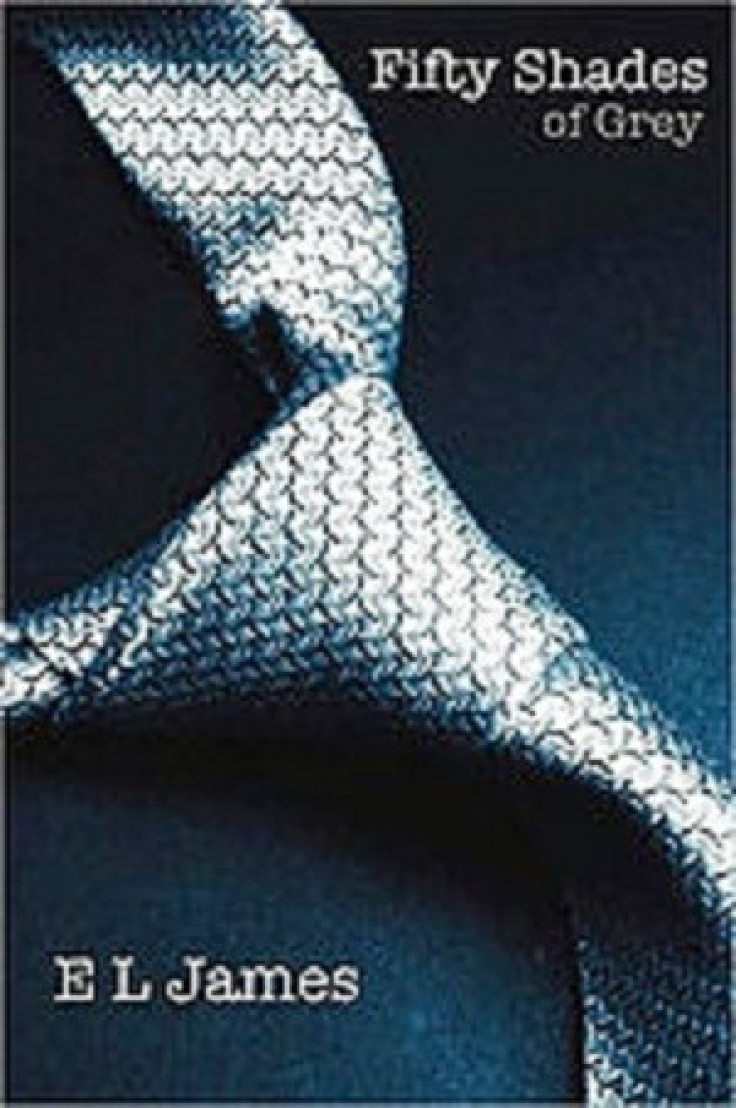 The "50 Shades of Grey" porn parody was slapped with a lawsuit by Universal Studios, which owns the rights to the movie version of the popular novel by E.L. James. According to Universal, Smash Pictures' porn parody of "50 Shades of Grey" would be infringing on trademarks and copyright, according to the Hollywood Reporter.
Smash Pictures is not taking the lawsuit lying down and has responded to Universal's suit by claiming "50 Shades of Grey" falls into public domain and "50 Shades of Grey: A XXX Adaptation" would not infringe on any copyright or trademarks.
The rise of "Mommy porn" is well-documented and started on "Twilight" fan-fiction websites. Users would create elaborate stories involving the lead characters of the film that were not confined to the universe portrayed in the novels or the movies. The characters were taken to new settings, and the stories were often erotic. "50 Shades of Grey" started off as "Master of the Universe" and was posted on several websites. James later adapted the original fan fiction, replacing Edward Cullen and Bella Swan to Christian Grey and Anastasia Steele, fleshing out the story and developing a trilogy surrounding Grey and Steele that has sold millions and is now on track to become a movie.
Another erotic novel created on "Twilight" fan-fiction sites, "Beautiful Bastard," originally "The Office," has also landed a movie deal.
The origin of "50 Shades of Grey" on the Internet, and on fan-fiction sites, is what Smash Pictures has focused on in its counterclaims filed in California. According to Smash Pictures, "On information and belief, as much as 89 percent of the content of the allegedly copyrighted materials grew out of a multipart series of fan fiction called 'Masters of the Universe' based on Stephenie Myer's 'Twilight' novels. On information and belief, this content was published online between 2009 and 2011 in various venues, including fanfiction.net and the personal website of Ericka Leonard. On information and belief, much or all of this material was placed in the public domain."
Universal claims, based on an L.A. Weekly interview with Smash Pictures' Stuart Walls, that Smash Pictures would use scenes, characters and dialogue from the original novels, which would lead to copyright infringement, notes THR.
Universal's lawyer, Andrew Thomas, says that the public domain claims by Smash Pictures are incorrect and in the lawsuit filing claims, "Defendants are in fact referring to an earlier version of the same story written by Ms. Mitchell, which they in their own improper deposition notice identified as 'Masters of the Universe.' Defendants do not and cannot provide any legal authority for the proposition that an earlier version of Ms. Mitchell's work is now in the 'public domain.'"
THR also notes that the terms of service of the site where "Master of the Universe" was first posted, fanfiction.net, are unclear about an author's work becoming public domain, but there are discussions about exclusivity rights for intellectual property that originates on the Internet.
A judge is expected to rule on Universal's injunction on "50 Shades of Grey: A XXX Adaptation" in the near future.
© Copyright IBTimes 2023. All rights reserved.