The Next '50 Shades Of Grey'? 'Beautiful Bastard' Gets Movie Deal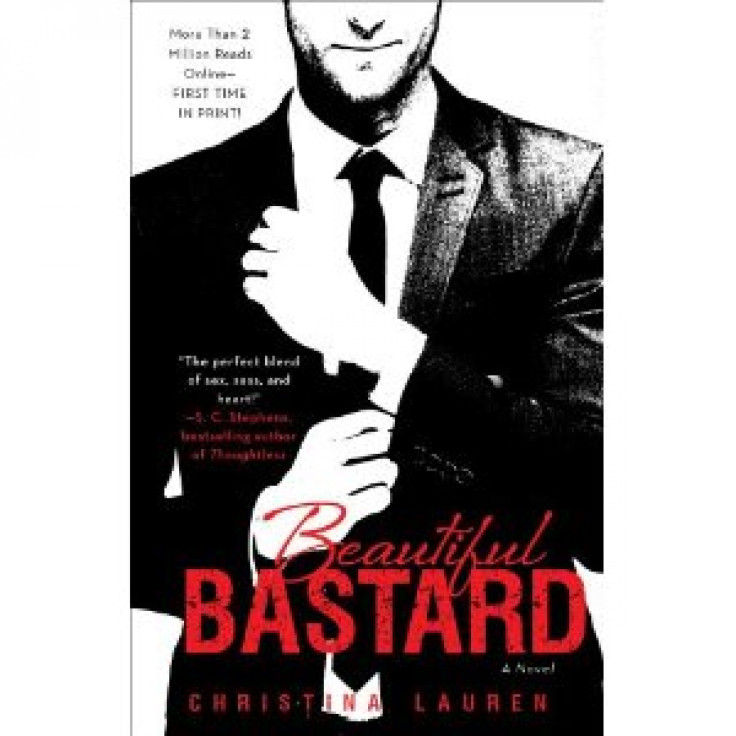 The movie theater is about to get awfully steamy. The latest buzzed-about erotic novel, "Beautiful Bastard," has a movie deal from Constantin Films and may beat "50 Shades of Grey" to the screen.
"Beautiful Bastard" is written by Christina Hobbs and Lauren Billings under the pen name Christina Lauren and was released on Tuesday. The novel is already sitting at number one on Amazon's Contemporary Women's Fiction section and a sequel, "Beautiful Stranger," will hit shelves in May.
The "Beautiful Bastard" movie will be produced by Jeremy Bolt, reports The Hollywood Reporter. The deal was reportedly worth "a mid-six-figure fee." According to Amazon's synopsis of "Beautiful Bastard," "Whip-smart, hardworking, and on her way to an MBA, Chloe Mills has only one problem: her boss, Bennett Ryan. He's exacting, blunt, inconsiderate — and completely irresistible. A Beautiful Bastard. Bennett has returned to Chicago from France to take a vital role in his family's massive media business. He never expected that the assistant who'd been helping him from abroad was the gorgeous, innocently provocative — completely infuriating — creature he now has to see every day. Despite the rumors, he's never been one for a workplace hookup. But Chloe's so tempting he's willing to bend the rules — or outright smash them — if it means he can have her."
Aside being an erotic novel, "Beautiful Bastard" has plenty in common with "50 Shades of Grey." In fact, both of them began as "Twilight" fan fiction. Hobbs had written "The Office," which gained millions of views online. She then took it down and reworked the fan fiction into the current novel with the aid of Billings. As THR notes, "'Twilight" fan fiction morphs the Bella-Edward relationship into scenarios that are not necessarily set in the "Twilight" universe. It's more inspiration rather than homage and that type of fiction led to "Master of the Universe," which later spawned the "50 Shades of Grey" phenomenon.
"Beautiful Bastards" hopes to cash in on this erotic novel craze. It's not clear if Constantin Films will look to beat "50 Shades of Grey" to the box office, Universal and Focus Features are taking things slow and trying to land some big talent on "50 Shades of Grey," but it'll be interesting to see if this becomes more than a fad.
© Copyright IBTimes 2023. All rights reserved.