Mila Kunis As Anastasia Steele? '50 Shades of Grey' Casting Rumors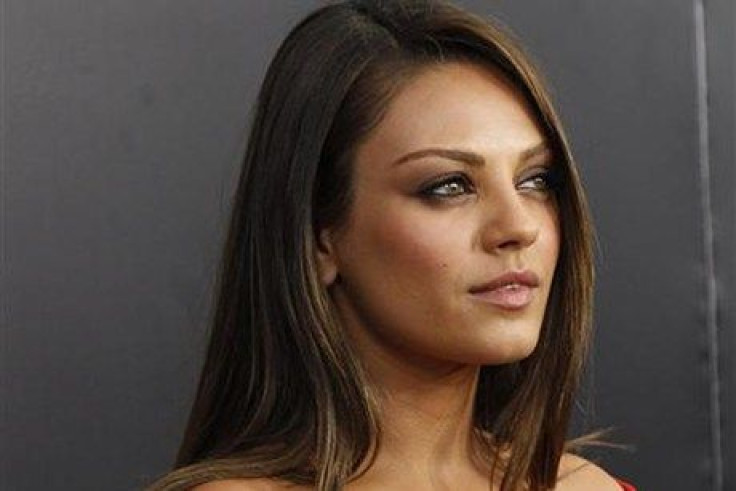 Mila Kunis of "Black Swan" might be going from black to grey if she gets her wish.
The 29-year-old actress has proclaimed she thinks she would have a good time playing the erotic heroine Anastasia Steele from E.L. James' best-selling series, "Fifty Shades of Grey."
"There are times when you just want to do something fun and different, because you're going to have a good time doing it," the brunette bombshell told the Sun.
James' books have become a worldwide hit, selling 65 million copies.
Women of all ages have been glued to the series as they read about innocent Anastasia Steele being dominated by the charming billionaire Christian Grey.
The gorgeous starlet is one of the newest actresses to exercise interest in the roll, with Harry Potter star Emma Watson, 22, being linked to the roll.
Adult film star turned Hollywood actor James Deen, 26, has expressed interest in playing the role of Christian Grey.
It's rumored that the movie will carry a NC-17 rating, so it wouldn't be a far stretch to have one of the porn industry's most famous stars portray the kinky lead actor.
TMZ reported that Ian Somerhalder was the fan favorite to get the role of the S&M character, but when asked who else should be considered for the role, Deen quickly tweeted, "Mememememe."
Ever since fans found out that a "50 Shades" movie was in the making, there has been countless speculation over who will be playing its beloved characters.
While there's no doubt that Kunis is a capable and an attractive actress, she might be a bit too old to pull off the 22-year-old's naïve demeanor.
Nina Dobrev, the 24-year-old starlet from "The Vampire Diaries," might be one of the best fits for Anastasia, however it has been rumored that the budget for "50 Shades" is pretty low by Hollywood standards and the film will not be able to afford big-name actors.
© Copyright IBTimes 2023. All rights reserved.