6 Fully Vaccinated People Get COVID-19, 1 Dies After Attending Outdoor Wedding
KEY POINTS
Six fully vaccinated people tested positive for COVID-19 after attending an outdoor wedding in Texas
One of the six infected died due to complications of COVID-19
Researchers suspected the Delta variant was introduced at the wedding by two people who had traveled from India
After attending an outdoor wedding in Texas, six fully vaccinated people tested positive for COVID-19, with one resulting in death, according to a new study.
In April, a crowd of 92 people gathered for a wedding held near Houston, and all were required to be fully vaccinated. To lower the risk of transmission, the event was held in a "large, open-air tent." Despite this precaution, however, six people still contracted the Delta variant of the virus.
The authors of the preprint study from Baylor College of Medicine suspected that the Delta strain was introduced at the wedding by two people who had traveled from India.
Before flying to the U.S., the two tested negative for the virus but developed symptoms upon their arrival, according to the researchers. All the attendees who contracted COVID-19 from the wedding reported that they had a close encounter with the two people from India, the study said.
All guests who tested positive for COVID-19 were over the age of 50, Business Insider reported. Of the six, two had gotten the vaccine from Pfizer, two received Moderna and two had gotten an Indian-made vaccine called Covaxin, the study said.
Two of the COVID-19-stricken guests developed severe symptoms, with one having been vaccinated with Pfizer and the other with Covaxin. The Covaxin recipient, who was a man in his late 60s and had no COVID-19 comorbidities, later died from complications of the virus, according to the study.
Study author Timothy Farinholt of Baylor College of Medicine suspected that the reason why the two guests from India got infected with the Delta variant was that their second shot of the vaccine hadn't had enough time to take full effect. Both received their second doses in India, just 12 days before the wedding.
"It's very difficult with a sample size as small as this to give any sort of definitive or cut-and-dry answer as far as, 'oh, Pfizer is better than Moderna, or better than Covaxin,'" Farinholt said.
"What is important to glean from this is that it isn't over until we reach some sort of theoretical max vaccination point, and we start curbing the spread of whatever variant is currently predominant."
Rochelle Walensky, the director of the Centers for Disease Control and Prevention, said that vaccinated people should still get themselves tested if they experience symptoms like a runny nose or cough as these can be indicative of a Delta infection.
"What I would say is if you have those upper-respiratory symptoms and you've been vaccinated, you should absolutely get a COVID-19 test," Walensky said in a White House briefing.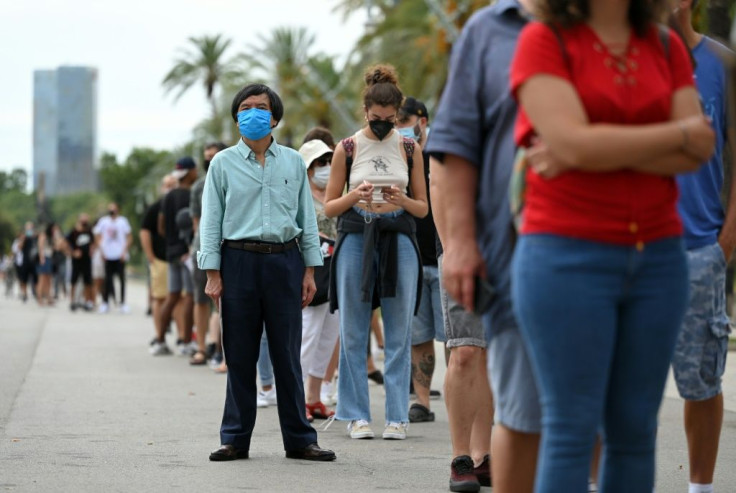 © Copyright IBTimes 2023. All rights reserved.