Utah's Governor Herbert Issues Mask Mandate, Public Asks 'What Took So Long?'
Following after states across the U.S. that have long adopted a face mask mandate, Governor Gary Herbert issued one in Utah late Sunday in a move that is now drawing criticism.
"Due to the alarming rate of COVID infections within our state, tonight I issued a new state of emergency with several critical changes to our response," Gov. Herbert said in a tweet. "These changes are not shutting down our economy, but are absolutely necessary to save lives and hospital capacity."
Under the mandate, residents of Utah must wear a mask in public and when in six feet of anyone they don't live with until further notice. Businesses, including bars and restaurants, must also comply with the mask mandate or face fines.
The face mask mandate also came with a series of new safety measures for Utahans that were issued as part of an executive order from Herbert. For the next two weeks, social gatherings must be limited to household members only, and all student extracurricular activities, sans a few exceptions, have also been suspended.
Utah has reported over 132,600 positive cases of the coronavirus and 659 COVID-19 deaths since the beginning of the pandemic, according to data from The New York Times. On Sunday, Utah reported over 2,300 new positive coronavirus cases and one COVID-19 death.
The move by Herbert comes as the state starts to see an uptick in positive coronavirus cases and the state's hospitals and ICUs are nearing capacity. This, warned the website for the office of the governor, has required action "to protect our hospitals and healthcare workers and to avoid further devastation on our families, communities, and businesses."
Herbert has made little effort until now to curb the spread of the coronavirus pandemic, long after the majority of the U.S. has issued emergency orders and required face masks for its residents. However, the governor's office pointed to a strong success rate for handling the coronavirus, saying that it had 70% of residents' support, who rated the state's response to the pandemic as good or excellent, according to a March survey by U.S. News & World Report.
Twitter seemed to disagree as users took to social media to express their frustration with Herbert's late decision. On Monday morning, the governor's name was trending on the platform as a result.
One Twitter user said it was unfortunate that it took Herbert eight months to understand the seriousness of the pandemic.
Others on Twitter blamed Herbert's previous silence on the pandemic on President Trump.
Another user said, "It is about freaking time."
Another person argued the move was "better late than never."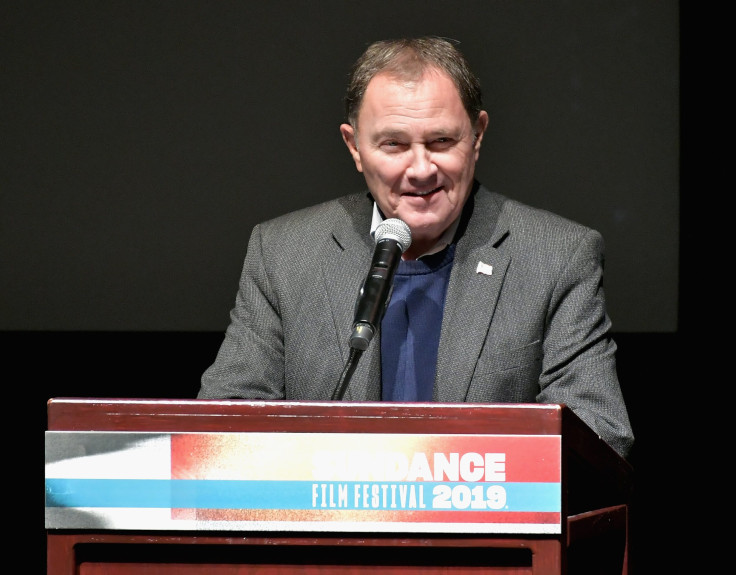 © Copyright IBTimes 2023. All rights reserved.