6.1-Magnitude Earthquake Hits Southern Mexico: Pictures And Video Show Damage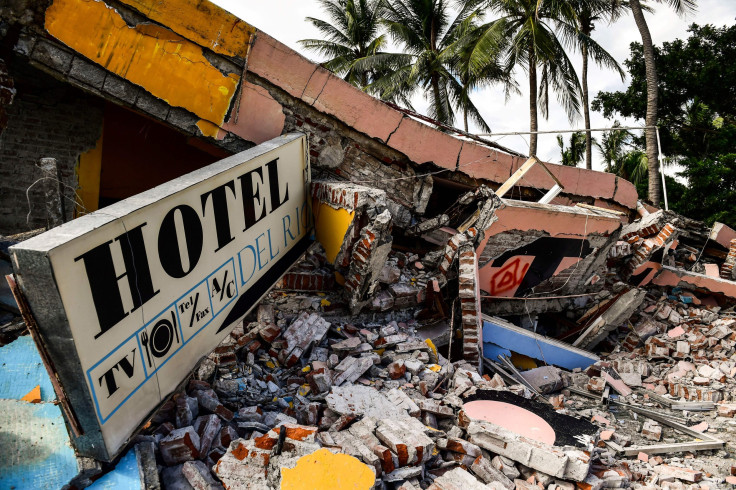 Coming on the heels of the 7.1-magnitude earthquake that rocked Mexico City just days ago, another severe earthquake has struck the country. A new 6.1-magnitude earthquake hit the southern state of Oaxaca Saturday morning and temporarily suspended searches for survivors elsewhere in Mexico.
Saturday's earthquake destroyed a highway bridge as well as homes already damaged by previous quakes. The Washington Post reported Saturday that the most recent incident was one of "thousands" of aftershocks recorded following an earlier 8.1-magnitude earthquake that hit Mexico Sept. 7.
Photos and videos posted on Twitter captured the damage in the area.
A 6.2 magnitude earthquake strikes Oaxaca, Mexico, according to the US Geological Survey https://t.co/DinUw9KAhD https://t.co/1KJZlmZ4pQ

— CNN (@CNN) September 23, 2017
"At the time, the greatest damage has been to the Ixtaltepec bridge, which must be reconstructed, and structures with previous damage that collapsed," Mexican President Enrique Peña Nieto tweeted Saturday.
It was not immediately clear if there were any casualties of Saturday quake, which temporarily suspended the search for survivors of Tuesday's earthquake in Mexico City, Reuters reported Saturday. No new damage was reported in Mexico City, which is approximately 275 miles from Oaxaca and saw mild tremors.
The earthquake arrived as relief efforts were underway to begin repairing damage caused by previous earthquakes that have affected the nation in recent weeks. Saturday's earthquake in Oaxaca — which saw aftershocks of 5.0 and 5.2 roughly half and hour after the original hit — was the third in a string of natural disasters that have left hundreds of civilians dead.
© Copyright IBTimes 2023. All rights reserved.
FOLLOW MORE IBT NEWS ON THE BELOW CHANNELS