7-Month-Old Baby With COVID-19 Dies Of 'Untreated' Staph Infection, Parents Blame Hospital
KEY POINTS
The happy and healthy infant fell ill and tested postive for COVID-19
She was rushed to a hospital her breathing got worse
While the hospital said they treated her for COVID-19, she remained in ICU and was later put on life support
A 7-month-old baby who tested positive for COVID-19 died of a staph infection, the child's family said as they opened up about the tragedy. The baby girl has been identified as Calani Cunningham of Kenosha, Wisconsin.
The Cunninghams decided to share the story just days after the child's death as they did not want any other parent to go through the same. The family blamed the hospital for not treating their child properly as they focused only on COVID-19.
Rocio Cunningham, Calani's mother, said that her happy and healthy daughter fell ill and tested postive for COVID-19.
"She was very warm, fussy and even sweating. That's when I took her to Aurora (Aurora Health Care) and that's when she was diagnosed with COVID," Rocio said, according to TMJ4.
Rocio and her husband Charles had to later rush her to Children's Hospital emergency room when Calani's breathing got worse. She was admitted and got treated for COVID, but she didn't get any better, claims her mother.
"She is still not eating. She is still not peeing. She has a high fever. Her neck is getting more swollen. What's going on?" Rocio said, adding that Calani was moved to the intensive care unit, where she had almost died.
"They started performing CPR on her. They made me leave the room at that point because they were trying to revive her and they didn't want me to see that," Rocio said.
Rocio says they were able to bring Calani back, but she had to be put on life support.
"When the ECMO (extracorporeal membrane oxygenation) machine was placed through her neck, large amounts of puss drained out. The fluid from her neck and lungs were sent for a cultural sample, which came back positive for MRSA," the child's parents wrote on GoFundMe.
The child was diagnosed with Methicillin-resistant Staphylococcus aureus (MRSA), which is a staph infection resistant to most antibiotics. The majority of people who contract it survive, according to the Mayo Clinic. However, Calani died.
"The CT scan showed severe injury to her brain due to the lack of blood and oxygen flowing to her brain. Although our daughter was positive for COVID, the MRSA was left untreated for so long that it became very aggressive and ultimately her death sentence," the family said, adding that they would pursue legal action against the hospital.
"It hurts just looking back on everything. So again, the one thing I would want to tell parents is just keep trying. Just keep asking for answers, keep demanding answers. We know our child, we know when our children are okay. Don't rest until you know your child is okay," Charles said.
Both Aurora Health Care and Children's Hospital issued statements in Calani's case, TMJ4 reported.
"The safety of our patients is always our top priority, and our hearts go out to this family for their unimaginable loss," Aurora Health Care said in a statement.
Children's Hospital issued the following statement:
"First, that child's family is in our thoughts and has our deepest sympathy. Nobody should have to endure the loss of a child. Children's Wisconsin is committed to providing the best and safest care to every child and family we serve, and we have a process in place for reviewing concerns and working with families. We aren't able to provide you further comments or an interview on this."
Much of the country is now categorized in low or medium risk, according to Centers for Disease Control and Prevention (CDC.) But much of West Virginia and large swaths of Kentucky, Virginia, Nebraska and Montana remain at a high risk. West Virginia is averaging just under 700 daily new cases.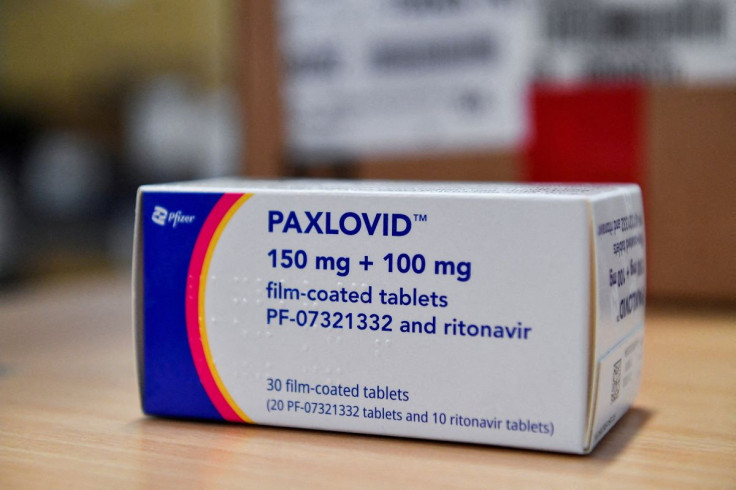 © Copyright IBTimes 2022. All rights reserved.
FOLLOW MORE IBT NEWS ON THE BELOW CHANNELS