70,000 Fake Qurans Found In Saudi Arabia Ahead Of Hajj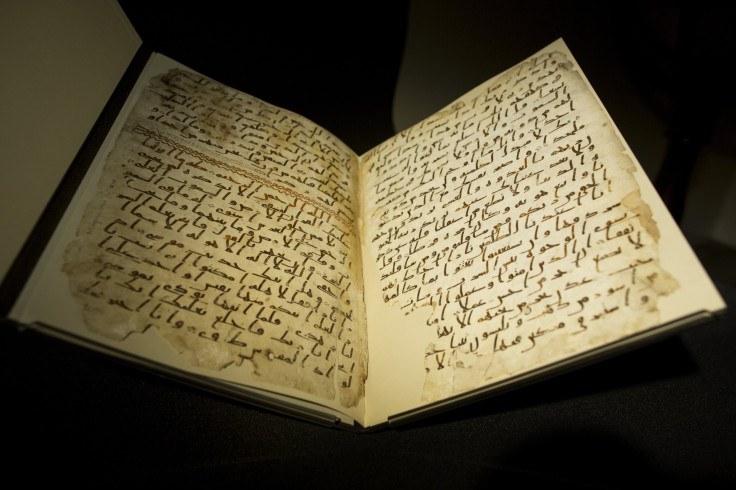 Approximately 70,000 fake copies of the Quran were found in Saudi Arabia by authorities Monday, Al Arabiya reported. The discovery came a day before the start of the hajj season Tuesday.
Saudi authorities said they stopped a truck that was carrying the forged Qurans near the village of Al Jamoom. Al Jamoom is located close to Mecca, the major city where the hajj rituals are performed by millions of pilgrims from around the world every year. This year approximately 2 million pilgrims were expected.
Monday's discovery came after several tragic events leading up to this year's hajj. Four pilgrims from Yemen were injured in a hotel fire in Mecca Monday, Agence France-Presse reported. The fire forced approximately 1,500 people to flee the hotel.
Earlier in September a crane collapsed in Mecca, killing over 100 people and injuring over 300. The Saudi king said he would compensate the families affected by the collapse with over $260,000 each.
The hajj is one of the five pillars of Islam, and all able-bodied Muslims who can afford the journey to Saudi Arabia are expected to participate at some point in their lives. The Quran is viewed as Islam's holy book, its scripture purportedly having been revealed to Prophet Muhammad by God.
Researchers in Britain this month discovered that what they believe to be the world's oldest Quran might in fact predate the founding of Islam. Researchers at the University of Oxford said they found Quran fragments in August that dated to between 568 and 645 A.D.
"This gives more ground to what have been peripheral views of the Quran's genesis, like that Muhammad and his early followers used a text that was already in existence and shaped it to fit their own political and theological agenda, rather than Muhammad receiving a revelation from heaven," Keith Small, a manuscript consultant to the Bodleian Library at Oxford University, told reporters.
© Copyright IBTimes 2023. All rights reserved.