87,000 Pounds Of Meat Products Recalled In These States Over Listeria Concerns
KEY POINTS
The recall affects various meat products by Behrmann Meat & Processing
Environmental testing identified the presence of listeria monocytogenes
Those who have the products are "urged not to consume them": FSIS
A company is recalling various ready-to-eat meat products because they may be contaminated with Listeria monocytogenes. Over 87,000 pounds of products are being recalled in three states in the U.S.
The problem was discovered when Listeria monocytogenes, the bacteria that can cause Listeriosis, was detected during the testing conducted by the establishment and the U.S. Department of Agriculture's Food Safety and Inspection Service (FSIS), as per the announcement on the FSIS website.
In total, Behrmann Meat & Processing is recalling some 87,382 pounds of various meat products. This includes items like Pulled Pork with Sauce, Bacon Strips, Cured Bone-In Ham Steaks, Honey Beef Sticks, Head Cheese, Smoked Beef Brisket and BBQ Smoked Snack Sticks among others.
A list of the affected products is available here, which includes the lot numbers that are affected by the recall. Available photos of product labels may be found here.
"FSIS expects there to be additional product labels added in the near future and urges consumers to check back frequently to view updated labels," the agency noted.
The items were produced from July 7 to Sept. 9 and shipped to distributors and retail locations in Illinois, Kentucky and Missouri, noted the FSIS. They have the establishment number "EST 20917" inside the USDA mark of inspection.
"FSIS is concerned that some product may be in consumers' pantries, refrigerators, or freezers. Consumers who have purchased these products are urged not to consume them," the agency said. "These products should be thrown away or returned to the place of purchase."
Those who have questions about the recall may contact the company at (618) 248-5151.
Listeriosis
Listeriosis is considered a "serious infection" that can be obtained by eating food that's contaminated with Listeria monocytogenes. Every year, some 1,600 people get listeriosis in the U.S., causing about 260 deaths, according to the U.S. Centers for Disease Control and Prevention (CDC).
It is said to be the "third leading cause of death from foodborne illness."
Listeriosis is most likely to sicken certain populations such as those with weakened immune systems and those 65 years and older. In pregnant women, a listeriosis infection may lead to complications such as stillbirth or miscarriage. Their newborns may also develop "severe health complications," according to the FDA.
In the case of the current recall, the announcement stated that "there have been no confirmed reports of illness or adverse reactions due to consumption of these products."
"Anyone concerned about an injury or illness should contact a healthcare provider," it added.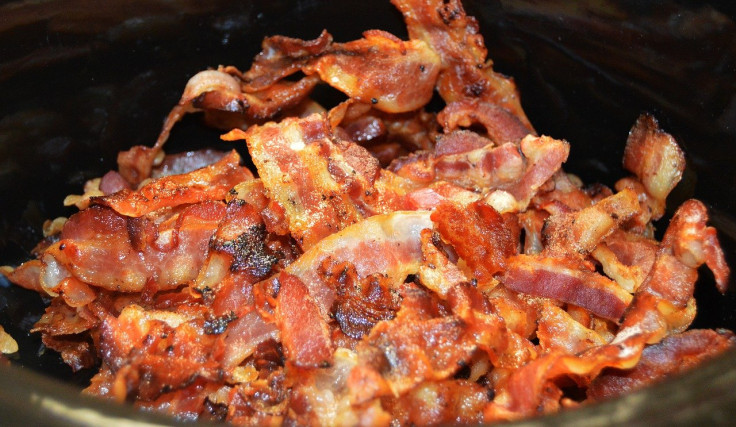 © Copyright IBTimes 2023. All rights reserved.