9/11 Conspiracy Theory: ISIS Isn't Real, CIA Carried Out Attacks To Persecute Muslims, Egyptian Newspaper Claims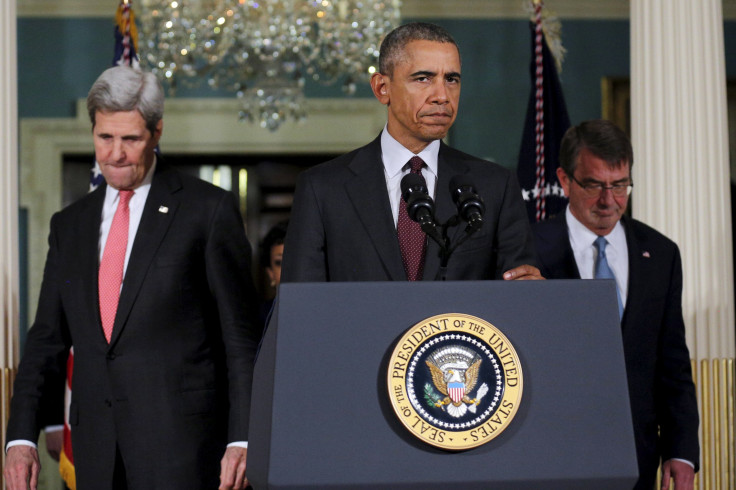 The Islamic State group and so-called radical Islamic extremism are simply works of fiction created by the U.S. and other Western governments in an effort to cast Muslims and Islam in a negative light across the globe and to incite hatred against those people, a columnist for Egyptian state media wrote this week.
Al-Ahram columnist Noha Al-Sharnoubi insisted that all attacks blamed on Islamic terrorism, including the Sept. 11 attacks up through this year's attacks across Europe, were choreographed by Western governments that have collectively conspired against Muslims, the Jerusalem Post reported Wednesday.
Terrorist Attacks and Threats in United States | FindTheData
"[Perhaps Western] intelligence elements are behind the attacks and the bombings, and later Muslim citizens are arrested and killed and simply accused of perpetrating [the attacks] in order to justify what is happening in the Arab countries in the name of the war on terror," Al-Sharnoubi wrote just days after the 15th anniversary of the Sept. 11, 2001, terror attacks on the U.S. "I don't know who [the Americans] are fooling, us or themselves. What terror are they talking about and associating with Islam or even with extremist Muslims or people claiming to be Muslims?"
Conspiracy theories surrounding how real the terror group also known as ISIS is have abounded, and Al-Sharnoubi is just the latest person to offer speculation on the topic.
Recent ISIS Attacks and ISIS-inspired Attacks in Europe | FindTheData.org
Republican presidential nominee Donald Trump has even come out and said openly that he believes U.S. President Barack Obama and Democratic presidential nominee Hillary Clinton are co-founders ISIS.
While that claim has since been proven false, Trump's sentiments are similar to Al-Sharnoubi and other apparent skeptics, including a former U.S. Army intelligence officer who told the Washington Post in 2010 the Central Intelligence Agency admitted to producing a fake video about Osama bin Laden in advance of the launch of the Iraq war in 2003.
The Post reported at the time:
The agency actually did make a video purporting to show Osama bin Laden and his cronies sitting around a campfire swigging bottles of liquor and savoring their conquests with boys, one of the former CIA officers recalled, chuckling at the memory. The actors were drawn from "some of us darker-skinned employees," he said.
© Copyright IBTimes 2023. All rights reserved.