9/11 Defendants Want CIA 'Black Sites' Preserved, Made Public At Trial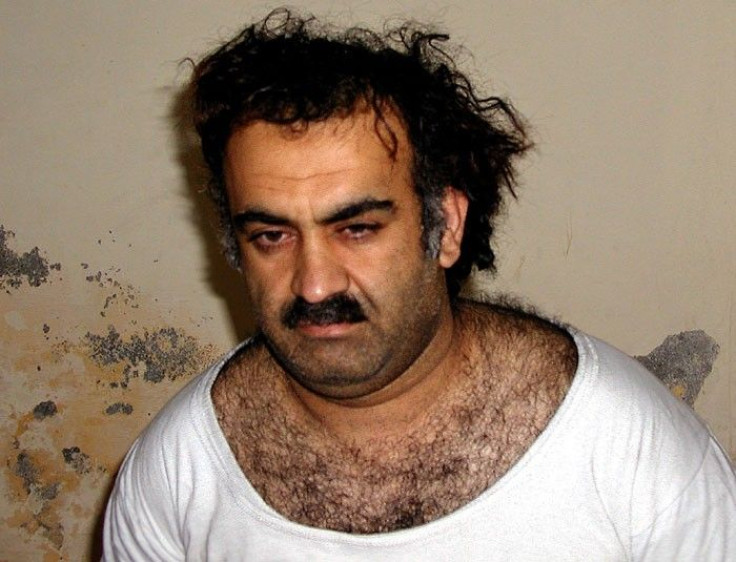 Defense attorneys for one of the five accused Sept. 11 attack conspirators are pressuring the United States military to publicly acknowledge details of the CIA's "black sites" in open court, arguing that crucial information obtained from detainees at those sites is unreliable because it resulted from the use of illegal enhanced interrogation techniques.
Lawyers for Ali Abdul Aziz Ali, the nephew of accused 9/11 mastermind Khalid Sheikh Mohammed, will file three pre-trial motions with the U.S. military tribunal this week in order to get the government to discuss the so-called black sites, or overseas detention facilities.
John Connell, Ali's lead attorney, told reporters on Sunday there is a "substantial possibility" that previously classified information on those sites – where civil rights groups allege detainees were subjected to sleep deprivation, extreme isolation and waterboarding – will be unveiled in court. Connell argues the information gathered via enhanced interrogation, which he says is tantamount to torture, calls into question the entirety of the U.S. government's case against his client.
The detention sites in question may be located in areas such as Poland, Saudi Arabia and Thailand, according to The Hill. Connell told reporters those locations were briefly discussed during previous terrorism trials at Guantanamo Bay.
Ali's defense team is requesting that the government preserve any evidence of CIA black sites, as well as the actual buildings where interrogations took place. Connell is also requesting all information related to detainee interrogation policies drafted under the George W. Bush administration.
The motion comes shortly after the Senate Intelligence Committee approved a classified, wide-ranging report on detainee interrogation operations by the U.S. intelligence committee. After reviewing more than 6 million pages of CIA and intelligence documents, Chairwoman U.S. Sen. Dianne Feinstein, D-Calif., said the report raised "critical questions about intelligence operations and oversight."
Ali, along with Mohammed and his co-conspirators, appeared before the tribunal early Monday. The conspirators include: Walid Muhammah Sali Mubarak Bin 'Attash, Ramzi Binalshibh and Mustafa Ahmed Adam al-Hawsaw. All five face the death penalty.
Mohammed and fellow defendant Attash refused to respond to questions from the tribunal judge during Monday's proceedings, according to early reports. The silence delayed the start of the four-day hearing for about an hour, before the judge eventually went ahead without statements from the defendants.
© Copyright IBTimes 2023. All rights reserved.