Abdullah Abdullah's Party's Candidate For Vice President Calls For Interim Afghan Government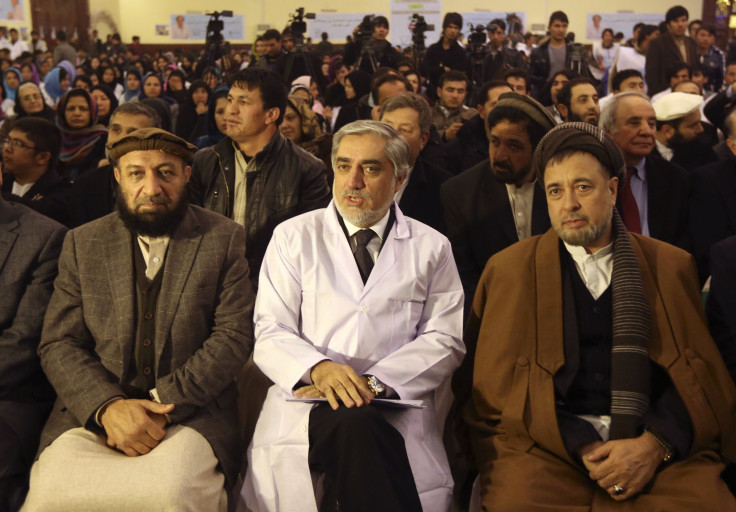 A senior political leader favored by Abdullah Abdullah, the Afghan presidential candidate who has refused to concede defeat in the country's elections, called on Thursday to form an interim government until accusations of fraud against rival Ashraf Ghani Ahmadzai are resolved.
Mohammad Mohaqiq, who is being considered by Abdullah for the post of vice president if his party wins power on July 22 when the results from the run-off are declared, said that an interim government should be formed if Abdullah refuses to accept his rival's victory, Bloomberg reported, citing Mohaqiq's interview with a local news agency. He also called for a re-election to ensure a leader untainted by accusations of fraud.
"A transitional government must be formed for one year and the independent electoral commission must be also reformed," Mohaqiq said, according to Bloomberg, in an interview to a local news network, referring to the potential of an impasse even after the July 22 recount, adding: "And then a re-election should take place nationwide."
Meanwhile, the U.S. has expressed its concern over the standoff and the allegations of fraud surrounding the elections, and has warned that such differences could lead to conflicts between minority groups in the country. U.S. President Barack Obama had also said Tuesday that Washington would be forced to cut off aid to Kabul if an illegal takeover came to light.
Kerry, who landed in Kabul Thursday and is scheduled to meet Abdullah, Ahmadzai and outgoing president Hamid Karzai, said: "We are at a very, very critical moment for Afghanistan," according to Reuters, adding: "The election legitimacy hangs in the balance, the future potential of the transition hangs in the balance, so we have a lot to do."
The results of the runoff, which were announced earlier this month, showed Ahmadzai to be leading with nearly 56 percent of the votes. Abdullah, who was earlier leading with 46 percent of the votes, has claimed that nearly two million ballots from more than 7,000 polling stations, were rigged in favor of Ahmadzai.
"We cannot ignore that there were technical problems and fraud that took place during the election process," Ahmad Yousuf Nouristani, the election commission's chairman had said earlier this week, according to Associated Press, adding: "We are not denying fraud in the election, some governors and Afghan government officials were involved in fraud."
Waliullah Rahmani, director of the Kabul Center for Strategic Studies, told Bloomberg, "Abdullah's position is that if U.S.-led negotiations fail, then he will form a government."
© Copyright IBTimes 2023. All rights reserved.