ABN Amro's Q4 Profit Drops 32% On Rising Regulatory Costs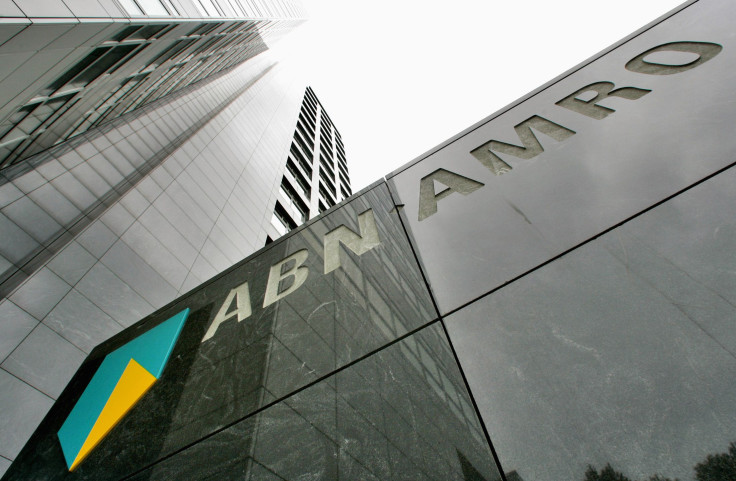 The Dutch state-owned bank ABN Amro on Wednesday reported a 32 percent yearly drop in fourth-quarter net profit amid rising regulatory costs and taxes. Net income declined to 272 million euros ($304 million), compared with 400 million euros ($445.2 million) a year ago.
Regulatory costs, including a bank tax and contributions to national funds for winding down banks and insuring deposits, rose to 220 million euros ($247 million) from 91 million euros ($101.2 million) a year ago, ABN Amro said, in a statement.
However, for the fiscal year 2015, the bank reported an underlying net profit of 1.9 billion euros ($2.1 billion) — up 24 percent from 2014.
"2015 was a good year for the bank," Gerrit Zalm, chairman of the managing board of ABN Amro Group, said in the statement. "The year-on-year improvement was achieved on revenues, which went up by 5 percent on the back of a further repricing of the loan portfolio and higher fee income. Operating expenses increased by 8 percent compared with FY 2014, caused mainly by higher regulatory levies, project costs and pension expenses," Zalm added.
This is the bank's first earnings report since its November stock market listing, when the Dutch government raised 3.8 billion euros ($4.2 billion) through a 23 percent stake sale as part of its efforts to recoup 22 billion euros ($24.5 billion) spent on a taxpayer-funded bailout in 2008.
So far this year, amid a global sell-off that has affected markets across the world, the bank's stock has dropped nearly 20 percent on the Amsterdam Stock Exchange, which has itself fallen 8.1 percent. Early Wednesday, ABN Amro's shares were trading at 16.53 euros — down nearly 7 percent from their floatation price of 17.75 euros.
© Copyright IBTimes 2023. All rights reserved.