Abu Ghaith, Bin Laden's Son-In-Law, Pleads Not Guilty To Terrorism Charges [PHOTO]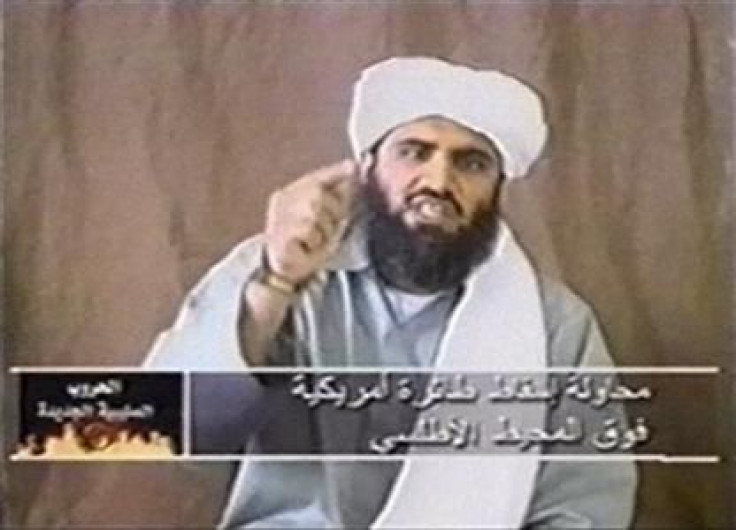 Sulaiman Abu Ghaith, a son-in-law of late al Qaeda mastermind Osama bin Laden, appeared in Manhattan federal court Friday and pleaded not guilty to terrorism charges, a week after being caught in Jordan.
Federal prosecutors argued that Abu Ghaith, 47, was al Qaeda's top propagandist and incited members of the terrorist groups to commit attacks against Americans, according to an indictment unsealed Thursday. He pleaded not guilty to charges including terrorism transcending national boundaries. You can read the full indictment here.
Prosecuting a suspected top al Qaeda leader in New York is not the norm. Controversy erupted over plans to hold the trial of 9/11 mastermind Khalid Sheikh Mohammed in downtown Manhattan, with Mayor Michael Bloomberg leading the charge against the prosecution due to security fears and the concern that the trial would give terrorists extra incentive to attack the U.S. again. Mohammed is being detained in Guantanamo Bay.
Bloomberg chose not to weigh in on Abu Ghaith's prosecution in New York.
"No street is going to be closed because of this," he told the New York Times. "Would I prefer to have it elsewhere [sic]? I'm not going to get involved in that because I don't want to make the president's job any more difficult."
According to the indictment handed down against Abu Ghaith, he "conspired, confederated and agreed to kill nationals of the United States."
The charges filed in Manhattan also alleged bin Laden's son-in-law swore allegiance to the al Qaeda leader and urged others to do the same in Afghanistan.
After the Sept. 11 attacks, Abu Ghaith allegedly gave a speech warning that similar strikes against America would continue.
"The storms shall not stop, especially the Airplanes Storm," he said, according to the indictment. He also urged Muslims, children and enemies of the U.S. "not to board any aircraft and not to live in high rises."
© Copyright IBTimes 2023. All rights reserved.