Adam Neumann Net Worth: How Is WeWork CEO Spending His $2.2 Billion?
Adam Neumann, former CEO of communal work space company WeWork, is a "home body" that's only got one body to occupy the five luxurious homes he's bought since founding WeWork in 2009.
Neumann, 40, is considered an oddball more in tune with the 60s Hippie lifestyle than staid corporate boardrooms. He was forced out of his job by a shareholder revolt led by WeWork's largest shareholder, Japan's SoftBank Group.
SoftBank's founder, chairman and CEO, Masayoshi Son had enough of Neumann's misgovernance and forced him out on Tuesday. Despite losing his title as CEO, Neumann was appointed the company's non-executive chairman. More painful for Neumann is that his voting shares were reduced from 10:1 to 3:1, effectively ceding his control over WeWork.
Neuman, however, still commands wealth estimated at $2.2 billion, which is about half that from the $4.1 billion he had in July. His $2.2 billon still numbers Neumann among the 1% and he still has his expensive houses to while his time away. Neumann is ranked 478th by Forbes in its latest wealthiest list.
Since 2009, Neumann has bought:
A house in the Hamptons for over $1.7 million (2012)
A Greenwich Village townhouse in New York City for $10.5 million (2014)
A farm estate in Westchester, New York (2016)
Four units in a townhouse in New York City for $34.7 million (2017)
A 13,000 square foot home in the San Francisco Bay Area for $21 million (2018)
All in all, Neumann's spent some $80 million on his yen for luxurious digs. And it's likely he'll spend more given his penchant for expensive homes.
Neumann, who began WeWork as a startup, hasn't gotten over his entrepreneur days and invests heavily in startups. Thus far, he's invested in seven startups since 2013: Pins, Feature.fm, Tunity, Selina, EquityBee, InterCure, and Hometalk.
Neumann narrated that one of the first businesses he started was called Krawlers, which sold baby clothes with knee pads.
"At the time, I was misguided and putting my energy into all the wrong places," said Neumann to Business Insider.
Looking back at those tough first years as a startup, Neumann said he and his wife Rebekah lived in an East Village studio "apartment smaller than this office," referring to his WeWork space. The couple have five children, or one child for each home Neumann owns.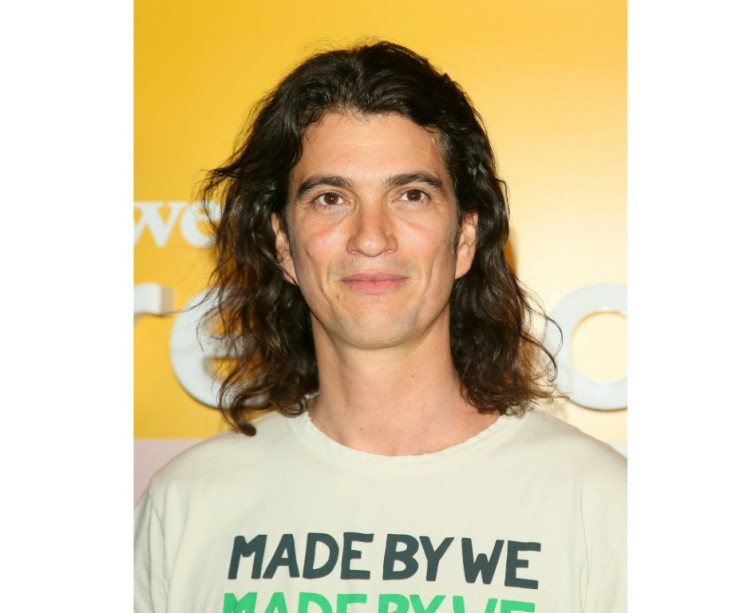 © Copyright IBTimes 2023. All rights reserved.