WeWork Board Wants CEO Adam Nuemann Ousted, SoftBank Chairman Agrees
WeWork co-founder, CEO Adam Neumann is facing the threat of removal after a few board members initiated the move with the blessing of main investor Japan's Softbank, according to the latest news.
The board might meet this week to discuss the proposal for making Neumann the company's nonexecutive chairman, the Journal reported.
This would retain him at the company while a new leadership may takeover to steer the company through the IPO process.
The CNBC also reported that Softbank CEO Masayoshi Son has endorsed the demand for the CEO's ouster.
Both WeWork and Softbank did not comment.
Softbank invested billions of dollars into We company based on a hefty evaluation. In 2017, Softbank invested $4.4 billion into the company.
Neumann is among the seven board members. But he commands a controlling shareholder and exercises the power to disband the board.
The WeWork news of the leadership change plan comes when it was going ahead with an IPO plan. It postponed the public offering to October after the potential IPO valuation started plunging.
Last week, Boston Fed also president remarked that co-working spaces like WeWork could face huge pressure because losses are staring at commercial real estate in co-working space from the speculated potential recession.
The money-losing yet expanding company wants an infusion of funds that an IPO could bring. Having lost $1.9 billion last year, analysts are expecting the company will run out of remaining cash balance by 2020.
Areas of conflict with Neumann
The Wall Street Journal reported that Neumann's leadership style is not palatable to many investors and they also cite multiple areas of "conflict of interest."
WeWork filed paperwork for an IPO in August. But the start-up was facing criticism for its governance structure and considered slashing the WeWork valuation to $15 billion from the proclaimed $47 billion.
The delay of We company's IPO is a signal that investors are not very receptive to start-up IPOs that peg a high private market valuation despite losses and a founder having a dictatorial running style using outsized voting control.
To improve IPO prospects, Neumann's management made some cosmetic changes in a bid to ward off criticism. Neumann repaid $5.9 million that The We Company paid him for the trademarked word "We."
It added a new board member and also dropped the plan to allow CEO's wife Rebekah to pick the company's next CEO.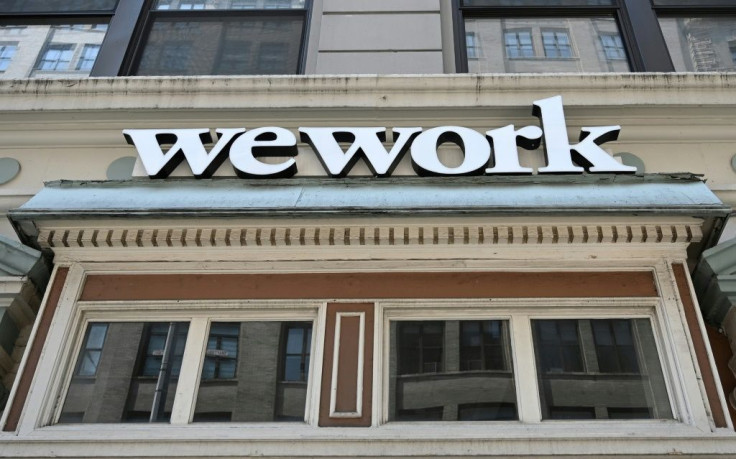 Market outlook and competition
The JLL market outlook report on co-working office space identified a mixed bag for the market.
It said large-block corporate leasing will grow along with the geographic reach of operators and expansion into big suburbs will increase.
But market volatility will affect commodity players and only the strongest can survive. Continued freelancer demand will supplement the rising share of enterprise users.
Acquisitions will gain pace to add scale and reach. As costs increase and competition intensifies, margins will go down.
Present in 90 countries WeWork competitors are a few. Regus has a presence in 106 countries. WeWork has a total of 2600 coworking spaces while Regus boasts of over 500 spaces.
Regus founded Belgium three decades ago is now known as IWG. Other competitors of We Work are Knotel, Servcorp, and Industrious.
© Copyright IBTimes 2023. All rights reserved.