Adam Silver Salary: How Much Does The NBA Commissioner Earn Annually?
KEY POINTS
NBA commissioner Adam Silver has an estimated net worth of $35 million
Silver's contract as NBA commissioner runs through the 2023-24 season
He will have earned $100 million from his position alone by the end of his current contract
Adam Silver, the fifth and current commissioner of the NBA, is earning millions from his position.
Silver receives an annual salary of $10 million as NBA commissioner, according to Celebrity Net Worth. It's no surprise that the 59-year-old sports executive has a massive net worth of $35 million.
Silver succeeded David Stern in 2014 when his 30-year tenure came to a close. In 2018, his contract as NBA commissioner was extended through the 2023-24 season. Silver will have earned $100 million from his position alone by the end of his current contract, the outlet noted.
Silver also reportedly receives bonuses for certain achievements, such as reaching revenue or expansion goals, according to the outlet.
However, he may have earned considerably less last year as the NBA reduced the base salaries of 100 of its top-earning executives around the world by 20% amid the coronavirus pandemic, ESPN's Adrian Wojnarowski reported, citing unnamed sources. The NBA commissioner was reportedly among those whose salaries were affected.
The New York native, who is also a lawyer, joined the NBA in 1992 as deputy commissioner and chief operating officer, a position he held for eight years.
During this period, he was involved in various major endeavors, including the negotiation of the league's last three collective bargaining agreements with the National Basketball Players Association. Silver also contributed to the development and expansion of the Women's National Basketball Association (WNBA), the outlet said.
Then-NBA commissioner Stern endorsed Silver to be his successor in 2012 after he announced his retirement, which took effect on Feb. 1, 2014. Later that year, after facing multiple challenges in his first year as NBA commissioner, Silver received Sports Illustrated's 2014 Executive of the Year award.
Silver got into a predicament when then-Clippers owner Donald Sterling was caught on tape making racist remarks to his girlfriend at the time. Following an investigation, the commissioner announced that Sterling was banned for life from the NBA and fined $2.5 million, according to the Bleacher Report.
Silver also wrote an op-ed that year supporting legalized sports betting despite the league's longstanding opposition to it. Five years later, the federal prohibition on state-sponsored sports betting was removed, and a dozen states began to operate legal sportsbooks, ESPN previously reported.
Prior to being appointed NBA commissioner, Silver also served as senior vice president and COO of NBA Entertainment, NBA chief of staff and special assistant to the commissioner, as per Celebrity Net Worth.
During his stint with NBA Entertainment, he served as executive producer of the IMAX movie "Michael Jordan to the Max," the documentary "Whatever Happened to Michael Ray?" (2000) and the films "Like Mike" (2002) and "Year of the Yao."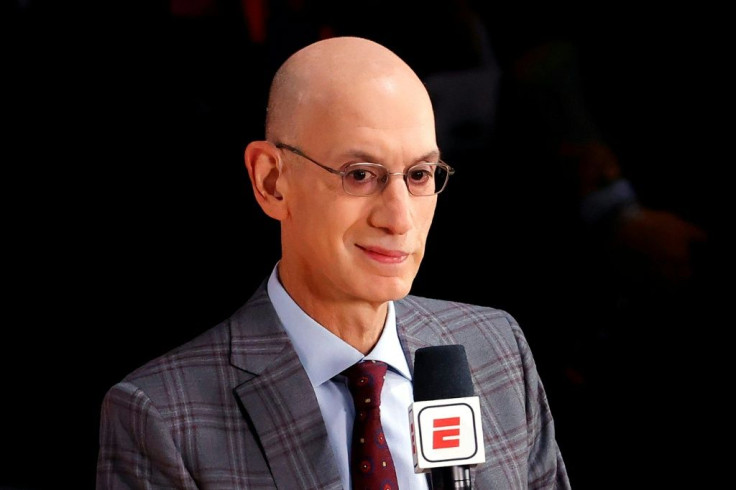 © Copyright IBTimes 2023. All rights reserved.