AFC Super Bowl 2016 Odds: Chances Broncos, Steelers, Patriots, Chiefs Make Championship Game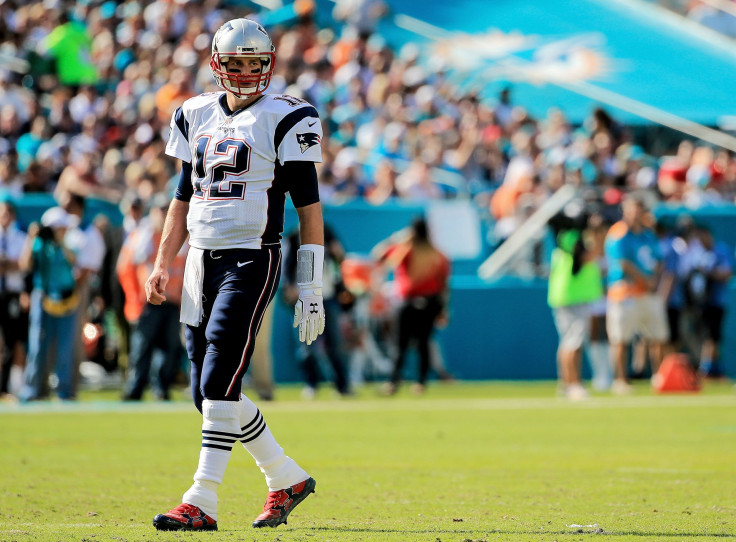 Las Vegas odds makes and the "sabermetricians" over at FiveThirtyEight don't see eye-to-eye when it comes to who will make it out of the AFC and win Super Bowl 50.
Ahead of this weekend's divisional round, the No. 2 seed and defending champion New England Patriots sit atop the rest of the conference at +160 odds to represent the AFC in the Super Bowl and they're also at +450 to win it all again, according to Bovada.lv.
However, over at FiveThirtyEight, the Patriots and quarterback Tom Brady actually have the third-worst chances of taking the AFC (25 percent) with the Denver Broncos the biggest favorite at 32 percent, followed by the Kansas City Chiefs.
Both the Chiefs and Broncos are tied for the best chances to win it all at 14 percent, while New England's at 11 percent and the banged up Pittsburgh Steelers have the slimmest chances at 8 percent.
Yet odds makers, perhaps relying on New England quarterback Tom Brady's excellent work against the Broncos' Peyton Manning throughout their 18-game rivalry, have Denver at +200 to win the AFC and +550 for its first championship since 1998.
The Patriots will be bringing back top receiver Julian Edelman in Saturday's matchup with Kansas City, and how well Edelman shakes off the rust after missing nine games with a broken foot could greatly improve New England's hopes of back-to-back titles. No team has accomplished that since New England back in 2004 and 2005.
The Chiefs are back even more, with +400 odds to wear the AFC crown for the third time and at +900 odds to claim the Super Bowl title for the first time since 1969.
Kansas City, despite recently winning just their second playoff game in the last 23 years, sits well ahead of the gimpy Steelers. Pittsburgh's hoping quarterback Ben Roethlisberger can play against Manning and the Broncos after he tore ligaments and suffered a separation of his right, throwing shoulder in last week's wild-card victory over Cincinnati.
To make matters worse, the Steelers may also miss first-team All-Pro receiver Antonio Brown unless he can pass through the NFL's concussion protocol.
Below are first each's teams odds of making Super Bowl 50 then their odds of winning it all, followed the percentages for team's chances via FiveThirtyEight.
New England Patriots +160/+450 (25 percent/11 percent)
Denver Broncos +200/+550 (32 percent/ 14 percent
Kansas City Chiefs +400/+900 (27 percent/ 14 percent)
Pittsburgh Steelers +450/+1200 (16 percent, 8 percent)
© Copyright IBTimes 2023. All rights reserved.