Afghan Taliban Faction Names Mullah Mohammad Rasool As Rival Leader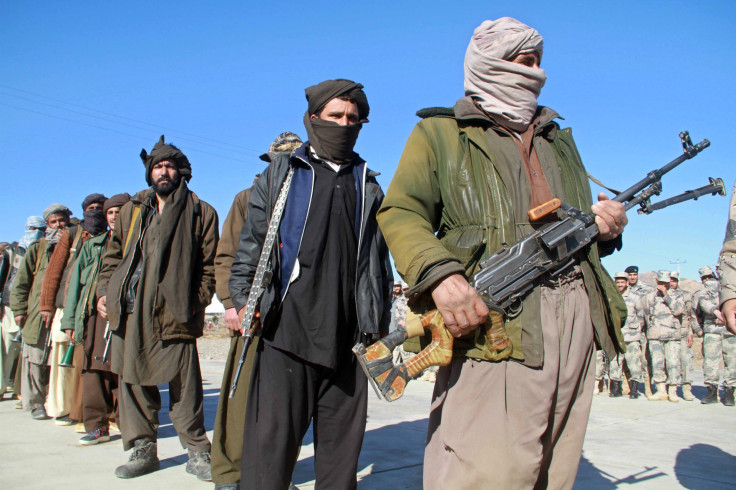 Dissidents within the Afghan Taliban, unhappy with the appointment of Mullah Akhtar Mansoor as the new chief of the militant group, have appointed a new leader, according to media reports.
Mullah Mohammad Rasool -- who served as governor of the southern Nimruz province during the Taliban's reign in Afghanistan -- has been named the head of the splinter group that reportedly identifies itself as the "High Council of Afghanistan Islamic Emirate."
"He is one among the old Taliban leaders. He spent 10 years with Mullah [Mohammed] Omar and was one of his trusted men," an unnamed Taliban militant told Reuters.
Mullah Mansoor Dadullah -- brother of the top Taliban commander Mullah Dadullah Akhund, who was killed by British special forces in Helmand province in 2007 -- has been named as Rasool's deputy, Pakistan's Express Tribune reported, citing people familiar with the matter.
"We ... have chosen our own leader to lead the mujahideen against U.S.-led foreign forces and the government," a commander within the splinter group, whose name was not revealed, told Reuters.
The Taliban has been in disarray since August, when it confirmed the death of its former leader Mullah Omar.
The news created a power vacuum within the Taliban, dividing the group into two separate factions. Opposition to Mansoor's appointment initially came from Omar's brother Mullah Abdul Manan Hotak, his oldest son Mullah Muhammad Yaqoub, and senior leaders who alleged that the Taliban Supreme Council (Shura) was not consulted before the appointment.
Rasool was among those who had refused to pledge allegiance to Mansoor, despite the Taliban claiming that the latter's appointment took place "in full compliance with Islamic Shariah law."
The latest development comes amid an uptick in violent attacks carried out by the Taliban in Afghanistan -- seen by many as an attempt by Mansoor to ratify his authority and control over the group -- and the emergence of the Islamic State group in the country.
Deepening fissures within the Taliban's ranks are likely to help ISIS -- which is already believed to be "operationally emergent" within the country -- expand its presence.
© Copyright IBTimes 2023. All rights reserved.