Taliban Admits Mullah Omar's Death Was Covered Up For More Than 2 Years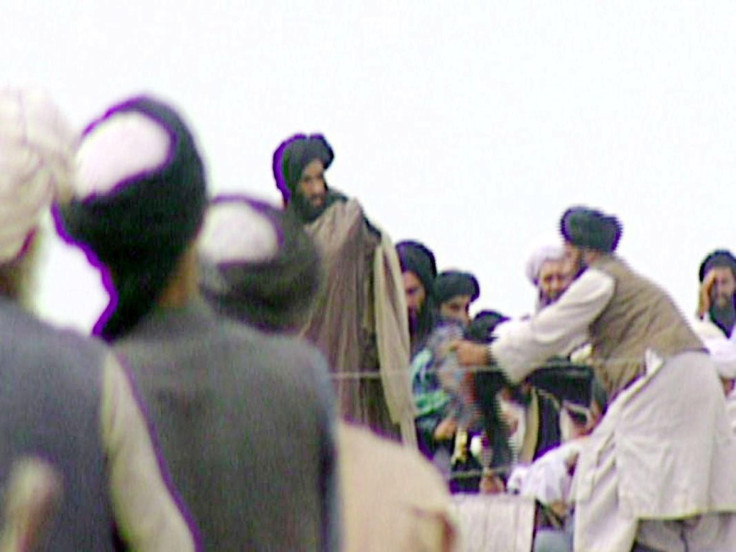 The Taliban on Monday admitted that it covered up the news of the death of its leader Mullah Mohammed Omar for more than two years, confirming that the reclusive chief had, in fact, died in 2013. The militant group released a statement along with a biography of its new leader Mullah Akhtar Mansoor, whose ascension triggered a power struggle that eventually derailed peace talks with the Afghan government.
"Several key members of the supreme leading council of the Islamic Emirate and authentic religious scholars together decided on concealing the tragic news [of Mullah Omar's death]," the Taliban said, in the statement, providing the date of Omar's death as April 23, 2013. "One of the main reasons behind this decision was due to the fact that 2013 was considered the final year of power testing between the Mujahidin and foreign invaders who in turn had announced that at the end of 2014, all military operations by foreign troops would be concluded."
NATO ended its combat mission in Afghanistan last December and pulled out most of its troops. However, a 13,000-strong force remains in the country for training and counterterrorism operations.
In addition to Omar's biography in April -- in which the Taliban claimed that he was actively involved in "jihadi activities"-- the group has released several statements attributed to Omar over the past few months.
Most recently, in July, the Taliban released a statement claiming that Omar had endorsed "legitimate" peace talks between the militant group and the Afghan government. The talks, which were set to resume earlier this month, were suspended after a schism within the ranks of the Taliban, following the announcement of Omar's death.
Confirmation of Omar's demise created a power vacuum within the Taliban, dividing the group into two separate factions. Opposition to Mansoor's appointment came mainly from Omar's brother Mullah Abdul Manan Hotak, his oldest son Mullah Muhammad Yaqoub, and senior leaders who alleged that the Taliban Supreme Council (Shura) was not consulted before the appointment.
However, the Taliban has countered these accusations in Mansoor's 5,000-word biography. "[Mansoor] never nominated himself for leadership rather he was selected as the only candidate for leadership in the very first meeting by members of leading council of the Islamic Emirate and religious scholars," the biography says. "It can confidently be proclaimed that his appointment took place in full compliance with Islamic Shariah law."
Given the circumstances, Mansoor's biography, which repeatedly extols his "deep love for learning" and "jihadi acumen," can be seen as an attempt to consolidate his hold on power and shore up support against the rise of the Islamic State group in Afghanistan.
© Copyright IBTimes 2022. All rights reserved.
FOLLOW MORE IBT NEWS ON THE BELOW CHANNELS