Afghanistan Firefight: US Soldier Killed; American Troops Kill Attacker After Afghan Soldier Opens Fire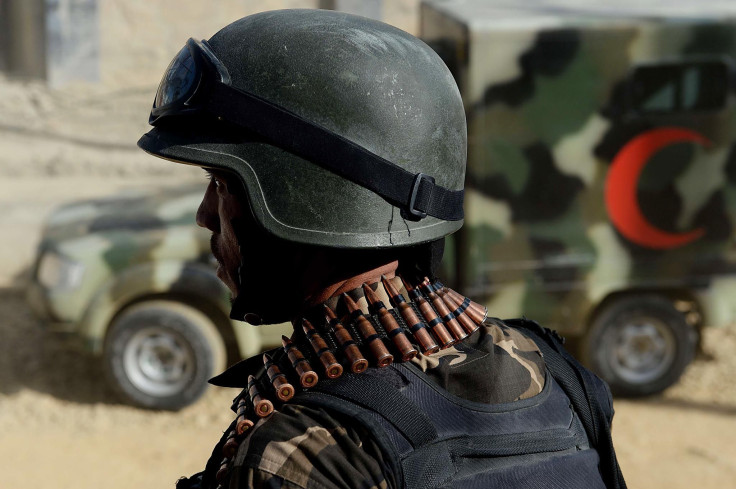 Updated 8:47 a.m. Wednesday, April 8:
A spokesman for the Afghan insurgent group Hezb-e-Islami claimed responsibility for an insider attack on U.S. troops in eastern Afghanistan on Wednesday. The spokesman, Zubair Sediqi, told Pajhwok Afghan news agency the Islamist organization was responsible for the assault in which an Afghan soldier killed a Resolute Support service member, before the Afghan was shot dead by American troops. A motive for the attack was not immediately clear.
Original Story:
An American soldier was shot dead in a firefight between an Afghan soldier and U.S. troops Wednesday moments after a U.S. Embassy official left a meeting with local leaders in eastern Afghanistan.
The Afghan soldier opened fire on the American troops who returned fire immediately and killed the Afghan soldier, an Afghan official told the Associated Press. But one American soldier of NATO's Resolute Support Mission in Afghanistan was killed in the firefight and at least two others were wounded, Pajhwok Afghan news agency reported.
The Afghan soldier began firing at the American troops "right after the U.S. official had left" the compound in Jalalabad, the police chief for eastern Nangarhar province, Gen. Fazel Ahmad Sherzad, told the AP. Sherzad said that official was the U.S. ambassador, but the U.S. Embassy said the ambassador was in the capital, Kabul, at the time.
This is the second insider attack in Afghanistan this year. An Afghan soldier killed three American contractors and wounded a fourth Jan. 29 at the military airport in Kabul. The Taliban later claimed responsibility for the attack, saying the shooter had infiltrated the ranks of the Afghan security forces and was working at the airport, the Washington Post reported.
This is a developing story.
© Copyright IBTimes 2023. All rights reserved.