Afghanistan US Troop Levels: Obama War Plan Will Continue To Back Afghan Forces As ISIS And Taliban Make Gains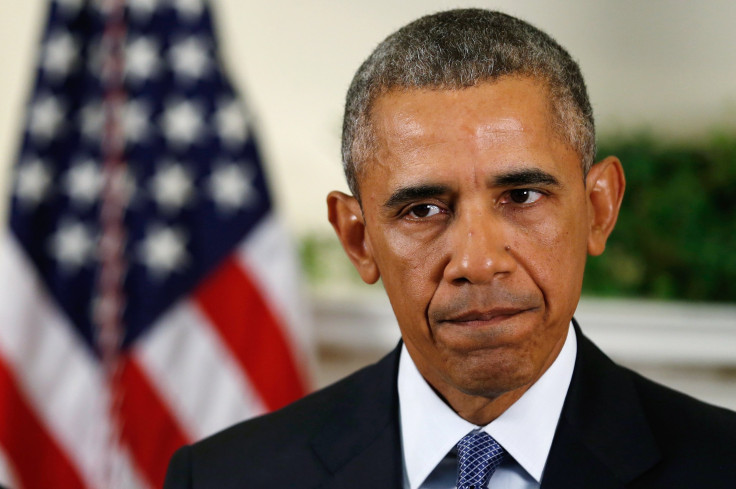 U.S. President Barack Obama announced Thursday what many military strategists and political analysts long-suspected: that U.S. soldiers would remain in Afghanistan beyond the planned withdrawal date. Despite years of attempting to prop up Afghan security forces, the president said those troops were simply unprepared to take on militants alone, and required further support from the U.S. military.
"Afghan forces are still not as strong as they need to be. They're still developing critical capabilities," Obama said during a press conference in the White House's Roosevelt Room. "I will not allow Afghanistan to be used as safe haven for terrorists to attack our nation again."
Experts said a continued U.S. presence in Afghanistan serves more than just a tactical goal: it was also necessary to bolster the morale of Afghan security forces while re-evaluating the situation on the ground. At a time the Taliban has seen significant gains and the Islamic State group has established a new stronghold in the country, they said a U.S. withdrawal would risk allowing Afghanistan to slip deeper into chaos. Yet analysts were skeptical that the government had a plan moving forward, and some said a successful strategy would require greater communication of goals with Afghan civilians.
"It's kind of calling a time-out," said Nathan Freier, a professor of security studies at the U.S. Army War College in Carlisle, Pennsylvania. "It's going to the chalkboard and seeing what play you want to call."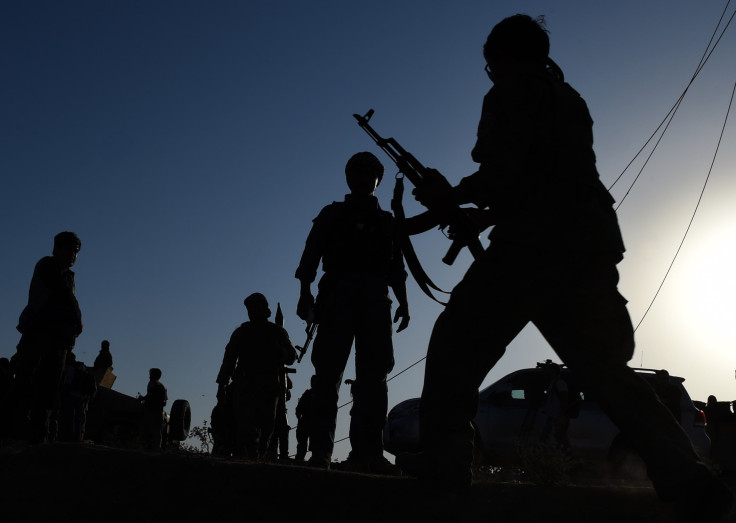 Under the new plan, the current 9,800 troops in Afghanistan will remain in place through much of 2016 before dropping to about 5,500 by early 2017. U.S. soldiers are expected to play a largely advisory and complementary role in training and supporting Afghan forces, as the president hopes to see security transfer solely to Afghan forces. Only about 1,000 troops were previously set to remain in Afghanistan at the U.S. Embassy in Kabul through 2017.
The U.S. will likely need to reevaluate its objectives in Afghanistan, Freier said, as the original mission has shifted drastically since the war began in 2001. Whereas the initial combat mission was simply meant to oust militants who had set up base in Afghanistan, goals have since expanded to encompass state-building.
"In the end, we recognize we're not going to rebuild an image of ourselves in the country, or even half of ourselves. But what we can do is assist the Afghan central government develop capabilities to keep forces of disorder at bay," Freier said.
In recent months, the Afghan government has experienced a series of major blows. The Taliban has seen growth in the countryside, and fighters now control more territory than at any point since they were driven from Kabul in 2001. The Taliban last month experienced their first successful seizure of an Afghan city in more than a decade, as they pushed Afghan police out of the northern city of Kunduz. The city was retaken by Afghan security forces Tuesday, but not without the help of NATO airstrikes. At the same time, the Islamic state group, also known as ISIS, has made inroads in the war-torn nation, further complicating a U.S. withdrawal. The Syria-based group has won over supporters in 25 of Afghanistan's 34 provinces, a United Nations report said last month. Up to 70 fighters from Iraq and Syria have traveled to Afghanistan to form an ISIS branch there, the report found.
U.S. Military Deployments in Afghanistan | FindTheData
"As we have declared ISIS as perhaps our number one adversary right now, it's hard to say we're contesting them in Iraq and Syria but we don't recognize the danger now that they pose in Afghanistan," said Marvin Weinbaum, a scholar at the Middle East Institute in Washington D.C., who focuses on Afghanistan.
Keeping troops in Afghanistan serves both a symbolic and strategic goal, Weinbaum said. "If we pulled out, the result would be almost certain that we would see such a loss of morale among the security forces that our commitment to the country really was now a thing of the past," he said. "This force cannot make the difference between succeeding and failing, but what it can do is give the Afghans the time to build the kind of institutions… so they're able to stand up against the Taliban."
Within Afghanistan, there was hope U.S. forces would remain. But in order to build trust among a population that has grown skeptical of foreign presence in their country, the U.S. would need to lay out a policy that was clear and made sense to the average Afghan, said Syed Fakhar Kakakhel, a Pakistani journalist who has reported from Pakistan and Afghanistan for Pakistan's Channel 24.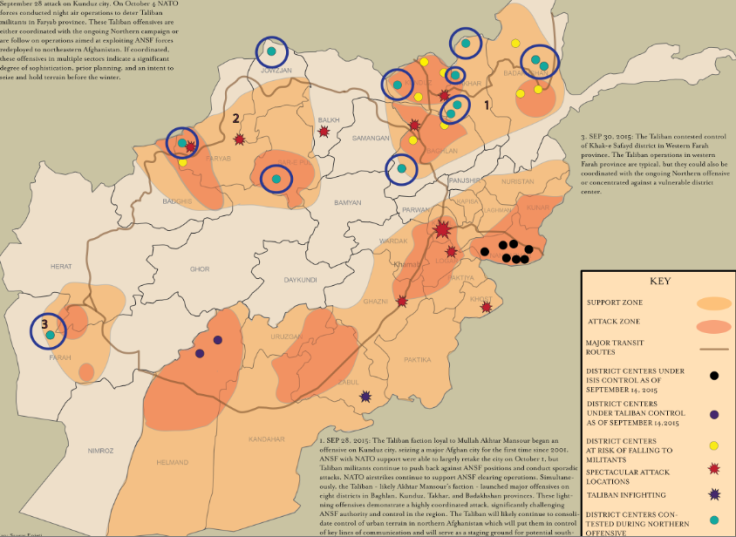 He said much of the U.S. campaign in Afghanistan has been marred by weak accountability, little long-term investment in civil institutions and limited cooperation with regional allies.
"They should come up with a strategy, and state it with confidence to Afghanis," he said. "[They need] to bridge the trust deficit."
© Copyright IBTimes 2022. All rights reserved.
FOLLOW MORE IBT NEWS ON THE BELOW CHANNELS