African Union Chief Calls Out EU, Says Russia Sanctions Cause Food Crisis
KEY POINTS
Sanctions restrict most big Russian banks from the Swift payment system
Sall, who claimed Africa was suffering from the sanctions, had met Putin recently
The food crisis will be on the agenda at the EU leaders' meeting to be held this week
Hit by a global food crisis, African Union chief Macky Sall has urged the European Union (EU) to arrange a mechanism for African countries to pay for cereals and fertilizers from Russia. Sall's statement comes as EU sanctions restrict most big Russian banks from the Swift payment system.
"We want to pay, but it is becoming impossible. So we ask the Europeans for the same mechanism as for gas and oil," Sall told Le Journal du Dimanche in an interview.
Though there is no sanction on the export of Russian cereals or fertilizers to non-EU countries, the decision to exclude Russian banks, including Sberbank, from the Swift messaging system for financial transfers has impacted the supply chain. However, the EU rules have made provisions for countries to make payments to Russia for gas imports.
In an earlier address to the EU summit, Sall mentioned how Africa was suffering from the sanctions. "Our countries are very worried about the collateral impact of the disruptions caused by blocking the Swift payment system as a result of sanctions," Sall said.
"When the Swift system is disrupted, it means that even if produce exists, payment for it becomes difficult or even impossible. I would like to insist that this question be examined as soon as possible by our relevant ministers to find suitable solutions," Sall said.
Sall had earlier met Russian President Vladimir Putin, and said Putin told him Russia was ready to export its wheat and fertilizers. Sall urged the EU to remove sanctions placed on them, while warning that the Russian propaganda, which blames Western sanctions for the global food crisis, was already spreading in Africa.
The Senegal President also raised the issue when he met French President Emmanuel Macron last week in Paris. Macron, however, is said to have informed Sall that disruptions have nothing to do with EU sanctions.
The food crisis is expected to be discussed in Brussels when the EU leaders meet Thursday and Friday.
Despite the food crisis, the EU has not been able to find the means to transport the millions of tons of grain stuck in Ukraine due to Russia's Black Sea port blockade. Adding to the woes, India, the world's second-biggest wheat producer, too had decided to ban wheat exports. India accounts only for less than 1 percent of the global wheat trade, and according to reports, the country keeps a lot of it to provide subsidized food for the poor.
The sanctions have had the same effect on global oil supply and prices. According to another oil-producing country, UAE, the prices could go higher as Chinese demand is likely to recover significantly.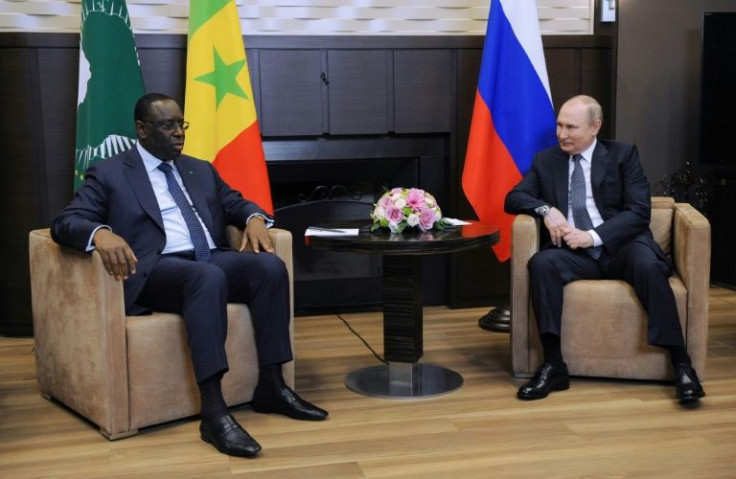 © Copyright IBTimes 2023. All rights reserved.