After Arrest Of Iranian-American Businessman In Iran, International Business Optimism Turns To Worry Ahead Of Nuclear Deal Sanction Relief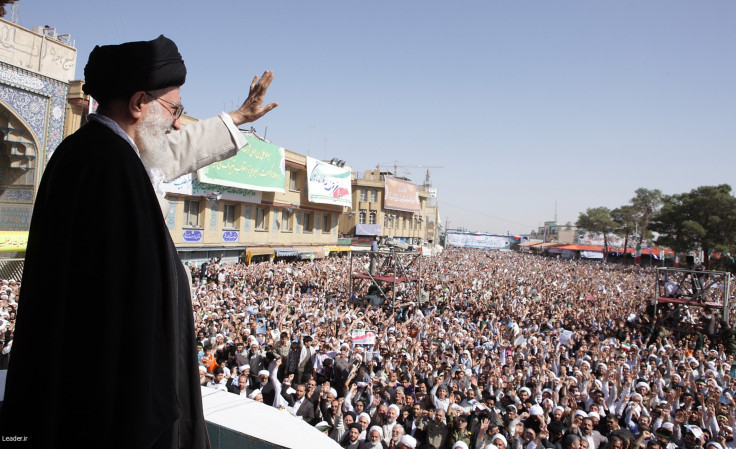 When world powers last summer struck a deal lifting some sanctions on Iran in return for a pledge that Iranian leaders would not develop nuclear weapons, global businesses sniffed an opportunity to forge new markets inside the Persian Gulf country. But as word emerged this week that another Iranian-American businessman had been arrested in Tehran on dubious charges, multinational companies absorbed a sign that their visions are likely to end in disappointment.
The arrest of Siamak Namazi, an American citizen who had been living in Dubai, United Arab Emirates, has been widely construed as indication that Iran's hardline mullahs are adamantly opposed to sharing the spoils of a post-sanctions era with foreign concerns. Instead, they preferring to ensure that state-affiliated Iranian companies dominate the increased commerce.
"If you're a business looking to make a major commitment in the country, this issue of harassment of individual citizens … has got to raise concern about political risk in the country," said Suzanne Maloney, a senior fellow at the Center for Middle East Policy at the Brookings Institution in Washington who has researched Iran's economy. "It sends a terrible signal for Iran's future opening."
Namazi, who was arrested about two weeks ago, was among the many dual-citizen Iranian nationals who advocated for the nuclear deal that was reached in July among the U.S., Iran and five other world powers. The Middle East country could see the start of international sanctions relief in the coming months, though it could be a matter of years. Iran could mark its return with some $185 billion worth of new projects by the end of the year, OPEC said in a monthly newsletter last month.
Many within and outside Iran celebrated the Islamic republic's re-emergence in international markets, as European business and political leaders touched down in Tehran not long after the deal was reached. But opponents have sought to portray the deal as a Trojan horse for Western infiltration. U.S. businesses are unlikely to benefit from a lifting of international sanctions anytime soon, as primary sanctions prohibit companies owned by Americans from doing business with Iran.
The reasons for Namazi's arrest were not immediately clear, but the 40-year-old executive, who was head of strategic planning at Crescent Petroleum Co. in the United Arab Emirates, became the fourth Iranian-American currently detained in the country. He was in Iran visiting family at the time he was arrested, which came following a string of interrogations of Iranian businessmen with ties to foreign companies.
"Everyone is now hitting the pause button," an Iranian businessman in London reportedly told the Wall Street Journal. "If they don't want the benefit of our knowledge, money and network, then that's fine. We will take our business elsewhere."
Many viewed the arrest as a sign of growing friction within the Iranian government between those in favor of the nuclear deal and hard-liners. President Hassan Rouhani, considered a reformist, has staked his success on bringing about a nuclear deal despite loud resistance from opponents in Parliament. Iran has experienced extreme inflation since sanctions were imposed, as the cost of staple goods like vegetables and meat rose sharply.
While the country's supreme leader, Ayatollah Ali Khamenei, has offered his cautious approval for the deal, the Revolutionary Guard views the opening of Iran's markets as a direct and personal challenge to its financial grip over the country, said Hadi Ghaemi, director of the International Campaign for Human Rights in Iran, based in New York.
"They see [the nuclear deal] as a threat to them. They have a monopoly over the Iranian economy," Ghaemi said. "This is an attack on Rouhani's policies and his plans on opening up the country economically to the outside world."
Ghaemi said sanctions have allowed hard-liners to gain a firm grasp over the major economic sectors in the last few years, and now they fear losing that grip to foreign companies. Namazi, an Iranian and American dual citizen who advocated for the nuclear deal, may have been seen as the perfect target for a regime that prides itself on combating Western imperialism; he was particularly susceptible to arrest given that Iran does not recognize dual citizenship.
But Namazi's arrest was hardly an isolated incident, said Ghaemi, who added that he believed all international workers were at risk.
"There's absolutely no rule of law in the country," he said.
© Copyright IBTimes 2023. All rights reserved.
FOLLOW MORE IBT NEWS ON THE BELOW CHANNELS