After Barca's Setback In La Liga Race, Spain Legend Says He Is Ready To Replace Setien
KEY POINTS
Xavi says he is ready to take over Barca's charge
Barca's current boss Setien could be sacked at the end of the 2019-20 season
Real Madrid are two points clear on the top of the La Liga table
FC Barcelona legend Xavi Hernandez has admitted that he is ready to take charge of the club if current manager Quique Setien is sacked.
When Ernesto Valverde was axed from the job, earlier this season, it was Xavi who was first offered Barca's managerial role. However, the former midfielder had rejected the offer saying it was not the right time and remained with Qatar side Al Saad, whom he guided to the third spot in the table. He was reportedly encouraged by Lionel Messi to take up the Barca job.
Messi's Barcelona have suffered a setback in the La Liga title race when they ended up drawing 2-2 against Celta Vigo on Sunday. A day later, arch-rivals Real Madrid managed a 1-0 away win over Espanyol and went two points clear on the top in the La Liga race, a title they have not won since 2017.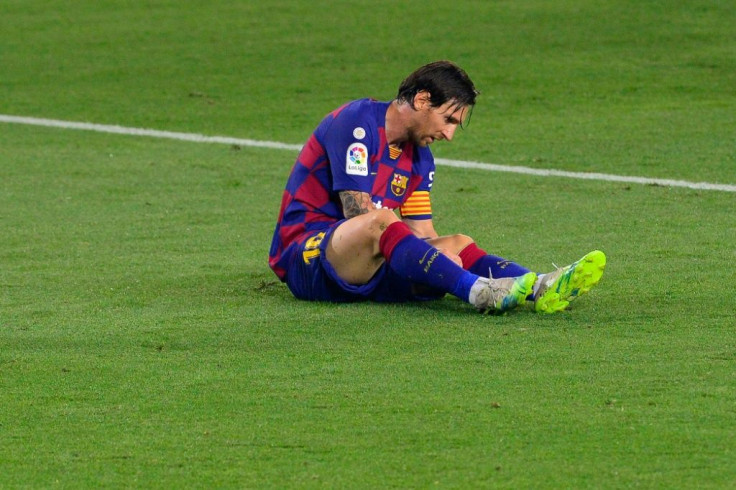 Xavi, who made a record 767 appearances for Barcelona across all competitions, has now changed his mind and would return to his old club as the current boss, Setien, could be sacked at the end of the 2019-20 season.
In a recent interview with Spanish outlet SPORT, Xavi said he is ready to take over Barca's charge whenever he would receive a call from Nou Camp as he is looking forward to returning to his former club and helping them to restore their glory days that he had experienced as a player.
"The biggest hope I have now is to be Barca coach and get Barca back to winning ways. Not me but these players and Barca triumphing. And as a consequence, our technical staff, who are preparing for it a lot and it makes us really excited. It's clear that after the elections the stage would be set, of course. I'm not ruling anything out. They came for me in January, we were speaking. I told them the circumstances and timing weren't right," Xavi added in the interview.
Barcelona have to win their next fixture, which is against Atletico Madrid at home, in order to make a comeback in the title race. Meanwhile, leaders Real Madrid are set to take on Getafe in their next La Liga outing.
© Copyright IBTimes 2023. All rights reserved.