After Blackwater Verdict, One Victim's Family Looks For Closure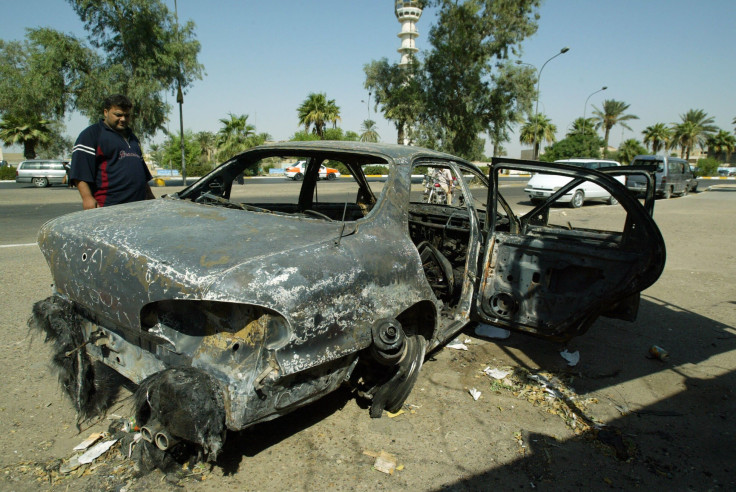 ISTANBUL -- Eight years have passed since the hail of bullets in Baghdad's Nisour Square, and still Mohammad Abbas does not know who killed his father. For Americans, the lethal shooting of 14 people by contractors working for the security firm Blackwater is remembered as one of the darkest chapters of their nation's occupation of Iraq. Yet for Abbas, his family and many Iraqis, the tragedy remains a mystery as well as a source of torment.
This week, Americans claimed some closure for themselves as a federal judge handed out lengthy prison sentences to four Blackwater contractors for what prosecutors described as a wartime atrocity. Still, Abbas and his family wonder how their father could be gone and who pulled the trigger on the gun that ended his life.
"We tried to find out who killed my father, but we couldn't figure it out," Abbas, 24, told International Business Times. They wanted a name, he said, "to make sure the killer got what he deserved."
Justice and closure have both proven elusive, Abbas said. Now, more than ever, he said he wishes he knew more about what happened that day in 2007. All he got was a lump of cash, the equivalent of $2,500, from the Iraqi government, and his father's body, which he received from the al-Yarmouk hospital in Baghdad.
Abbas' father, Osama Fadel Abbas, a car dealer, was killed on Sept. 16, 2007, in Nisour Square while he was driving to a business meeting on the other side of the city. He was one of the people killed in a chaotic and confusing mass shooting involving a Blackwater security convoy. Since 2007, Abbas said he and his family have tried to forget and move on, but the investigations and subsequent legal proceedings have dragged on, bringing them no answers.
The mass shooting prompted a worldwide media frenzy and condemnation from the Iraqi government, as well as local residents. Nouri al-Maliki, then the country's prime minister, promised the American contractors would be held accountable, saying in a briefing to reporters in 2007: "We will not allow Iraqis to be killed in cold blood. There is a sense of tension and anger among all Iraqis, including the government, over this crime."
The outcry from Iraq led to five investigations of the shooting, including one by the FBI, which concluded the 14 civilians had been killed without cause. It wasn't until years later that the victims' families would have the chance to hear the details of what happened that day.
Investigations led to five employees of Blackwater being dismissed. Blackwater was later renamed Xe; some of its assets were purchased in 2010 by a group of investors now operating under the name Academi, not associated with the previous ownership.
Abbas said family members were initially called to testify but never made it to the stand, raising questions about whether the company would ever be held accountable.
It wasn't until 2014, seven years after the shooting, that a federal judged picked up the case and charged the four Blackwater guards. Abbas' brother and uncle finally testified during the trial in Washington.
On Monday, the judge sentenced one of those guards, Nicholas A. Slatten, 31, of Sparta, Tennessee, to serve life in prison and three others -- Paul A. Slough, 35, of Keller, Texas.; Evan S. Liberty, 32, of Rochester, New Hampshire; and Dustin L. Heard, 33, of Maryville, Tennessee -- to serve 30-year terms.
The U.S. Justice Department said in a statement that several Blackwater security contractors, including the four defendants who were part of what was known as a tactical support team, "opened fire in and around Nisour Square, a busy traffic circle in the heart of Baghdad," after what the defendants argued was the outcome of a miscommunication about securing a checkpoint. All the defendants said they would appeal the decision and claimed they fired in self-defense in a war zone.
"In killing and maiming unarmed civilians, these defendants acted unreasonably and without justification," a statement from the U.S. Attorney's office said. "In combination, the sheer amount of unnecessary human loss and suffering attributable to the defendants' criminal conduct on Sept.16, 2007, is staggering."
But the sentencing did not bring relief for Abbas and his family.
"The verdict wasn't fair because all the killers deserve a death sentence," Abbas said. "The company is dirty. They are supposed to protect people, not to kill innocent people."
He and his family are still looking for ways to move on, he said. But that has become harder since the Islamic State group began its advance in Iraq last year. Since then, Baghdad has experienced an uptick in car bombs and skirmishes in the streets, Abbas said. It's a reminder of a similar time in Iraq during the American occupation -- a time when his father got caught in a hail of gunfire.
"Everything has changed since my father died," Abbas said, adding that he and other members of his family are working to keep his father's company afloat. "My father was everything to us. Blackwater destroyed the country and did not save us from anything."
Laith Al-Ameery contributed reporting from Baghdad.
Correction: An earlier version of this story stated that Blackwater had been renamed Xe and successively Academi. The story has been amended to reflect the fact that Academi purchased some of Blackwater's assets, but has a different ownership and management.
FOR FREE to continue reading
✔️ Unlock the full content of International Business Times UK for free
offer available for a limited time only
✔️ Easily manage your Newsletters subscriptions and save your favourite articles
✔️ No payment method required
Already have an account?
Log in
© Copyright IBTimes 2023. All rights reserved.