Blackwater Guards Convicted Of Killing Iraqi Civilians Appeal For Leniency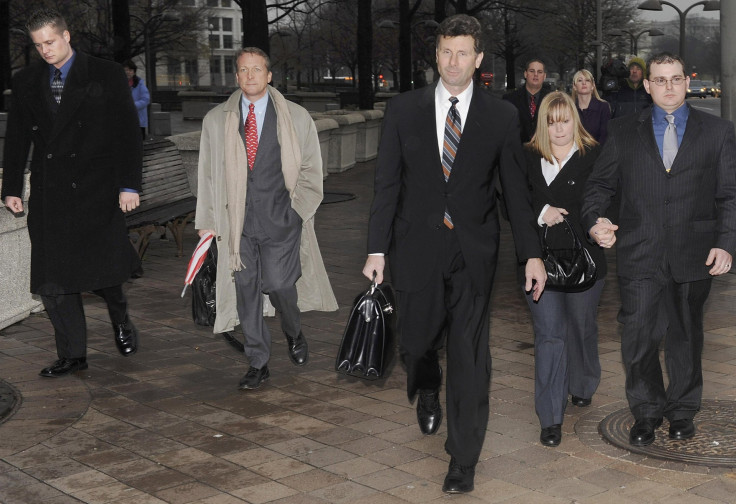 Three guards of an American security firm, formerly known as Blackwater, have appealed for leniency ahead of their sentencing in April, according to media reports. The three men, along with a fourth guard, were convicted by a U.S. Federal District Court in October for their involvement in a 2007 shooting in Baghdad, when 17 Iraqi civilians, including many children, were killed and several others were injured.
A defense motion, submitted by Paul Slough, Evan Liberty and Dustin Heard, argued that a mandatory minimum prison sentence of 30 years is a "grossly disproportionate" and a "cruel and unusual" punishment, according to a report by the Washington Post. The three men were found guilty of multiple counts of manslaughter and attempted manslaughter while a fourth Blackwater employee -- Nicholas Slatten -- was convicted of murder and faces a mandatory sentence of life in prison.
The men are scheduled to be sentenced on April 13, according to media reports. In their motion, defense lawyers also argued that the U.S. government has never prosecuted its own security contractors for a firearms violation, noting that this case presented "unique" and "unprecedented" circumstances.
The trial of the security guards focused on the shooting incident in Baghdad's Nisour Square on Sept. 16, 2007. The shootings had triggered an international uproar over the role of defense contractors in urban warfare and over the role played by the U.S. government. At the time, Blackwater reportedly had a $1 billion contract with the U.S. to protect American diplomats in Iraq.
Although the men had claimed self defense, reportedly arguing that they had been ambushed by armed insurgents, federal prosecutors said that they had shown "a grave indifference" to the deaths of unarmed civilians.
© Copyright IBTimes 2023. All rights reserved.