After-Hours News: Facebook Inc (FB), Qualcomm Inc (QCOM), McDonald's Corporation (MCD)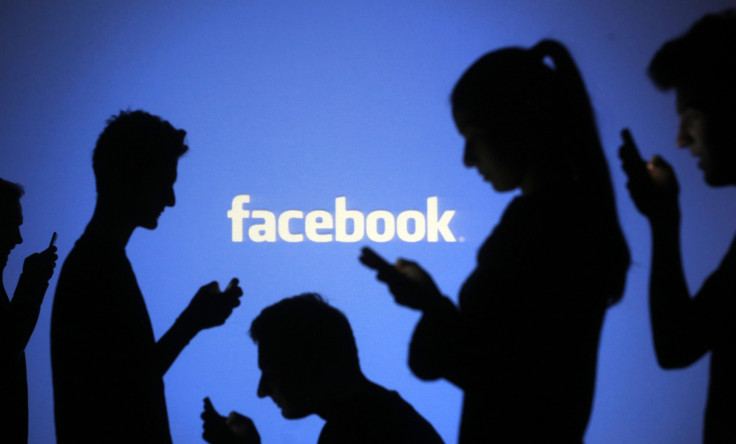 Facebook Inc.'s stock price fell more than 1 percent in extended-hours trading Wednesday, while shares of Qualcomm Inc. plunged 7 percent after both technology companies reported mixed earnings results after the closing bell. Meanwhile, shares of McDonald's Corporation jumped more than 3 percent after the fast food giant's CEO Don Thompson announced he would be stepping down as the head of the company after working with the company for nearly 25 years.
U.S. stocks plunged Wednesday, with the Dow Jones Industrial Average tumbling almost 200 points, as oil prices dropped to a nearly 6 year low. The Dow Jones Industrial Average, which measures the share prices of 30 large industrial companies, dropped 195.84 points, or 1.13 percent, to close at 17,191.37; the S&P 500 stock index lost 27.39 points, or 1.35 percent, to end at 2,002.16. The Nasdaq Composite declined 43.50 points, or 0.93 percent, to finish at 4,637.99.
Facebook's Q4 Earnings Beats Street, But Shares Fall More Than 1% On User Engagement
Shares of Facebook Inc. (NASDAQ:FB) fluctuated in extended hours trading Wednesday and fell 1.40 percent to $75.17 after the social networking giant posted quarterly earnings and revenue that surpassed Wall Street expectations, driven by mobile advertising growth. But it wasn't enough to help lift the stock in after-hours trading as investors remained cautious of how the company plans to continue to grow user engagement. Facebook has lost nearly 3.3 million U.S. teens users between the ages of 13 and 17 years old-since 2011, according to iStrategyLabs's 2014 Facebook Demographic Report.
Facebook CEO Mark Zuckerberg mentioned during the earnings call with shareholders that some of the company's other properties are a little too early for monetization, which may have been what hurt the stock in after-hours trading, according to Craig Elimeliah, senior vice president and director of creative technology for global-integrated agency RAPP, said. "Sometimes performing steady isn't good enough in this sector," Elimeliah said.
However, mobile advertising revenue fueled Facebook's growth again last quarter and accounted for 69 percent of advertising revenue in the fourth quarter, up from 53 percent of advertising revenue during the same quarter in 2013. Meanwhile, mobile monthly active users rose 26 percent to 1.19 billion for the year ended Dec. 31, 2014, while mobile daily active user increased 34 percent to 745 million.
"Growth for Facebook is not really in numbers, it's in user engagement, and there are really no people left. They cant fundamentally change the core Facebook platform because its so big. They are going to have to look for ways on how to create deeper engagements from an ad perspective and not rely only on display," Elimeliah said
Facebook reported fiscal fourth-quarter net income of $701 million, or earnings per share of 25 cents, as revenue jumped 53 percent to $3.85 billion, compared with a profit of $523 million, or earnings per share of 20 cents, on revenue of $2.59 billion a year earlier.
"The market realizes they are going to get the ad dollars and the revenue is going to be there, but I think from a velocity standpoint, they haven't really accelerated like some of the startups like Snapchat and some of the other really hot networks that are doing some amazing things," Elimeliah said.
For the full year, Facebook posted net Income $2.94 billion, earnings per share of $1.10, as revenue rose 58 percent to $12.47 billion, compared with a profit of $1.5 billion, or 60 cents per share, on revenue of $7.87 billion in 2013.
Qualcomm's Q1 Revenue Beats Street, But Shares Plunge 7% on Weak Outlook
After the closing bell, shares of Qualcomm Inc. (NASDAQ:QCOM) tumbled 7.97 percent to $65.33 following the company's latest earnings report after the company revealed the technology provider cut its chip guidance for the second half of 2015.
Despite beating Wall Street estimates on quarterly revenue, the company lowered its revenue outlook for its semiconductor business for the second half of its fiscal year and lowered earnings per share expectations, largely driven by expectations that its Snapdragon 810 processor "will not be in the upcoming design cycle of a large customer's flagship device," the company said in a statement. The company added that it is also facing heightened competition in China.
A prolonged period of dollar strengthening would also hurt U.S. multinational corporations once they convert foreign revenue to dollars. That will slow earnings growth. Nearly 97 percent of Qualcomm Inc.'s annual revenue comes from overseas, and a stronger dollar lessens the value of that revenue.
"The stronger U.S. dollar is a big issue," Jeff Kravetz, regional investment director at U.S. Bank Wealth Management, said. "If you look at tech, software hardware and semiconductor companies, those are good places to look to see how the economy is performing, not only in the U.S., but globally."
Qualcomm reported fiscal first-quarter net income of $1.97 billion, or earnings per share of $1.17, as revenue rose 7 percent to $7.1 billion, compared with net income of $1.88 billion, or earnings per share of $1.09, on revenue of $6.6 billion a year earlier.
"But you do have to be careful about reading too much into one quarter, or one number, because the trend of a lot of these tech companies is favorable overall," Kravetz said.
McDonald's Stock Jumps 3% After CEO Steps Down
Shares of fast food giant McDonald's Corporation (NYSE:MCD) jumped 3.12 percent to $91.55 in extended-hours trading Wednesday after Don Thompson, president and chief executive officer, announced he would be stepping down as the head of the company after working with the company for nearly 25 years. The move comes a week after McDonald's Corp. posted disappointing earnings after facing a challenging year globally.
The Oak Brook, Illinois-based company issued its worst monthly comparable sales decreases in the U.S. since 2003 in October. The world's largest restaurant chain said global comparable sales fell 1 percent last quarter after dropping 3.3 percent in the third quarter.
The company faced multiple headwinds in Europe as fourth-quarter comparable sales declined 1.1 percent as weakness in France and Germany negatively impacted the segment's quarterly results. Meanwhile, the company's fourth-quarter comparable sales in the U.S. dropped 1.7 percent after tumbling 3.3 percent in the previous quarter, driven by negative guest traffic amid sustained competitive activity.
Steve Easterbrook, senior executive vice president and chief brand officer at McDonald's Corp., will take over as CEO of the company on March 1.
FOR FREE to continue reading
✔️ Unlock the full content of International Business Times UK for free
offer available for a limited time only
✔️ Easily manage your Newsletters subscriptions and save your favourite articles
✔️ No payment method required
Already have an account?
Log in
© Copyright IBTimes 2023. All rights reserved.