After Iran Nuclear Deal, Rouhani And Supreme Leader Battle Over Domestic Reforms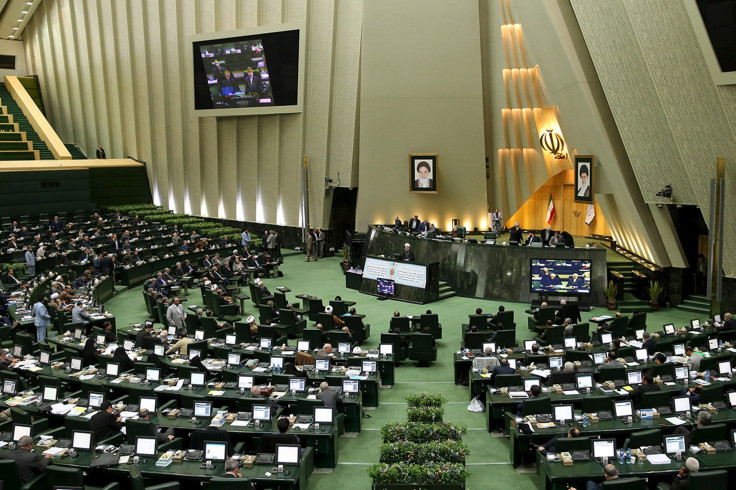 Iranian President Hassan Rouhani kicked off a visit to Europe Monday with hopes of signing mega-business deals just one week after crippling sanctions were lifted against Iran as part of a nuclear deal reached last summer. The trade trip marked the first visit of an Iranian president to Europe in nearly two decades and comes as Rouhani was expected to begin pushing forward reforms at home, where human rights abuses are rampant and poverty widespread.
But Rouhani's envisioned future for the Islamic Republic could face a new obstacle. Of 3,000 reformist-leaning parliamentary applicants for next month's legislative election, all but 1 percent have been disqualified. Rouhani has criticized the Guardian Council, a conservative-dominated committee of religious clerics that oversees elections, for disqualifying thousands of candidates at a time his hardliner opponents worry about their grip on power at home.
"This is really an attempt to paralyze Rouhani's government from being able to do anything on the domestic front, the way it has shaken up things on the foreign policy front," said Hadi Ghaemi, executive director of the International Campaign for Human Rights in Iran in New York. "Rouhani's policies, the ending of the sanctions and [success with] the nuclear deal, the overtures Rouhani has been making is a threat to the hardliner control."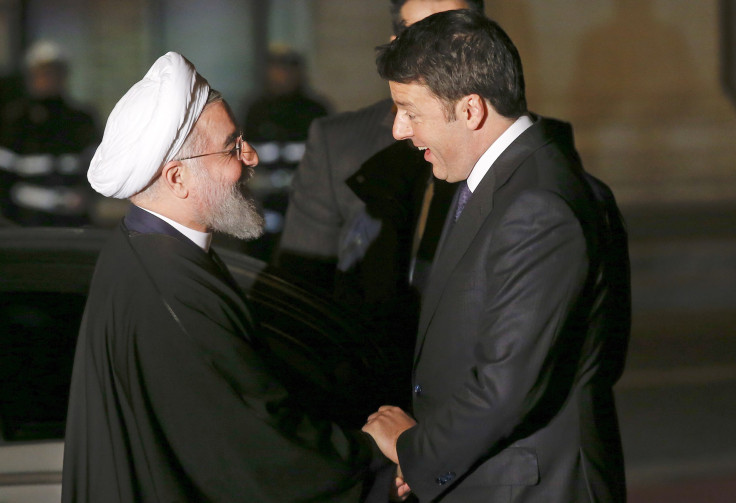 The Iranian political system is overseen by the Guardian Council, whose six members are appointed by the supreme leader, Ayatollah Ali Khamenei, and must be passed through the parliament. Khamenei, who is seen to wield power over the council, is himself conservative and often hostile toward the West, but has generally allowed for a balance of powers in parliament.
Rouhani is widely considered a moderate, but his agenda has been supported by reformists, who in 2012 took to the streets to call for greater democracy and civil liberties, yet hold limited space in parliament and have in recent years been sidelined. If moderates and reformists gain power in next month's elections, the social reforms Rouhani promised during his 2013 presidential campaign are more likely to come to fruition, analysts said.
Many of Rouhani's calls for change revolved around economic reform, as he has called on the state to end its interference in business and to open up to the world. Rouhani was also credited with helping push forward a bill Sunday requiring public trials in some cases that were previously subjected to secret tribunals, Reuters reported. He has not taken as strong stances as many reformists, including on the rights of women and free speech, but has framed himself as a bridge between them and the establishment.
Iran is a country with a poor human rights record and one of the world's highest execution rates. Human Rights Watch has accused the country's security forces and judiciary of egregious rights abuses and has noted that Rouhani's candidacy has done little to change the domestic sphere. But analysts say his leadership has set change in motion.
Rouhani's focus since becoming president has largely revolved around pushing forward the Iran nuclear deal and patching up a turbulent relationship with the West, which went sour during the rule of his fiercely anti-Western predecessor, Mahmoud Ahmadinejad, from 2005-2013. The nuclear agreement, reached last summer between the U.S., Iran and five other world powers, has seen international sanctions relief in return for a commitment from the Islamic Republic to abandon its nuclear program.
A new government was unlikely to interfere with the nuclear agreement, which is already a done deal. "Domestic politics can interfere with the deal's implementation, but is unlikely to derail it," said Ali Vaez, a senior Iran analyst for the International Crisis Group, who is based in Turkey.
Many within and outside Iran have celebrated Iran's re-emergence in international markets following years of crippling sanctions that saw its industries weaken and inflation soar as the cost of staple goods like vegetables and meat rose sharply. But opponents have sought to portray the deal as a Trojan horse for Western infiltration.
Iran Overview | FindTheData
At the same time, sanctions have allowed hardliners to gain a firm grasp over the major economic sectors in the last few years and now they fear losing that grip to foreign companies while they're also losing support at home, analysts said. The success of the Iranian nuclear deal, widely supported by young Iranians, could offer moderates a boost in the parliament against the will of some of the country's elite, according to Payam Mohseni, the Iran project director at Harvard Kennedy School of Government in Cambridge, Massachusetts.
"Some of the hope before was that hardliners would lose their position and standing in parliament, because the nuclear agreement would strengthen and support moderates and Rouhani's hand, but with the massive disqualifications we're seeing today, that looks unlikely," Mohseni said.
Iran's reformist movement has called on the Guardian Council to overturn the disqualifications. Mohseni said some disqualifications would likely be reversed before the list of candidates was to be finalized in early February, but the message for Iran's leadership, he said, was apparent. "It was a clear signal by the conservative factions that they still hold onto the reins of power," he said.
Hossein Raeesi, a human rights lawyer in Iran who left in 2012, said the disqualifications reflected growing fear among the country's elite that they were losing their very standing in the country. The Supreme Leader and his supporters "believe they must have control of everything in Iran," said Raeesi, now a visiting professor at the University of Ottawa. "But Iranians have tried to have a full democracy, this is the big dream of all Iranians."
FOR FREE to continue reading
✔️ Unlock the full content of International Business Times UK for free
offer available for a limited time only
✔️ Easily manage your Newsletters subscriptions and save your favourite articles
✔️ No payment method required
Already have an account?
Log in
© Copyright IBTimes 2023. All rights reserved.